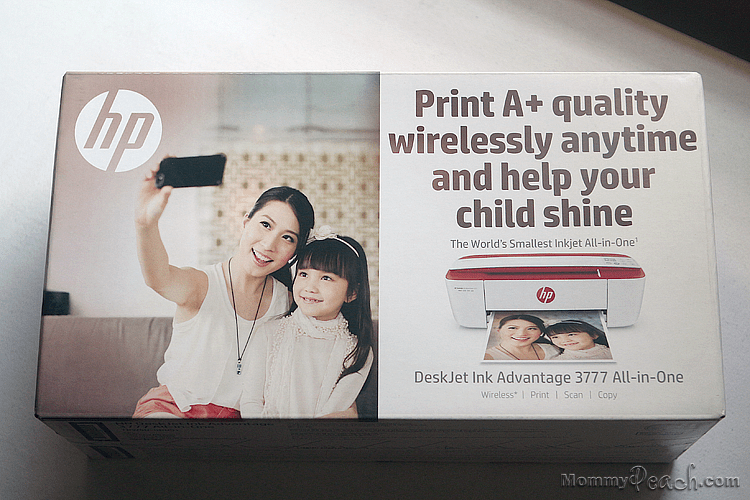 One of the many things that every household needs these days is a printer. It makes for easy printing and scanning of school projects and documents. When you have school kids, it is a must-have because there are times when kids forget about homeworks that needs to be printed and remembers to tell you all about it when it is late at night.
Here at home, we are using the HP Deskjet Ink Advantage 2135 and we love it because it's exactly what we need. As you can see we are already an HP Printer fan, so I was thrilled when I received this HP DeskJet Ink Advantage 3777 a couple of weeks ago.
The HP DeskJet Ink Advantage 3777, which comes in Cardinal Red color, is a part of the HP DeskJet Ink Advantage 3700 series which is said to be the world's smallest All-In-One printer. The other two being the Electric Blue (3775) and Sea Grass Green (3776).