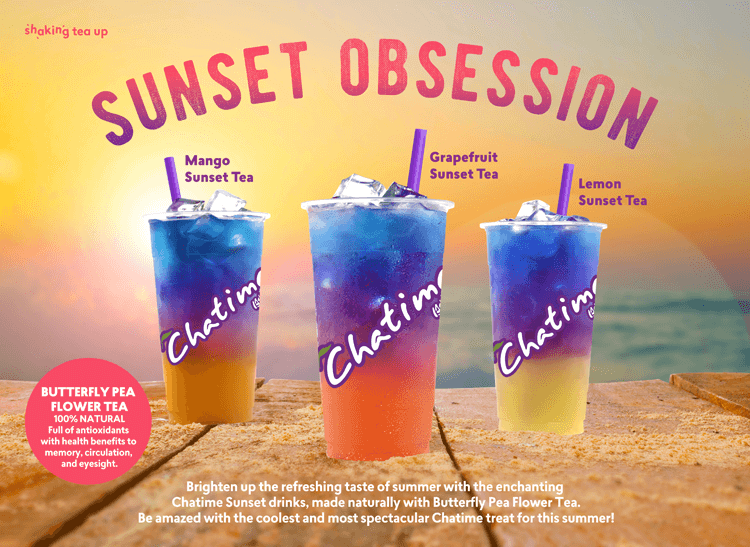 One of best things about Summer are the cold drinks that do not only keep you hydrated and refreshed but also brightens up your day. This Summer, Chatime enchants us with the Chatime Sunset Obsession Collection, a new line of all-natural teas made with BUTTERFLY PEA FLOWER.
The Butterfly Pea Flower Tea is 100% natural and full of antioxidants with health benefits to memory, circulation, and eyesight.
The natural properties of the Butterfly Pea Tea give way to enchanting colors and magical transformation when combined with unique flavors and mixed together. The tea reacts to anything acidic such as citric fruit juices by chnaging colors from a dark blue to light purple. This reaction is most evident in the middle layer of Chatime's new line of drinks.