As a mom, I know how important education is to our children. Aside from it being the only legacy that we can leave them. It also contributes to their perspective in looking at life while growing up. It helps develops their opinions and point of views and simply molds them to be the best person they can be.
So I couldn't agree more with what Ms. Jacqueline Marzan-Tolentino, president of Eton International Preschool Makati, doctor of Educational Leadership and Management said "When you start them young, you help them both for the 22nd century education and life beyond,"
Eton International Preschool is known for their high quality early childhood programs and now it is opening its doors in its third campus in Makati.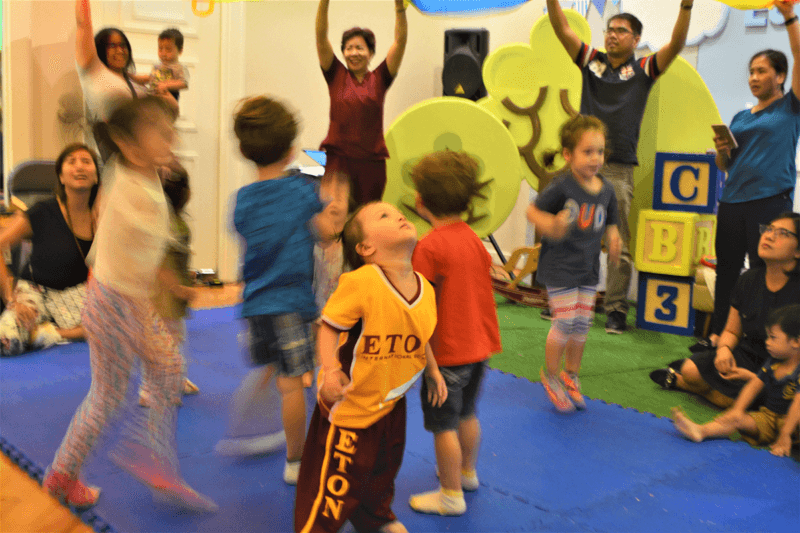 Eton utilizes the Harvard's Universal Design for Learning (UDL), an educational framework anchored on brain based teaching and learning that helps students during their critical years in early childhood. This is complemented with the Dunn and Dunn 21 Learning Styles, a method in which Eton adapts its teaching with the unique learning styles of their students.
To create a holistic program for Generation Z, Eton combined the four important skills or 4 Cs of 21st century learning: critical thinking creativity, collaboration and communication with the 4 Cs of 22nd century: care, connection, culture, and community.
This is perfect because bold predictions for 22nd century education say that learning and instruction will be mostly virtual and borderless.
As such, Tolentino shared that the curriculum for the near future must explicitly help children develop an international perspective as well as reinforce their own cultural heritage. Using the International Primary Curriculum (IPC), a global, comprehensive, thematic, creative curriculum for 1.4-6 years old, Eton provides preschoolers a clear process of learning and with specific goals for every subject for international mindedness and for personal learning.
Eton's emphasis on Science and Technology helps students see possibilities in helping their community and to connect to their world. It also enables them to develop several languages from English, Chinese to French. Care is embedded with the school's value-laden community outreach programs from taking care of children with limited access to education to learning about their culture.
Overall, the formula to a 'happy and successful child,' according to Tolentino, lies on its customized academic program based on the framework called L.I.V.E. , which stands for Leaders, Innovators, Voyagers, and Entrepreneur. This framework combines intelligence, adversity, technology, and finance quotients respectively.
So if you're interested, there's a series of bootcamps which will be held on July 14, from 9am to 12nn at the two Rockwell Towers (The Manansala and The Amorsolo) in Rockwell Center, Makati. The bootcamp simulates Eton's interactive classes such as Robotics, Culinary, Lego Programming, Theater Arts, and many more, Registration will be open on that day and special discounts will be given to early bird enrollees.
Eton International Preschool Makati opens on July 30, 2018 at 6075 Palma St., Poblacion, Makati, near Rockwell community. This is the third campus of Eton since it started in Malate in 2004 and Dimasalang in 2016.
To know more, please call +63.998.864.3977 or visit www.eton.edu.ph.