I just realized it's SEPTEMBER and I haven't even shared with you what happened during our 6-day Ilocos Road Trip last May. Well, I got up today and I thought I'd write about it today.
We decided it was high time we set up on a road trip with our trusted Ianne A. (our car) last May. Everything was booked by February and all we needed to do was wait and go.
Pardon me as I have already forgotten some of the details of this trip but I'll try to share as much as I can. Preparing for the trip included buying a roof rack for Ianne A. My sister who calls herself Anney, always bring a week's worth of clothes and whatnots for a three-day trip. We imagined she'd bring triple that amount for this trip. And we were right.
We left Caloocan at around 2am and arrived there in Vigan at around 9am-ish. We only had three stops during the trip, first at NLEX, second to eat breakfast at Jollibee, and last to have Iced Coffee at McDonalds.
We had a reservation at Hotel Luna, the first and only museum hotel in the Philippines. It is located at the heart of the Heritage Village in Vigan City and is near everything. Our reservation was at the Hotel Luna Annex, though, because it's cheaper. Hotel Luna Annex is just a 5-minute walk away from the main hotel.
We booked two Double Queen Superior rooms which costs around ₱4,000 for one night. Sis, Rome, Cyra and Babin stayed on one room and we stayed in the other room.
Staying at this hotel brings you back to the olden days because of the accents and pieces that you'd see in old photos and movies. But then again the modern twists are amazing.
One example is this toilet bowl with features such as music and lots of other more which you can access with just a touch of a button.
After resting for a few hours, sis and the kids decided to head back to the main hotel. They wanted to go swimming at the outdoor pool which sits right in the middle of it.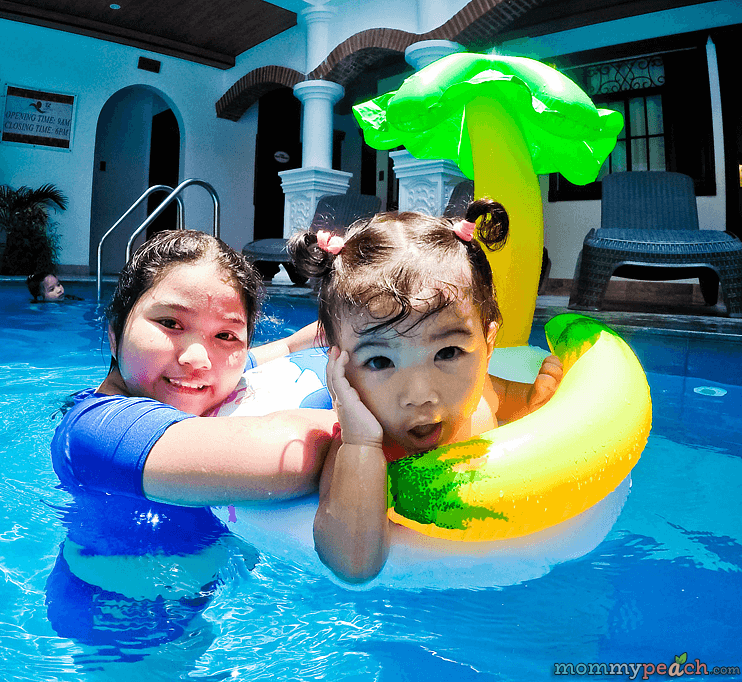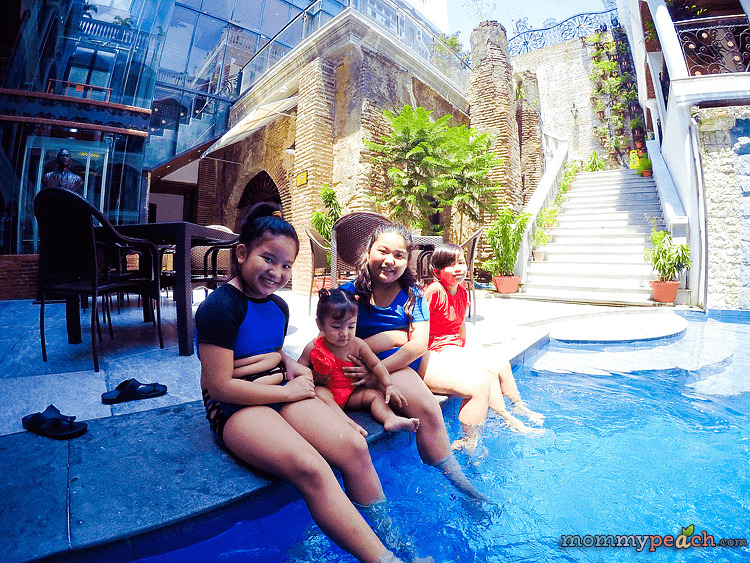 Not minding the afternoon sun… the three kids definitely had fun.
Breakfast at Hotel Luna
Breakfast the next day was at Comedor located near the hotel lobby.The buffet was impressive at they had everything you'd think of early in the morning…
Bread and Egg Station
Juice, Coffee, Tea, Milk…. and my peanutbutter♥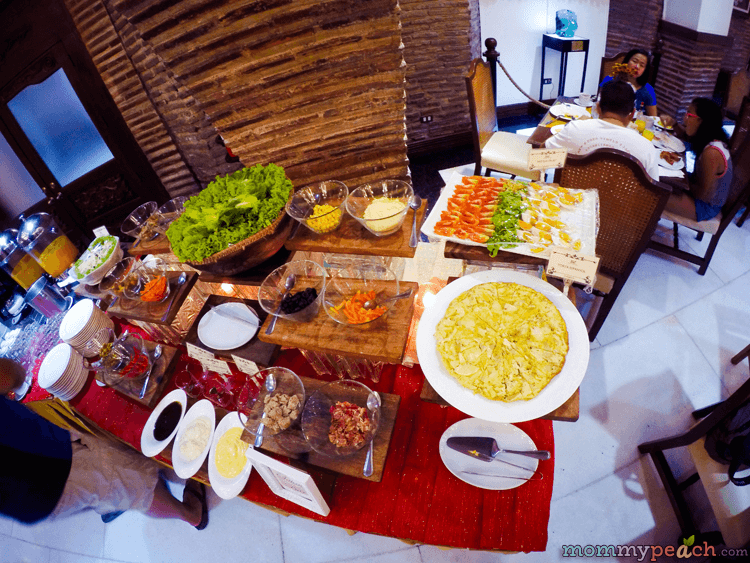 Salad Station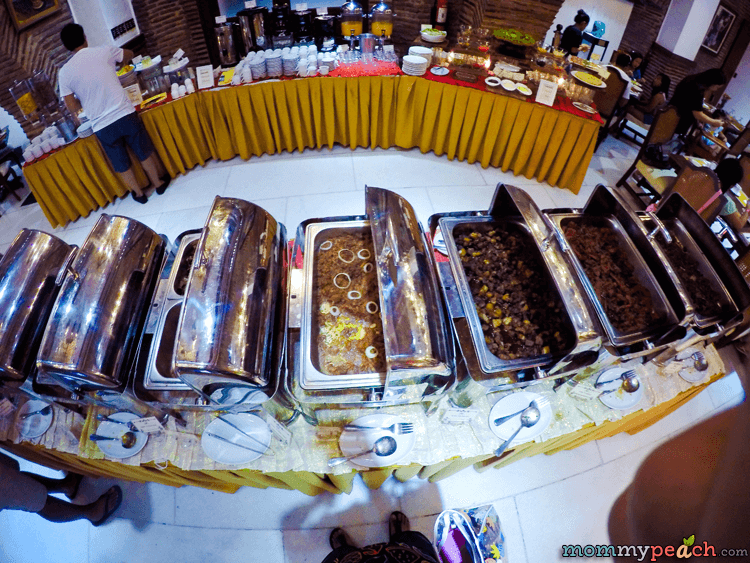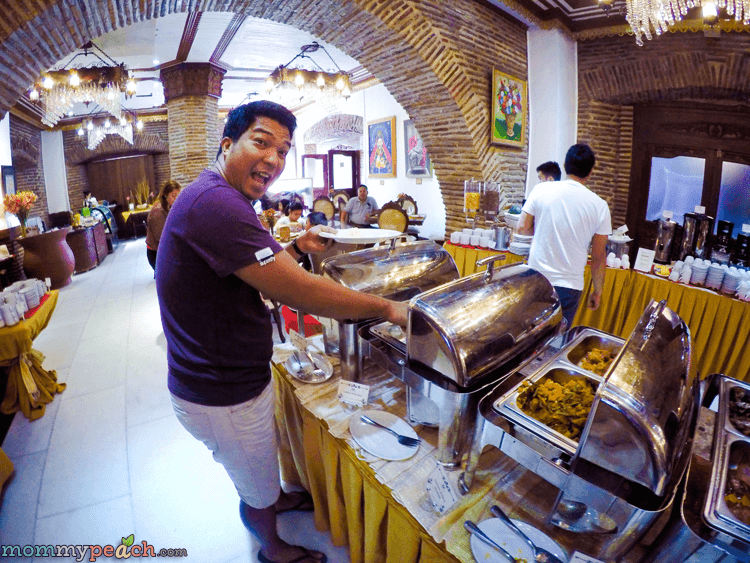 Breakfast includes garlic rice, tocino, tapa, fish, and vegetables
Fruits, Cereals, and Yogurt Station
Vigan Longganisa and Bacon Station! My favorite station..LOL!
Ykaie and Cyra getting eggs and bread…
We had a great time at Hotel Luna. The rooms are clean and has good amenities, the staffs are friendly, accommodating, and helpful, And the food tastes great!
It's a family-friendly hotel. If you're going to Vigan, stay at this hotel. We highly recommend it.