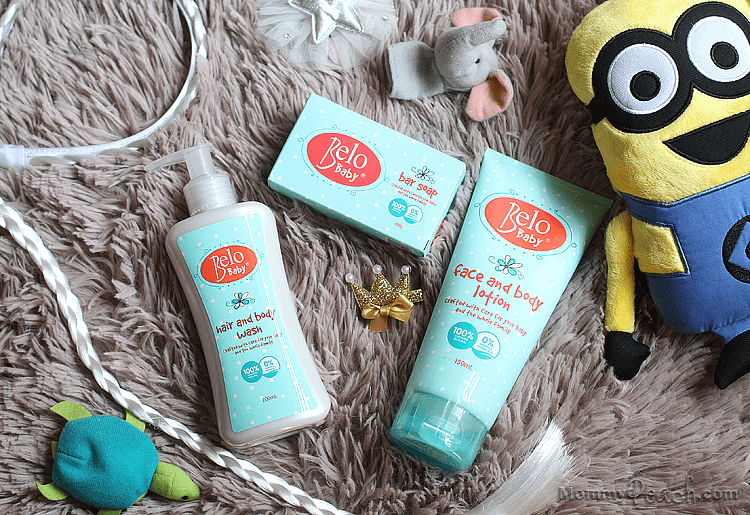 I can't believe it has been a year already ever since we started using Belo Baby products. We've been enjoying the smell and the feel of it on our skin that I didn't notice time flew by.
It smells so good and feels so good on our skin that I even bought sets of these to give as gifts to relatives and friends who has babies.
Just in case you are living under a rock and has not heard of it, let me share with you how nice these products are. Belo Baby will definitely pass out the standards of all the mommies out there. They know that our babies' skin needs the safest and all-natural care it can get because it's paper-thin, permeable, and not yet fully developed.
That is why Belo Baby guarantees that they only use 100% certified natural ingredients and 0% harmful ingredients. It is crafted with care for the most delicate skin, for the most meticulous moms. They really took meticulous care in choosing not only which ingredients to put in, but which to leave out.
The three core ingredients in Belo Baby products are:
Cocoa Butter – is an ingredient that contains antioxidant and anti-inflammatory qualities. It strengthens and moisturizes skin.
Shea Butter – is a known superfood for the skin and it naturally heals common skin conditions of babies like eczema and diaper rash.
Almond Oil – is a natural emolient for softening the skin and it locks in moisture too!
What they left out are those ingredients that are harmful to the skin such as sulfates, parabens, Tetrasodium EDTA, SLS, phthalates, tetrasodium Editronate, and formaldehyde.
Just look at Twinkle's smile and her smooth, plump skin and you'll know how much she loves #BeloBaby…
What We Love About #BeloBaby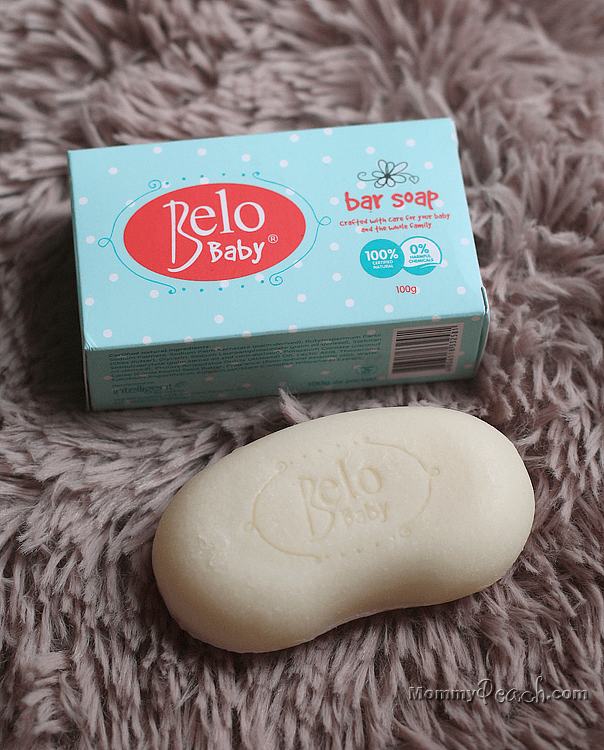 Belo Baby Bar Soap (₱79.75) has a mild baby scent. Ykaie is already nine years old but she loves using it because it creates a lot of suds. What I love about it is that it doesn't dry out her skin unlike other soaps out there. She always  steps out of the shower clean, fresh, and moisturized. And of course, it keeps her amoy-baby!
I love using the Belo Baby Hair and Body Wash (₱219.75) for Twinkle because it's already both for the hair and body. There is no need to use separate products. It also comes in a pump bottle for easy dispensing — two pumps for Twinkle's hair and three pumps in the wash cloth for Twinkle's body. It creates a creamy, sudsy lather that glides smoothly on Twinkle's skin. It has a mild, fresh scent too — perfect for our cheerful babies!!
Another thing I love about it is that you can lock it again and bring it with you during staycations, road trips, and family vacations. It is so convenient, no need to transfer to a smaller container or buy another product.
Belo Baby Face and Body Lotion (₱224.75) is not just for Twinkle and Ykaie. I sometimes use it too because I love that it is light and doesn't have a greasy after feel. It easily gets absorbed by the skin and it smells super bango! (Ehem, feeling baby)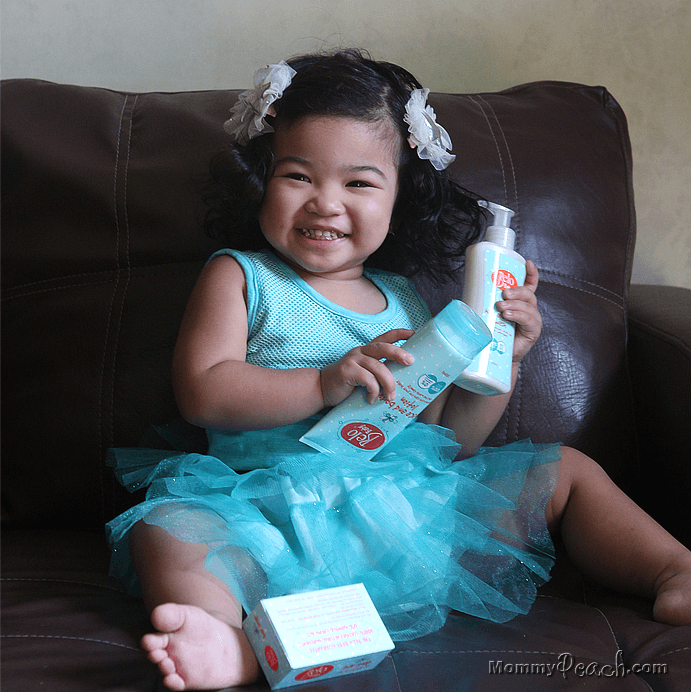 We are really very happy about #BeloBaby as it is both gentle and safe for the skin. I'm sure you fellow mommies would agree with me when I say that it is budget-friendly too and very much available in all supermarkets nationwide.
So here's to wishing you more years of crafting a line of product that makes sure all babies' skin are well-taken cared of…
Happy 1st Birthday #BeloBaby!
Giveaway
And because it's #BeloBaby's 1st Birthday, they would like you to experience Belo Baby once more by giving away three (3) sets of Belo Bay products to three (3) lucky MommyPeach.com readers! All you have to do is share your Belo Baby moment with me.
Belo Baby Giveaway Mechanics:
You have to be a resident of the Philippines to be able to join the giveaway.
Like Belo Baby and Mommy Peach (The Mommy Who Never Sleeps) on Facebook
Share your Belo Baby moment and tag @BeloBaby @TheMommyWhoNeverSleeps!"
Leave the Facebook URL of your entry in the comment section of this blog
Contest period is March 17 – 23, 2017. Winners will be chosen randomly and announced on March 24, 2017.
Good Luck and Thank you so much for joining!
UPDATE: The winners of Belo Baby products are:
Jeffrey Agustin
Evelyn San Luis Collantes
Arlene Bejosano
Please e-mail me your address and contact numbers for delivery of prize. Congratulations!
To get the latest #BeloBaby updates, follow them on:
Website: www.belobaby.ph/
Facebook: www.facebook.com/belobabylove/
Instagram: www.instagram.com/belobabylove/
Twitter: twitter.com/belobabylove