Time is quickly approaching the Holidays. This is the time of the year again where everyone is celebrating and get reunited with family and relatives. It is also a perfect time to travel and explore other regions of the world. The weather is nice, cool and breezy and it is really tempting to travel with our family. I've been dreaming of an out of the country trip for my family during this Holiday season. It would be so nice to go abroad, I am thinking about Tuscany, Italy. I heard a lot of great news about the place. I would love to experience the Region and its Renaissance architecture. Tuscany is packed with beautiful cities waiting to be explored…I'd like to visit the vineyards, beaches, and museums there. And, of course, a few days stay at Tuscany Villas to ensure a great vacation.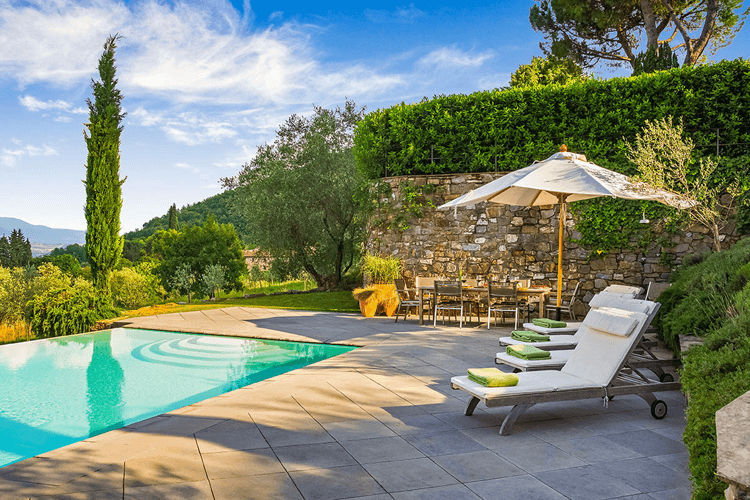 There are 3 places I'd like to visit in Tuscany:
Val d'Orcia – I heard that this is where you can find several amazing villages, castles, hamlets, and farmhouses. I'd like to see real medieval castles!
Elba – this is where you'll find the best beaches in Tuscany. The most popular beach destinations include the resort of Marina di Campo and the ultra-fine sand of Procchio.
Lucca – Oh, how I long to see the Renaissance architecture in person and you'll find many of it in Lucca. Inside the city are many beautiful churches, museums, and gardens
Of course, to guarantee a hassle-free family travel, I make sure everything is packed and nothing is left behind. This also includes the itinerary and where are we going to stay once we arrived at the place. I make a list of our travel must have so we can maximize our stay while on vacation. As for our past travel experiences, we have hassle-free trips because of the list.
5 Must Have To Make Your Dream Vacation Hassle-Free
I lay down 5 important things you need to check before you hit the road. Definitely, these must-haves are really effective for us. Since I have this list, we have peaceful and more enjoyable trips.
Pack Your Things Accordingly
Okay, start by counting how many are you in the family. Each should have a separate bag to get packing done easily as well as unpacking when you arrived at your destination. For adults, just packed enough clothes and toiletries. But with kids, it's another side of the story. Make sure you never do over or under packing with your kids' things. Nothing should be left behind especially his/her favorite toy or comfort blanket. Your list should include medicines like an antihistamine, paracetamol, and anything that might be helpful in case an illness suddenly pops up. For the toiletries, you can check if the hotel or the accommodation you booked has already toiletries. In case you need some other toiletries, you can pack it in smaller tubes or even in small ziplock. Also, check the season so you can see what clothes to pack.
Check Your Expectations
Give it at least a week to know the place and see what you need to expect. The best way to be knowledgeable is to ask some friends who are currently residing in the place or someone who just traveled there recently. Another way is to check travel sites and reviews from booking sites. Sometimes, I scanned the reviews from real people to see how were their experiences go through. You can also check the internet to see what are the things you can do, where to go, famous tourists spots, foods, and even how much you need to spend for a day. Do not forget to check the weather. Doing a research is a must homework before you go off to your destination.
Book Early
If you are planning to visit a place on a Holiday or on peak seasons, make sure to book early as flight fares and accommodations might shoot up. It is also ideal to book earlier than your expected date so you can get lower deals. You can even choose the best spot in a flight or with your accommodation. If you will visit a popular city, expect a huge crowd during peak seasons especially this coming Christmas and New Year.
Bring Local Snacks
Travelling is fun especially when you have time to check and taste a destination's famous cuisine. However, if you are with kids like us, I highly recommended you bring along some local snacks such as biscuits or healthy chips. Trust me, this is really helpful especially if your kid's taste buds are a little bit sensitive. This will also work for adults. Or you can save yourself from sudden hunger in the middle of the night. Unlike in your own country, you can simply ride your car and go to the nearest convenience store or a 24-hours fast-food restaurant. In foreign places, you can't just do it, you have to know first if it is allowed. And you can't just go wandered at strange places in the middle of the night even if you feel a sudden hunger. Keeping some packs of local snacks will surely save you and even fulfill your cravings from being far away from your home.
Secure Your Documents and Contacts
This part is very important especially if you are traveling abroad. Always keep your identities with you like your passport. In some countries, they are very strict with tourists and you might even get a reprimand if your passport is not with you. Before we travel, I make sure that I packed all our necessary documents and have them photocopied. I secured and place another copy of our documents in a separate bag in case we lost the original. If you will go to a foreign country, it is also important to have a contact person there but not necessary at all times. If you know someone in that country, ask their contact in case the immigration officer will ask you about it. This doesn't apply to all countries.
Travelling is a really fun experience but what I love most about traveling is the things that I can learn and the bonding we can create. I love seeing other region's culture, talk to other people, and most of all, discover their local delicacies. As often as possible, our family goes traveling when we have a chance and if it is within our budget. We love the fact that we are learning together and enjoying each moment we have during the journey.  We love every trip and journey, each time we travel, we treasure everything and we picked the memories as our greatest souvenir. Travelling is a great experience for the whole family, you get to know each other more and you explore each other's craziness.