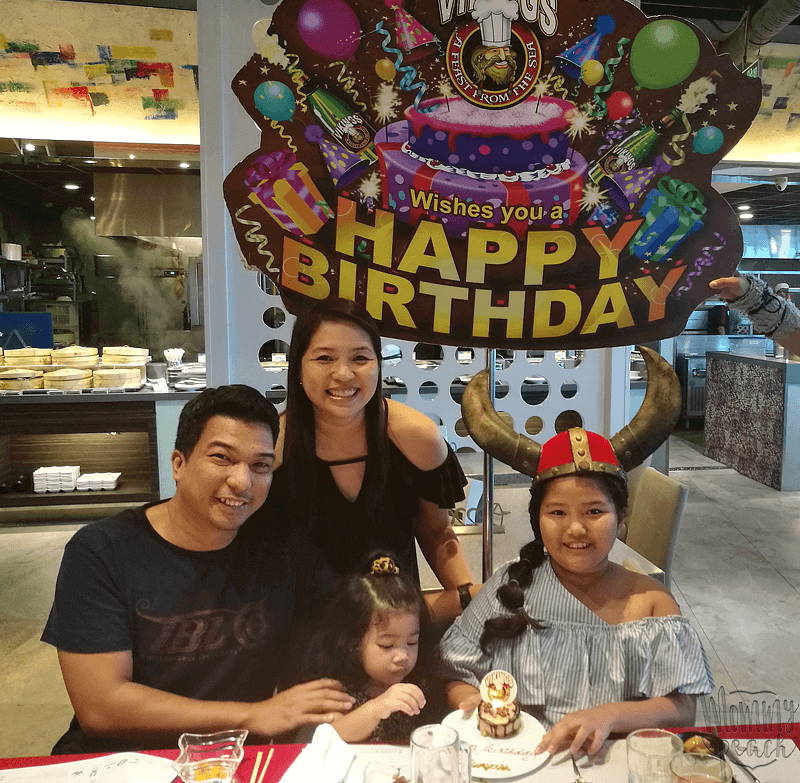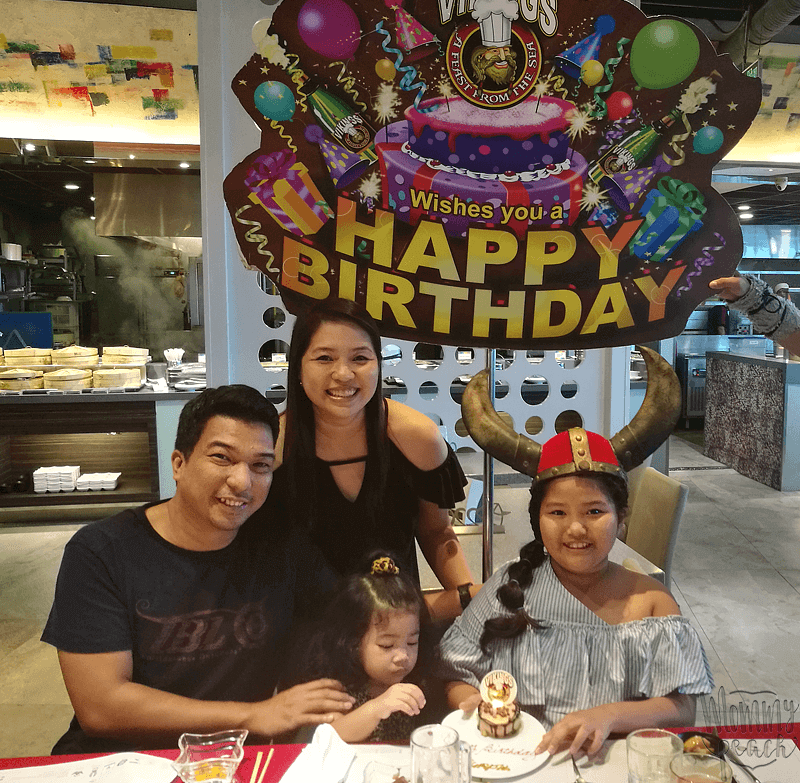 You might be wondering why I've been missing in action for almost two weeks now. Well, I've been having high blood pressure again the past weeks plus Twinkle and I aren't feeling well over the weekend. Don't worry, I had a check up with my doctor and a follow-up this week.
I suspected I have to start taking the maintenance med for hypertension they took away a month ago and I was right. I am taking it again — for one week now. And I am off metformin for two weeks. My body has been adjusting and I had a nightly high blood pressure episode since Saturday (Nov 18) up until yesterday. It has been a struggle with eating too, I have to eat every 2-3 hours.
Anyway, this happened last week: Ykaie turned 10! Oh my, how time flies! It seems like I just gave birth to her yesterday and then she was ten last Sunday.
Last year, we celebrated her birthday with a Jollibee Fun-Tastic Factory Birthday Party. This year, when I asked her what she wanted, she told me she just wants to eat at Vikings Luxury Buffet with the family.
Twinkle dressed up for ate Ykaie's birthday
but became really sleepy by the time we got to Megamall….
Ykaie, Lola Sonia, and Twinkle.
Ykaie was very happy that day because we surprised her with her birthday wish — a mobile phone! Xiaomi Redmi Note 4 to be exact.
But since we had that birthday lunch in advance, I made sure I cook her a little something on the exact day of her birth. (Syempre may pa-spaghetti for long life.) She also invited some of her neighbor playmates for merienda.
Twinkle couldn't take her eyes off on her ate's "birthday pie cake". Feeling nya sya ang may birthday… LOL!
Syempre, her favorite cousins were there to celebrate….
It's a tiring but happy week. This week, it's back to school and regular programming. I'm hoping there's less stress and more blogging days.