Happy New Year, Happy New You! That's what most of us are thinking at the beginning of every January. And yet every January our list of resolutions tends to look the same. Why? Because we're too busy, and the truth is we never really make the one resolution that would make all the difference. Here it is- leave time to love yourself. It's the starting point for every other change you can make, and it's surprisingly hard to do, but have no fear. This year, Watsons is going to help you nail down those New You resolutions with a few simple tips and a boatload of awesome products.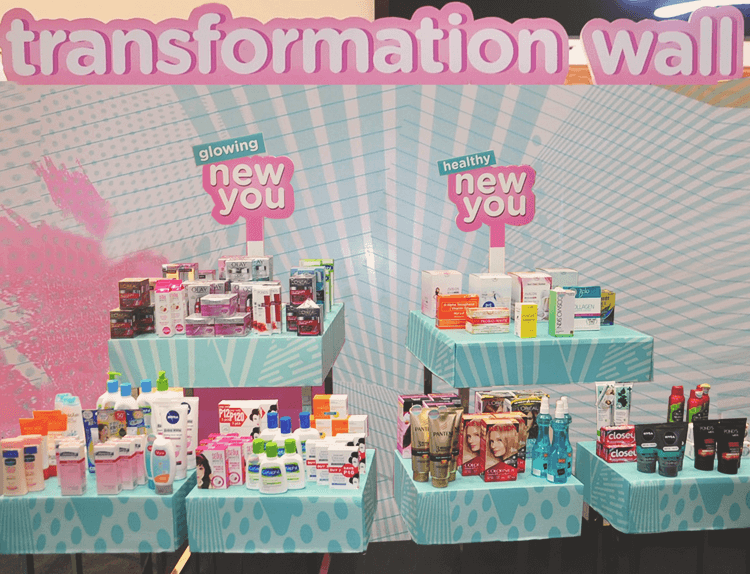 After that New Year's New Body? Getting healthy is usually the first resolution we break because, let's face it, a "morning run" often ends up last on the day's list of to-dos. But here's the thing- living healthy is almost never all or nothing. The trick is to leave just a few minutes for yourself. If you can't hit the gym, a ten-minute workout at home will still go a long way. Pick up a yoga mat and some dumbbells. So you don't have time for three perfectly healthy meals. You can balance your diet with the right supplements. Get a slimmer waistline with Cosmo Body. Increase your endurance while toning up your muscles with Euphoria Maxx. Enhance your overall health with Organique Acai juice supplement. Whatever your goals, Watsons has something that can help.
Reinvention is another big goal that tends to fall away as the year goes on- that New Year's New Look. You just don't have the time, or so you think. But at Watsons we make reinvention easy. You don't need to spend hours in the salon; you can try out new hair colors at home with L'Oreal Excellence or keep your colored hair vibrant with Revlon Color Care shampoo and conditioner. Get creative with different hairstyles using Lolane Freestyle Gel Spray.
As for that grand makeover, you can nail that new look without visiting 50 different cosmetics stores. Watsons has all the latest BYS products to help make it happen. Start with your base. Rework your angles with Contour Trio, and make those cheekbones pop like never before with the Blush Trio. Find a new spark with Glitter Gloss that shines day and night. Then, finish with an accent. Arch your brows to new heights of glamour with the latest BYS Brow Pencil.
/
But if you really want a fantastic makeover, there's a crucial change we tend to overlook- rebuilding that skin regimen. A little extra care goes a long way so take a minute to create a regimen suited for your New You goals. If it's lighter you're after, consider Belo Kojic for a no-sting upgrade to your wash. Looking for a younger feel? Add Olay Regenerist Night Cream or Pond's Age Miracle to the mix. Want that blemish-free radiance? Neutrogena's Fine Fairness Light Mask will do the trick. Complement this with supplements like the Skin Crystal White Tomato Capsules and Belo Collagen Drink and you'll surely be glowing all year round.
You'll be amazed by the changes you can make by simply taking the time to love yourself a little more. All those big resolutions that seemed so overwhelming suddenly become so completely doable. With a little help and the right products from Watsons, you'll be looking good and feeling great in no time. So stop by for a visit and see for yourself- 2018 has great things in store. Until then, Happy New Year and Happy New You!
Great news for SM Advantage Card members! A total of 1,000,000 shopping points will be given away by purchasing any participating product with a minimum amount of P500.00. The SM Advantage Card is available at any Watsons store or at The SM Beauty Section.
To know more about Watsons,drop by the Watsons Philippine Facebook Page.