How was your weekend mommas? After such a stressful week last week I finally got to have my much awaited back massage at my favorite place: VISMA Massage and Accutheraphy at SM The Block. Back Massage lang naman, mga 30 minutes before malling just like what I always have. They always manage to melt away one week's worth of muscle tiredness. Grabe ang galing nila, Promise!
Of course, di lang ako ang nagpa-massage. peanutbutter♥ and my ILs also did. When I went in for a massage, they looked after Ykaie and Twinkle. When it was their turn, I was able to have a bonding moment with my girls through hang-out and snack time.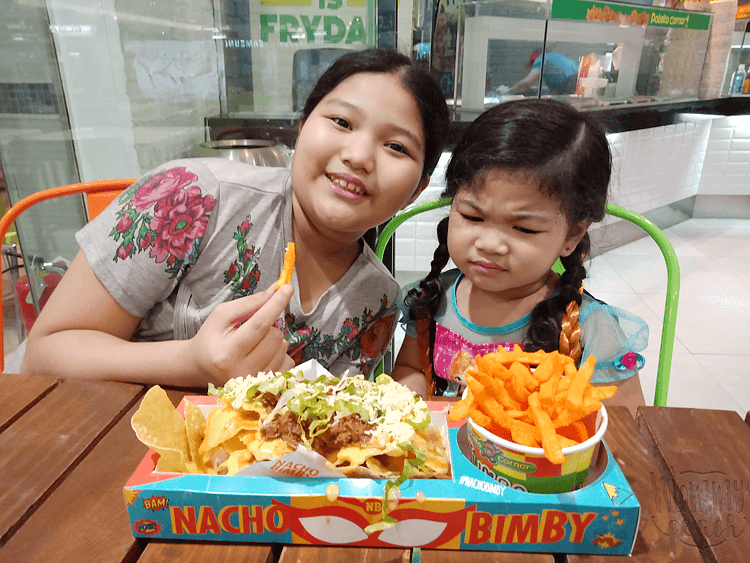 Ykaie wanted nachos and Twinkle wanted fries so we went to Nacho Bimby. We got the Nacho and Fries combo for ₱200. It was a combination of cheese fries and Labimbeef nachos. Hala, ang Twinkle super simangot because she didn't like the cheese fries.
After eating our snack, I took them to the arcade for rides and games…
Then we all had lunch at Choobi Choobi and dessert at Cold Layers in Fishermall.
Fun fun weekend. Hope I could have a full body massage next..