Traveling With Your Baby
Going on a vacation with your babies can be so much fun when you have all of their accessories. And one of the essentials that you shouldn't forget while traveling is a high chair for your baby. It's important because you might find a lot of places that don't provide a high chair. A lot of people recommend having a high chair for your baby as it provides a lot of benefits and comfort for you and your child.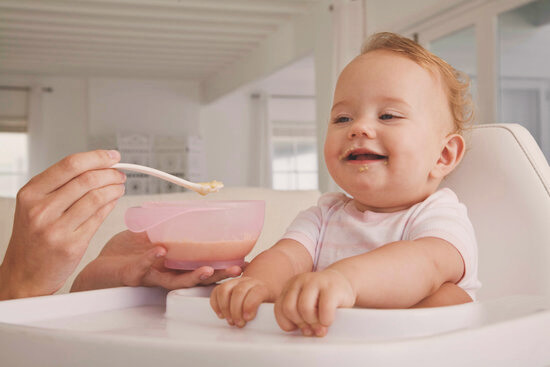 Why Is It Necessary?
Even if a restaurant is family friendly, you might not find a high chair that fits your baby. But if you have your own, you will not bother thinking where you'll place your little one or search for the places that only have chairs for babies. Portable travel high chairs can be folded and lightweight, so it's easy to be carried around. When searching for a portable high chair, you will find a lot of varieties, such as the travel booster seats, hook-on chairs, traditional, and many more.
Having your own high chair and traveling with it might have its cons, but it definitely has a lot of pros that will be beneficial for you.
Here are the positives and negatives of having a high chair for your baby:
Positives  
Having a portable high chair will allow you to eat freely as you will not need to hold your babies or place them on your lap all the time.

You will no longer be bothered by the mess your child makes while eating because the high chairs are easy to clean.

It's safer to put your child in a high chair than on regular chairs.

High chairs are designed to be comfortable for infants.

You can adjust the height to match the table or even higher to be on the same level as you.
Negatives
Not all types of high chairs are collapsible.

Some portable high chairs have an age and size limit.  

Can be hard to carry it around with you.
Best Portable High Chair
When you're willing to get a portable high chair for your baby, then you should consider your baby's weight and the duration of your trip. These factors are essential when you're deciding which type to get. If the length of the journey is short, then the hook-on or the booster seat can be the best option for you. But if you're traveling for a long time, then the traditional one can be more helpful. Whether it's a business trip or a vacation, you should enjoy your time with your baby. A portable high chair will let you take your babies with you anywhere you go instead of worrying about holding them all the time. You will no longer need to cancel dinner plans because of your child. Having a durable and easy to use high chair will allow your kids to have fun as well as they will be able to sit on their own and have their space at the table. And it will also allow you to have fun wherever you go.