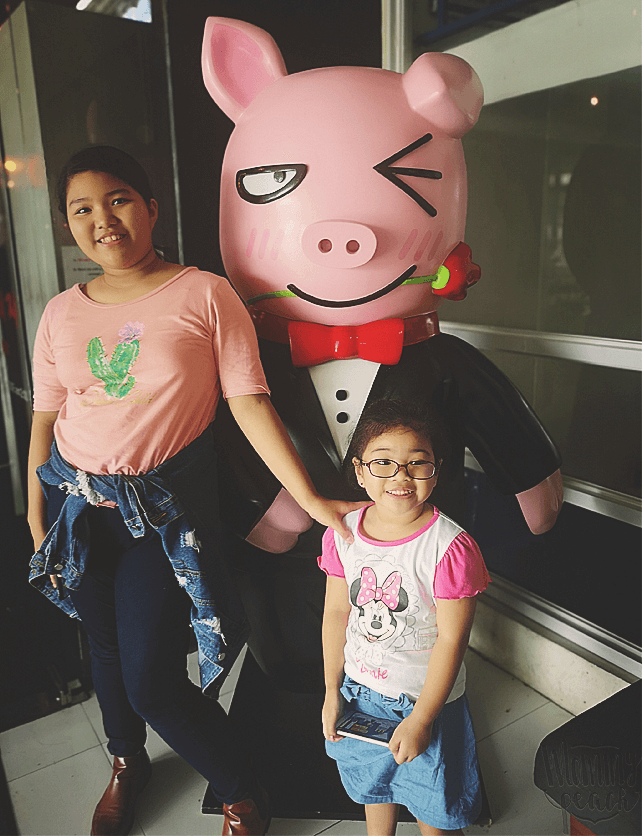 We have been fans of unlimited samyupsal these days. With peanutbutter♥ and I switching to a low carb diet, mas gusto pa nga namin ngayon ang mga samyupsal restos than others. Si Ykaie naman — she loves pork belly talaga so she really won't say no when you tell her that we're going to eat at samgyupsal.
When we found out that my ILs haven't tried it yet, we told them that's where we're going to eat next time so they can experience it. So when my FIL celebrated his birthday, we went to Romantic Baboy Brittany Square branch. We were happy and surprised to find out that there's no waiting line on a weekend! Kasi diba usually pilahan sa mga samyupsal resto?
We took two tables and had the Unli Pork + Beef for ₱499.  It includes 6 side dishes, rice, and lettuce. Their grill has these small "pockets" on the edges where they put the Kimchi (so it's hot, instead of cold), cheese for the cheese sauce, and the egg.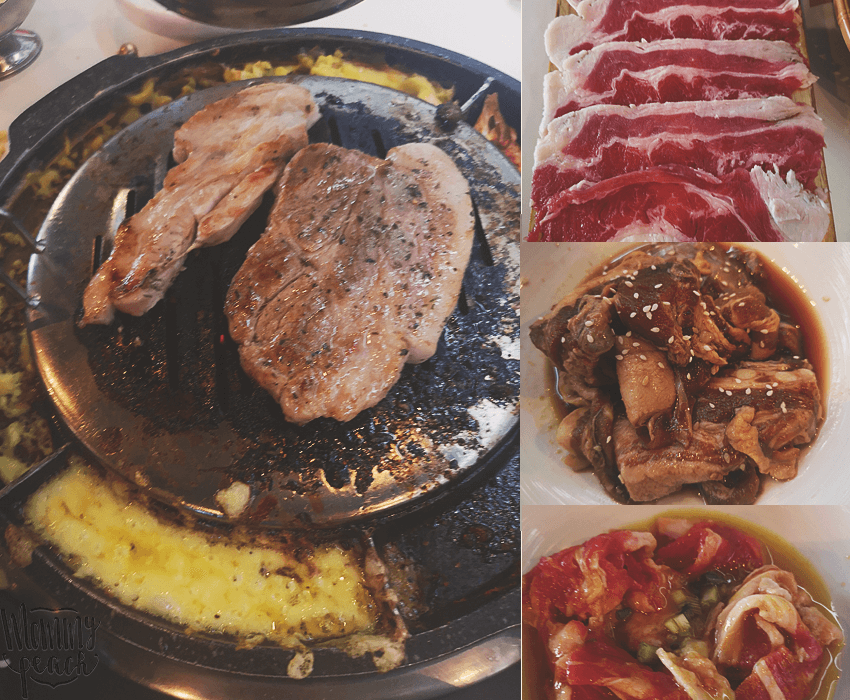 Meats to choose from includes Herb Samgyupsal, Woo Samyup (thin beef slices), seasoned pork neck, daepae samgyupsal (thin sliced pork belly), curry beef, spicy beef, and yangyum galbi.
Si Ykaie ang taga-grill sa kabilang table… and of course, this is an activity she enjoys doing.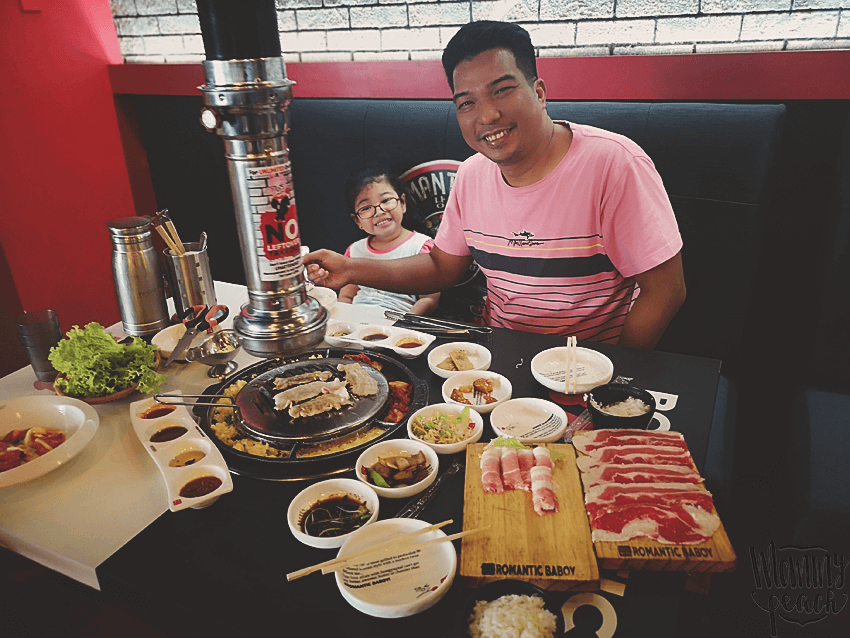 … while we took turns naman on our table.
Grabe, we were so full after. Syempre hindi naman kami nag-rice. And you won't believe how many refills of the cheese sauce we had. Mga 6 refills yata…
As for my ILs, I think they enjoyed their experience naman. May pa-red rose pa nga sila at the end of the meal. Romantic talaga! (Happy Birthday and Thanks for the treat, Papa!)
So what did I like about my Romantic Baboy experience?
I love that the meats are of high quality and the marinated ones are flavorful.
I like that there's cheese sauce and their Kimchi is really good.
The staff are attentive and the a/c is cold.
Romantic Baboy is located at Second Floor, Brittany Square, Belfast Road Corner Mindanao Avenue, Novaliches, Quezon City