Cooking can be a great way to build family time. This hands-on activity not only brings your family together, but can also teach your children valuable skills. There are also some dietary benefits, too! Research has shown that kids are more likely to eat fresh veggies and fruits when they're involved in the process.
When you encourage your children to participate in the delights of cooking, they'll cultivate a better relationship and deeper appreciation for food, and this is a great way to get them in the habit of eating. Plus, it allows you to make the most of your space. If you've upgraded your kitchen with professional kitchen appliances or optimized your kitchen space for storage, now is a great time to make the most of it. With that in mind, here are seven fun and simple tips for cooking with children: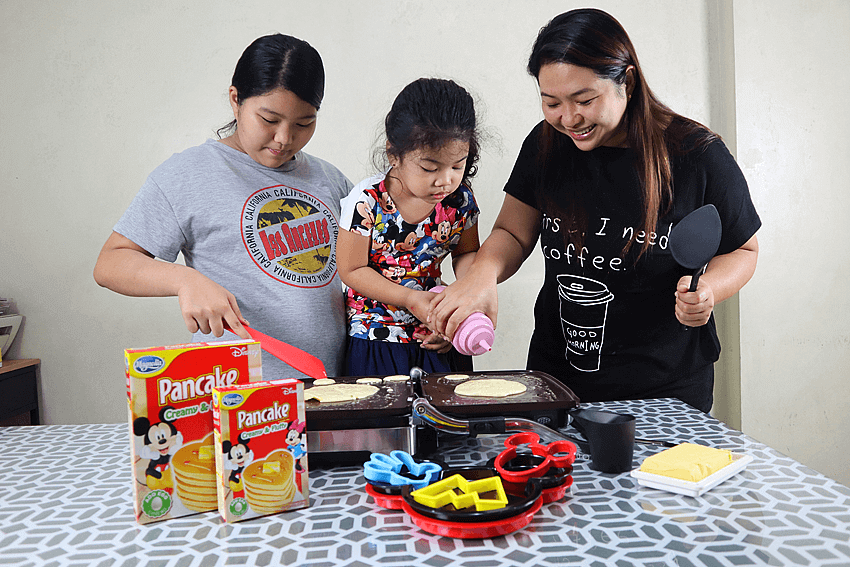 Give Yourself Time
You won't be able to cook a meal as fast as you would when your kids are helping you in the process. Because of this, it's important to plan ahead and give yourself the time to dedicate to them. You'll need ample time and patience to make your cooking experience a healthy one. For instance, you need to factor in a little bit of extra time to educate them, slower mixing times, and a few extra minutes for cleaning up messes.
Get a Family-Friendly Cookbook
A family-friendly cookbook allows your family to have fun with your options and lets your children get involved in the recipe-picking process. These cookbooks will have colorful pictures that allow your kids to visualize what their final creation will look like. Take your time sifting through the recipes and weighing the pros and cons of each one.
Choose the Right Recipes
While it's important for you to let your children have some input in the recipes you choose, it's also important to choose recipes that are kid-friendly. For example, if your kids are young toddlers, you wouldn't want to choose a recipe that was too chopping-intensive. Instead, you might go for recipes that involve more hand usage like working with dough or more mixing with batters.
Make Grocery Shopping Fun
Once you and your child(ren) have chosen a recipe, sit down with them to create the grocery list. Read the ingredients aloud to get them practicing their language, pronunciation, and spelling if they're at a writing age. When they know what ingredients they're looking for at the grocery store, and understand the end mission, it can make the entire process feel much more fun.
When possible, go to the farmer's market and shop for the season for fresh produce. Your kids will be enamored by the lengthy rows of colorful stalls and the friendly community atmosphere. Help them bag items, choose their own veggies and produce, and carry your goods. Encourage them to speak to vendors and talk openly about the meal you're shopping for.
Make It a Learning Experience
Throughout your cooking adventure, always be teaching. Each step you take creates another learning opportunity. For example, if you go to the farmer's market, explain to your children why it's important to shop locally. If you're using a unique ingredient like saffron, explain where it comes from and what makes it special. If there's a specific technique you need to use in
Make It Active
No matter what recipe you choose, you can find plenty of opportunities to make it active and hands-on. Small tasks give children a feeling of accomplishment. Whether it's cracking open the eggs, sprinkling the spices, or pounding the chicken with a mallet, these miniature moments create big impressions on your children.
Give Them Some Control
Let your kids call the shots when it comes to cooking with them. One way to do this is by giving them some control. For example, what should you top the pizza or tacos with? What toppings should go on their frozen yogurt? On that token, let them have some freedom to deviate from the recipe when possible. The finished product doesn't have to be pretty and perfect, but can be a unique creation made possible by the imaginative minds of your little ones.