We are six months into this pandemic and now more than ever we are worried about our family getting sick. Just like you, I want nothing but the best for my kids — maintaining their mental and emotional stability, making sure they continue to learn even when they are staying at home, making them happy, and most especially, keeping them healthy and boosting their immunity.
Yes! It can be quite challenging. I know some us had our pay cuts and business hasn't been going well. We all have to keep a certain budget and stick to it while making sure we buy food and snacks that are delicious and nutritious. This is not the time to be careless. It's one of the reasons why I started reading the label of the things that I buy from the supermarket, especially the ingredients.
Ykaie and Twinkle loves drinking fruit juices. And before, I used to just buy whatever is trendy o kaya naman kung ano lang yung may attractive na packaging. This time I am more careful about what I buy. As much as possible, dun tayo sa natural at walang preservatives and no chemically-sounding ingredients because it might affect their health.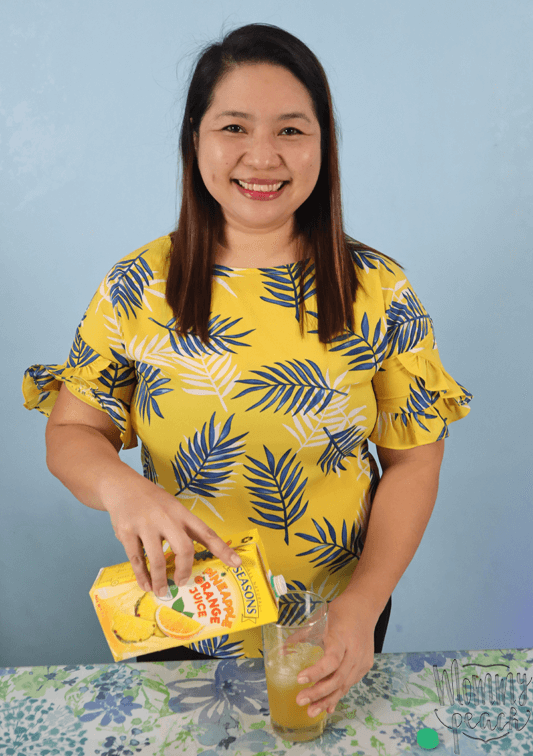 Mars, alam ko we cannot easily remove the notion that healthy products are expensive. Totoo naman, not all healthy products are affordable… BUT not all affordable products are healthy rin, diba? Kaya naman we need to build better habits and make well-informed decisions. This is where our #PledgetoDoubleCheck comes in. We must read the label of the products that we buy to make sure that the ingredients are natural, something we are familiar with and something we could read.
That's why I was glad when I discovered All Natural Seasons. It's a trusted product because it's made by Dole, one of the most trusted brands when it comes to juice. I read the label and you can clearly see what's in this juice:
100% Juice (Pineapple & another fruit like coconut or orange)
Vitamin C
Vitamin A & E
Stevia – natural sweetener with 0 calories
There's no hard to read ingredient! Not even a single one. What's nice about this is that it's budget-friendly at P69 each. O diba pasok na pasok sa budget, mars?
All Natural Seasons Popsicle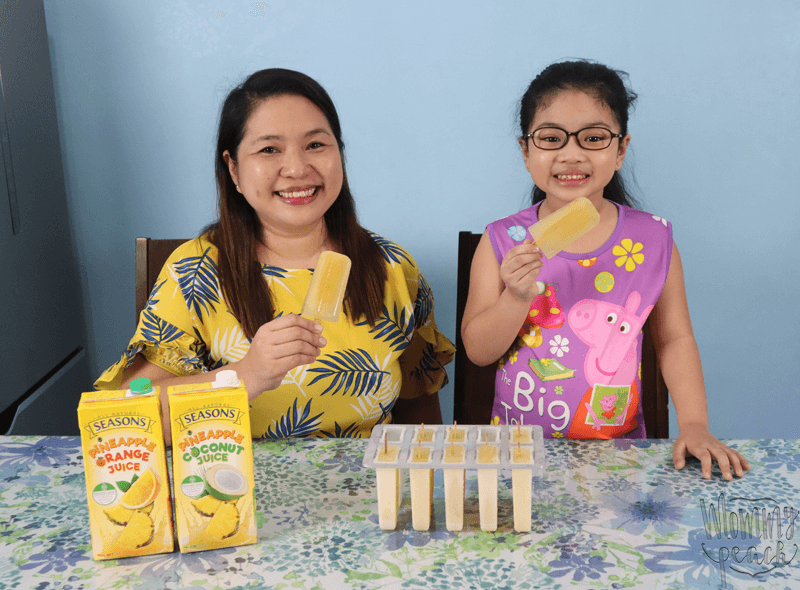 Aside from drinking it ice cold, we love turning this juice into popsicles. I just pour the juice in popsicle molds and freeze it. Sometimes, I add some fruit pieces but most of the time just plain juice. It's something that's nice to munch on as dessert after meals, as snacks , or as refreshment when the weather is hot.
This takes away my worries that what I'm giving them might be full of sugar AND preservatives and chemicals.
All Natural Seasons contains real fruit juice and vitamins that will help boost immunity to fight off the germs and viruses. It's budget-friendly too… definitely a wise choice for mommies like us, right?
I've seen some of you, mommies,  joined the movement of Dole's All Natural Season #PledgeoDoubleCheck  with me last time. Let us continue to be meticulous and do this for every product that we buy. To those of you na hindi pa nakaka-join, it's time to  share your #PledgetoDoubleCheck.
Share your thoughts and photos on Facebook and Instagram using #PledgetoDoubleCheck.