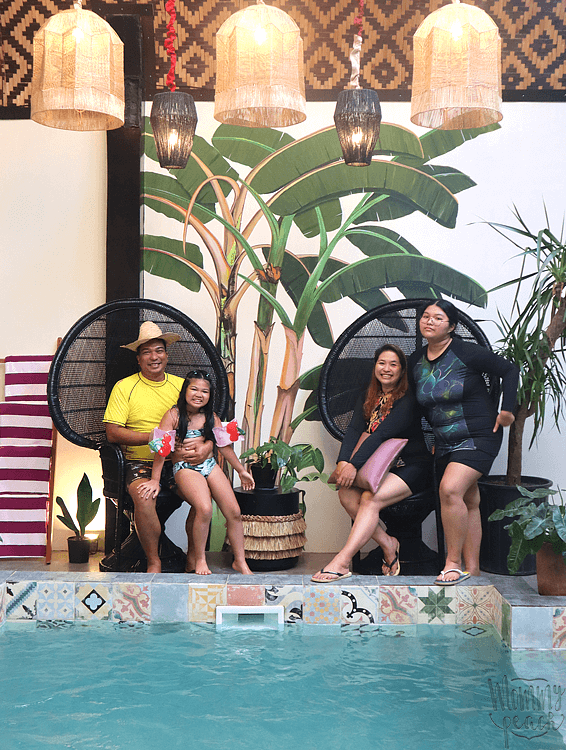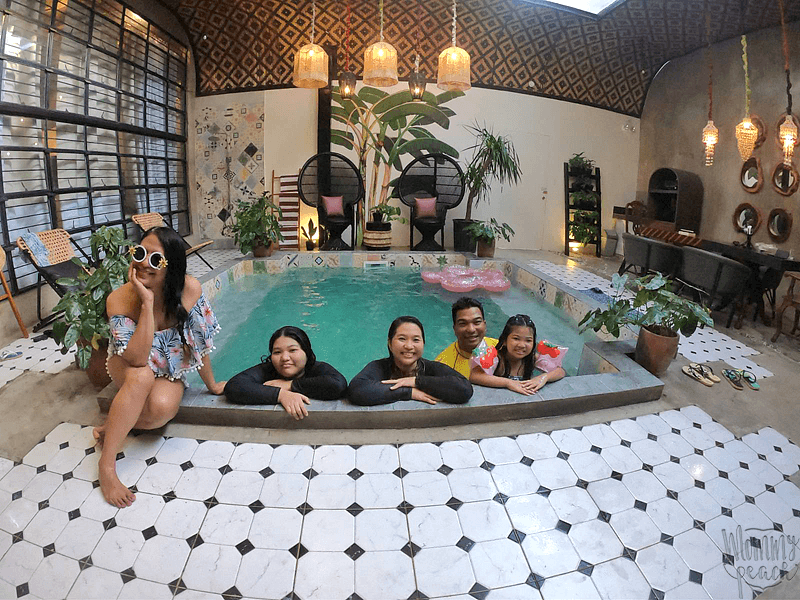 Because we couldn't get enough of Fabrika Villas in Pampanga, Sis booked a staycation at The Venta Suites. Same place sya ng Fabrika Villas and I think it's a sister company. She booked it last May 26 — sakto naman at anniversary namin ni DaddyDoodleDoo. So it also became our anniversary celebration na din.
We chose Chamber 4 – it has a king bed, 2 single beds, and a folding bed. It also has 2 en-suite toilet & bath, living & dining room, and private indoor plunge pool (non-heated). Breakfast is included and there's Free WIFI & Netflix. Plus, PETS ARE ALLOWED! Yan ang pinaka-importante because we always bring Coffee and Chocnut with us whenever we travel.
Room rate is ₱17,000 per night.
Watch our VLOG and Room Tour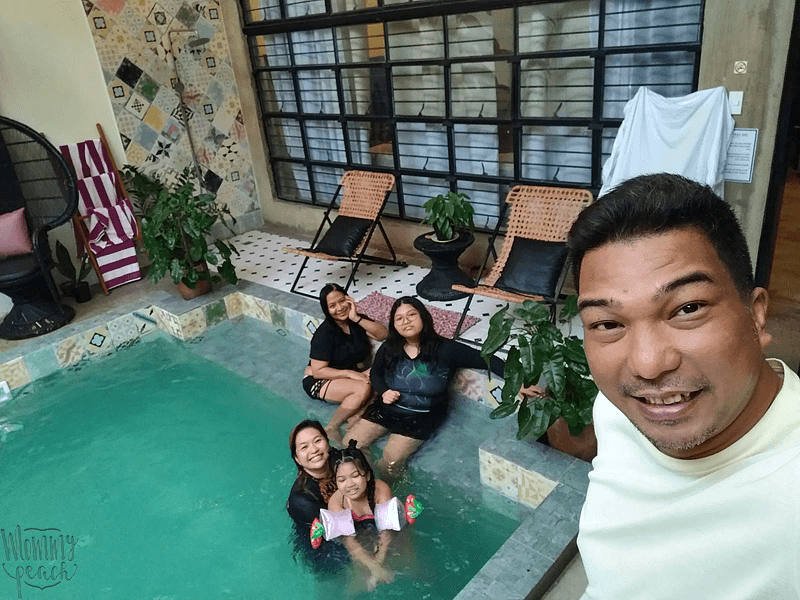 We really didn't do much because of the much needed rest and relaxation — so swimming, chikahan, at food trip lang ang mostly ginawa namin… hihihi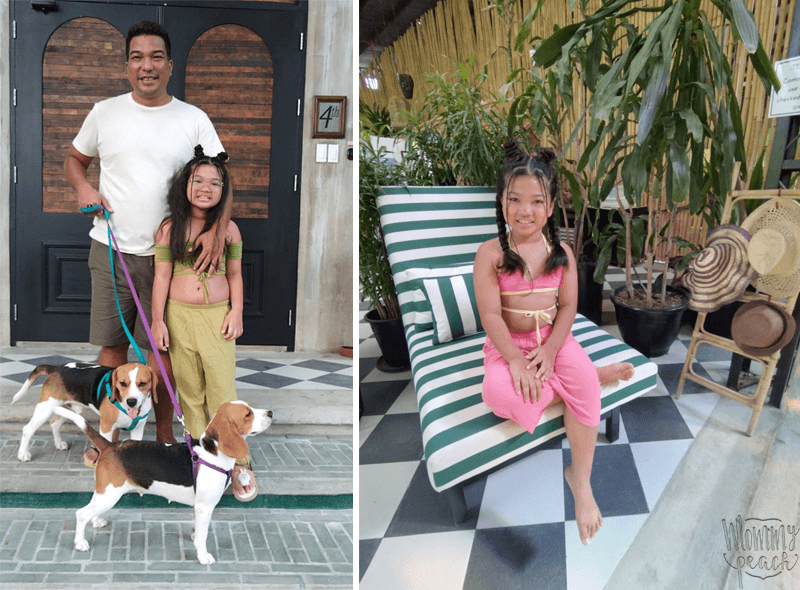 Daddy and Twinkle, our little estetik fashionista!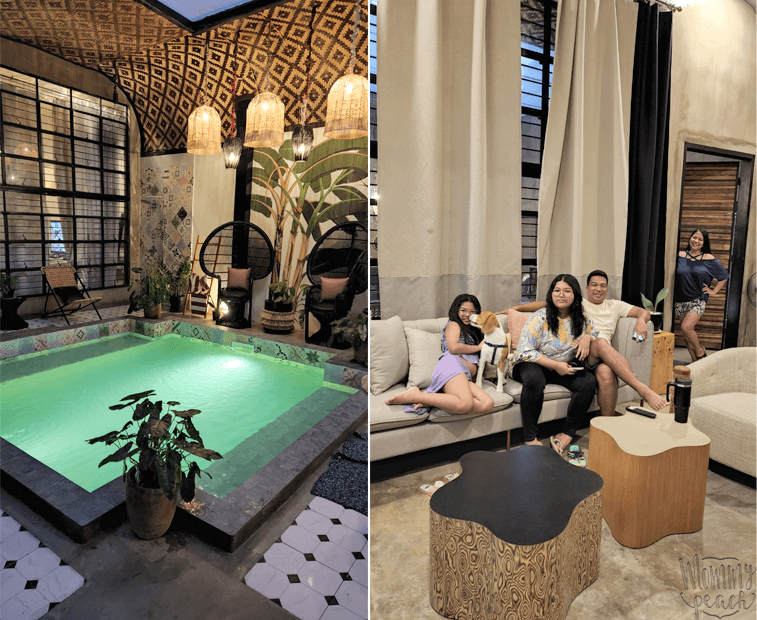 this is the plunge pool and the living room
Breakfast
Breakfast is picnic-style the next morning near the river. We already chose what we'll have for breakfast the day before — ToSiLog, DaingSiLog, at American Breakfast. It came with coffee, hot chocolate, and suman.
Ayan, we wore matchy-matchy genie pants…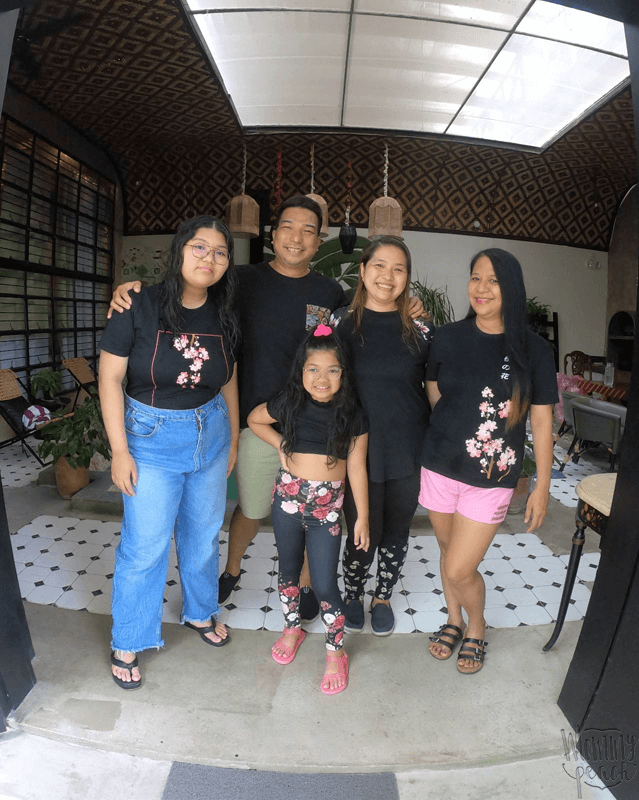 Syempre matchy-matchy OOTD rin when we checked out.
What I Love About The Venta Suites
Our Chamber has its own plunge pool, there's no need to walk to the common pool just to go swimming
It has a microwave, oven toaster, fridge, and a big dining area. So kung nagtitipid ka, you can bring your own food and just heat it up.
Pets are allowed — you can bring your fur bebes. But there's a payment of P500 per pet.
It's not too far from us — we live in South Caloocan.
The Venta Suites is located at the old town of Sta. Ines, Betis, Guagua, Pampanga