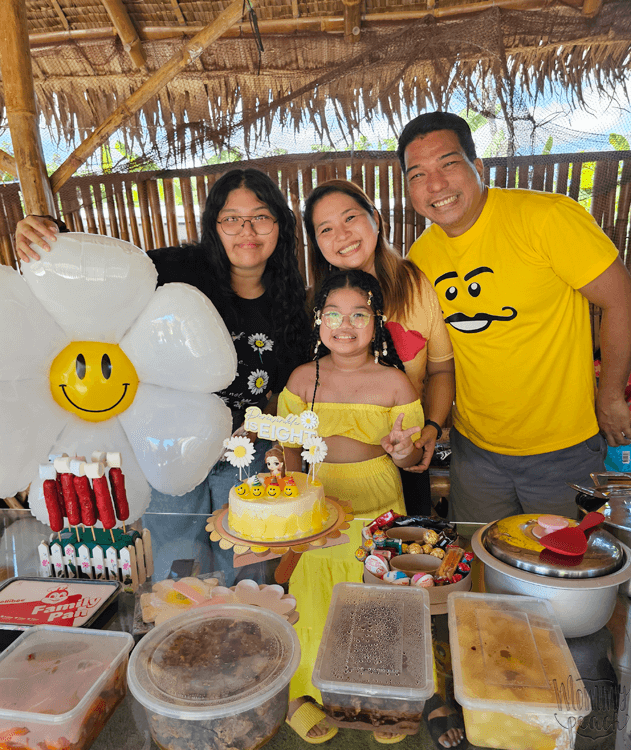 Twinkle is 8! Ang bilis ng panahon no? Time really flies when you're busy and having fun. Last June 18, we had an advance birthday celebration of Twinkle's 8th Birthday at Vista Al Sol in Angat, Bulacan. Of course, it doubles as my sister's birthday celebration as well.
If you will remember, we also had a family outing here at Vista Al Sol last year. We liked how fresh the water is that's why we decided it would be nice to be back this year. They have, I think, three swimming pools and we got the biggest one last year. This time, we got the smaller one so it was cheaper. Day tour for 8am- 6pm is ₱6,000.
Our theme is "Emojis and Daisies" – pakana ni sis yan eh. Ewan anong konek ng emoji at daisy.. hahaha! Anyway, here are the amenities of our Vista Al Sol Place
swimming pool – for adult and for kids
2 huts (walang room)
1 dining hut with videoke
2 restroom/shower
stove (+₱300 if using)
grill for ihaw
cooler
pet friendly (+₱500, if bringing pets)
you can buy ice and water here
Our BAONS
Twinkle's yellow cake and may pa-8 chocolates and candies si sis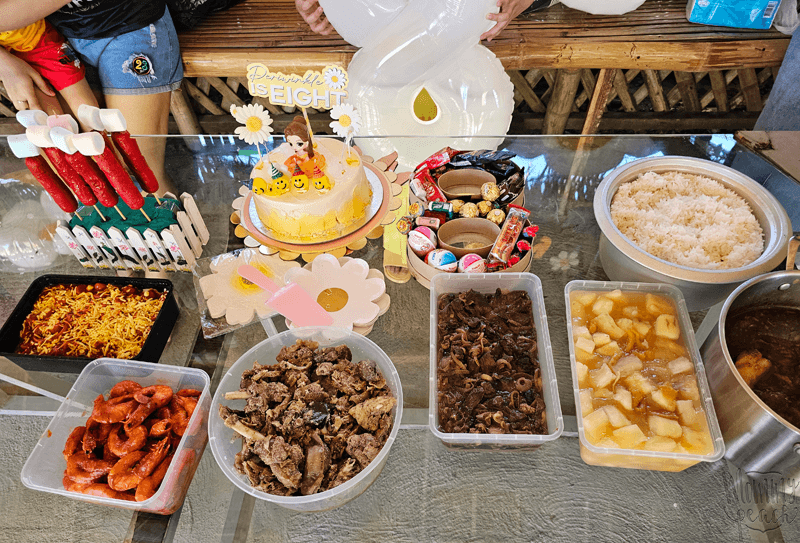 And because this is a birthday celebration nga, Twinkle requested the hotdog and marshmallows and that Jollibee Spaghetti. We also have Pork Ribs Adobo, Bistek, Duck Adobo, Shrimp, Minatamis na Kamoteng Kahoy with Langka.
Syempre hindi mawawala ang mga inihaw: Liempo and Chicken Barbecue at Salt and Pepper Liempo. may Inihaw na Tilapia at Bangus pa yan but I forgot to take a picture.. hihihi
Fun in the Sun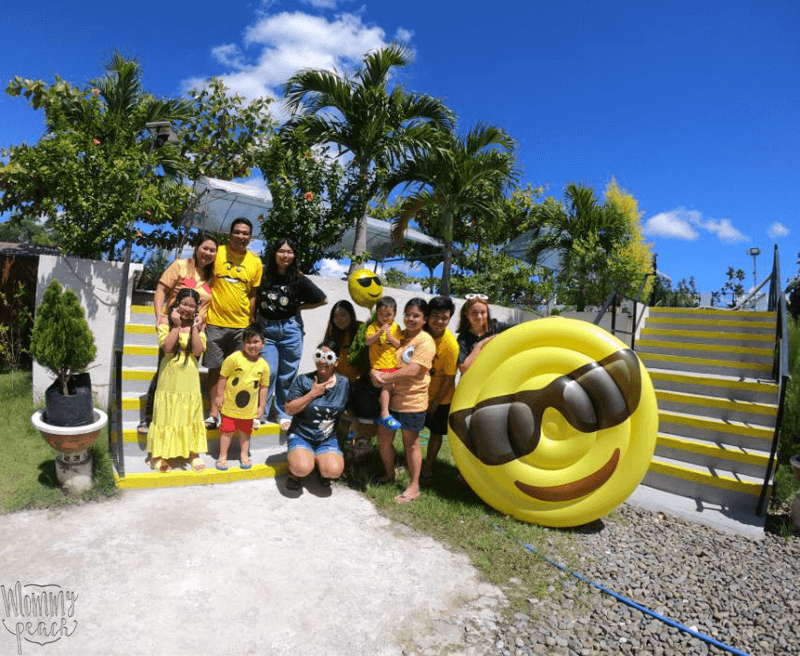 We didn't bring our pets this time since we have three beagles na: Coffee, Chocnut, and Cookie. They are a little bit hard to manage and hindi na kami kasya sa car…huhuhu.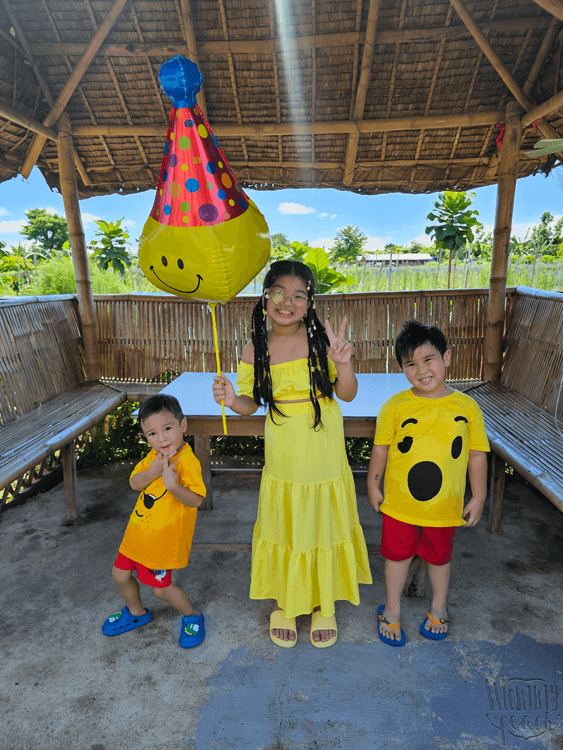 Twinkle and Ykaie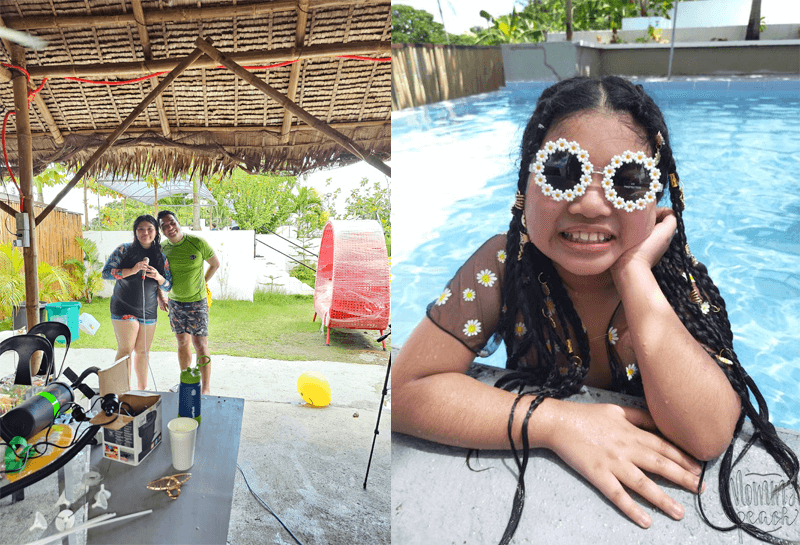 Hinoard ng mag-daddy ang videoke!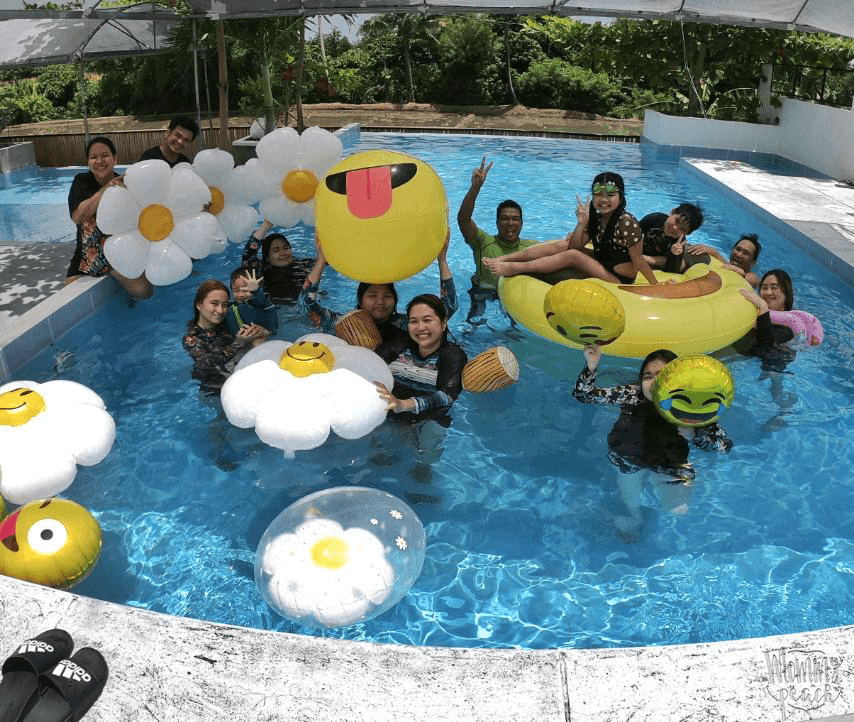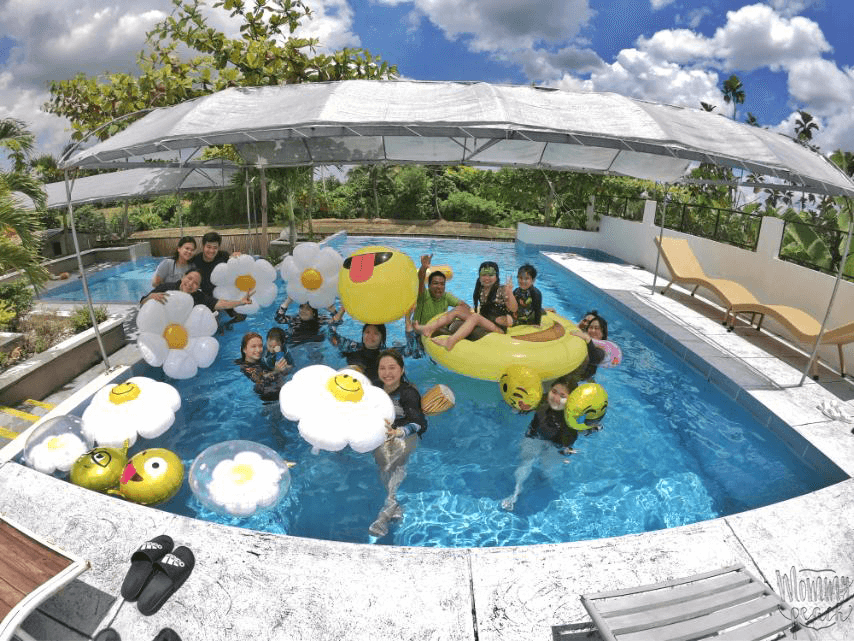 FINAL THOUGHTS:
What I Like About Vista Al Sol:
The area is big enough for large number of people. (maximum is 15 people)
The pool is big and has continuous running water
There is a grill and you can rent a stove and buy distilled water.
It's close to nature.
What I Don't Like About Vista Al Sol:
The way there is not cemented and in between fields na kasyang-kasya lang ang isang sasakyan.
Super small restrooms
No room included.
WATCH OUR VIDEO HERE