Yesterday, Joy celebrated her blog's first Blogiversary  by inviting people who are close to her heart. It was really nice to know that she thinks of me as one of the nicest people she knows. Her blog is called Occasions of Joy. It is about joyous moment and joyful celebrations.
The color motif was yellow because it is Joy's favorite color. Yellow is a very happy color and Joy is a very cheerful, approachable and friendly person.

So sorry I wasn't wearing yellow..I don't really have a lot of yellow clothes.. It was a fun fun day because a lot of mommy bloggers were there at the event.
There were also some games at the event which made it more enjoyable. It was a successful party and I wish I could've stayed longer to  chat with the other mommies.
Thank you so much for inviting me Joy…I had so much fun at your party!
an entry for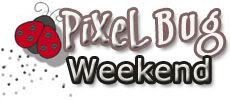 and
.