When Ykaie and I went to the Wonka Imaginarium at the Shangri-la Plaza last month, she was wearing Barbie from head to foot. The top matches the capri and she just used her pink Barbie slippers. Hairclips and bracelets were bought at the department store…
Here she is with Willa's cute son, Kendrick…. munching some Wonka chocolates and candies.
Sharing this post with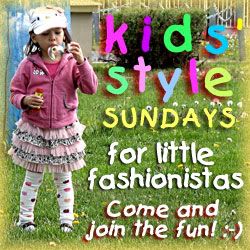 .