On the morning of our second day, the front desk gave us an invitation for a Sunset Cocktail in the afternoon. The venue was at the Beach or Pier area of the Seaside Pavilion.
This party is a treat to the guests to witness the relaxing sunset at the end of the day. It puts everybody in a romantic mood after a busy day of swimming and other water activities.
They served some chips and two kinds of drink: Lemongrass Iced Tea and Ice Bear, a cocktail which consists of Pineapple Juice, Vodca, Blue Curacao and Creme de Cacao.
CHEERS!!
We had some pre-cocktail party clicks before going there, of course! and the rest in on facebook…..
Sharing this post with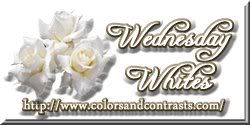 as there are many whites in this post like the invite and the color of the buildings that makes up Bellaroca….