I'm gonna make this short and sweet — that is because when it comes to blogging about make-up, I have very minimal skillz. You see, I don't really put make-up. I'm one of those people who thinks baby powder and lip balm will do when going out.. parang teenager lang..hahaha.
During my 20's, I learned to put on real face powder and cheek tint and later on BB Creams (nung ma-uso) but I didn't think I'd blog about it because I don't like taking before and after photos…
Now that it's easier to take before and after photos because of selfies, I'm still hesitant because I don't know how to take selfies..hahaha.. I am still practicing how to take good selfies without nginig. My selfies are always blurred because my hands always move.
Because make-up is  something I'm not really interested in, it took a backseat when I became a mom and gave birth to my first born. There was a powder and cheek tint moment again after that and then the no make-up look after giving birth to my second child.
Then something snapped in me these past few months… I want to learn how to put good make-up. I also want to learn how to put lipstick.. Yes, this year ko lang na-appreciate ang lipstick!
I guess I'm a late bloomer.
Anyhoo, I bought this Artdeco Powder Foundation with SPF 30 at Beauty Bar earlier this year. This powder foundation can be applied wet or dry. I always use it dry and it provides a matte finish.
It's also suitable for normal, oily and combination skin.
What I love about it is that it really lasts for a while and you don't need to re-apply. And it has SPF 30 which protects your skin from harmful radiation, preventing light-induced skin aging and cell damage.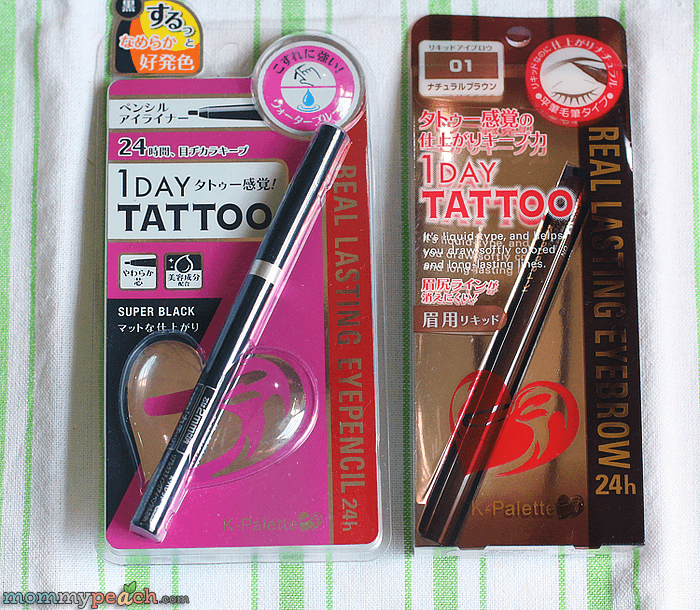 Since I am already at the Beauty Bar, I also bought K-Palette Real Lasting Eye Pencil in Super Black and K-Palette Real Lasting Eyebrow.
I love black eyeliners because I think it brings out my eyes. As for the Eyebrow, I don't know how to use an eyebrow pencil and this eyebrow brush makes it easier for me to try and learn how.
I've been using them for a couple of months now. Both lasts for 24hours and I love using them.
No. This post didn't turn out short and sweet..LOL!