After the successful Explore Bootcamp last March, Robinsons Supermarket continues on with the second leg of their "Route to Wellness" campaign with the LEARN Promo.
It was held at the Robinsons Magnolia Open Grounds via an origami-themed event. All the guests were treated to informative and engaging booths with activities that focused on brain food essentials, its benefits to health and wellness, and how one can apply these in real life by mastering a habit of picking smart, healthy food choices.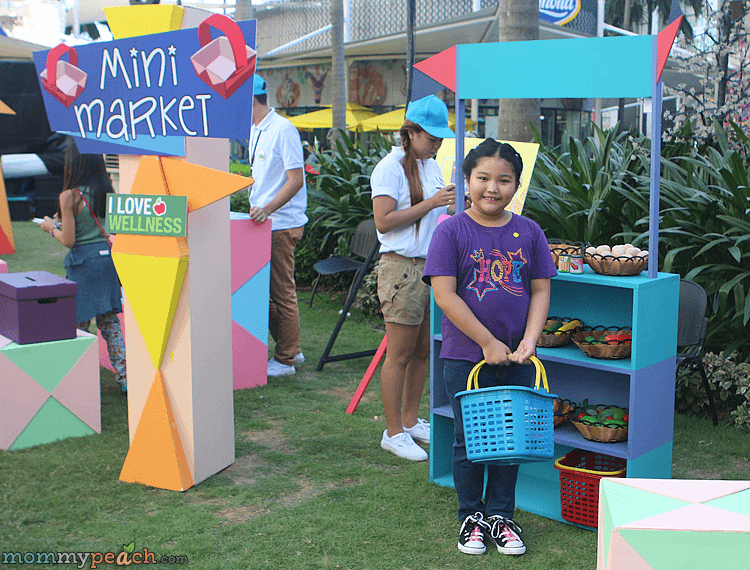 Ykaie enjoyed the games and activities on the different booths.
She was very happy with the food sampling too!!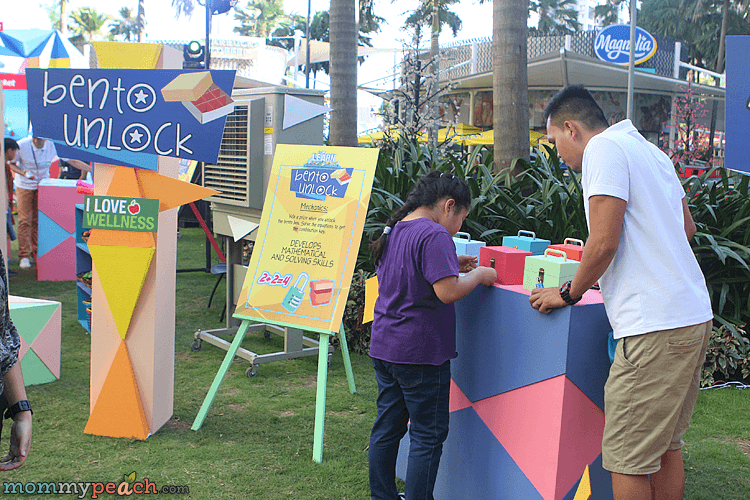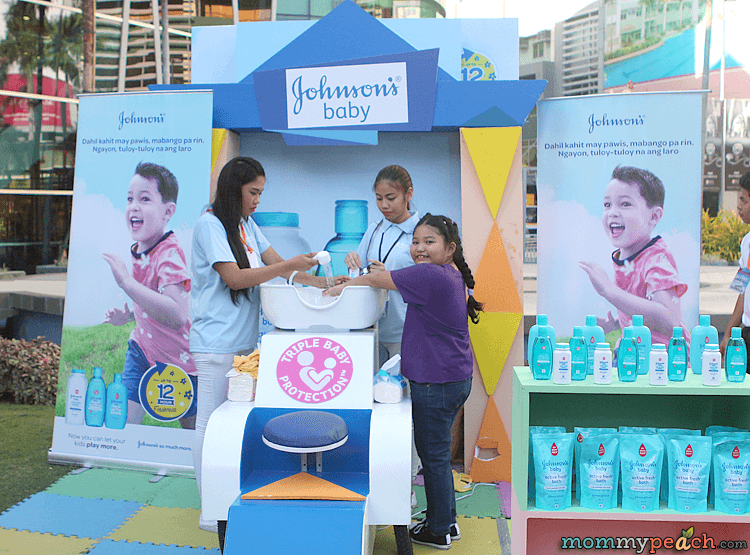 She even joined in one of the event games…
Too bad they didn't win.. but it was okay because she enjoyed the day's activities.
As part of the Route to Wellness campaign, the Learn promo will continue to provide customers the chance to avail of Wellness Passports at any Robinsons Supermarket—valid all year round, without any purchase requirement—for opportunities to win wellness rewards.
Customers can fill their Wellness Passports with stamps awarded for a minimum Php3,000 single receipt purchase, inclusive of Php500 worth of products from any of the participating brands: Nestle, Mead Johnson, Wyeth, Johnson and Johnson, Splash Corporation, CDO Foodsphere, and San Miguel Purefoods, among others. With each stamp, a cardholder can also be rewarded with a thermal lunch bag.
To join the Wellness Caravan, visit these places on the following dates :
Robinsons Las Piñas May 27 to 29
Robinsons Lipa June 3 to 5
Robinsons Bacolod on June 10 to 12
The Route To Wellness Learn Promo is the second leg of this promo and it will last until June 30, 2016. There are three more legs which are:
WELLNESS FESTIVAL –  July 1-31, 2016
CELEBRATE –  August 1- September 30, 2016
GIVE –  November 1- December 31, 2016
To get to know more about Route to Wellness, like its Facebook page www.facebook.com/RobinsonsSupermarketOfficial or visit its official website at www.robinsons-supermarket.com.ph to stay updated on the activities.