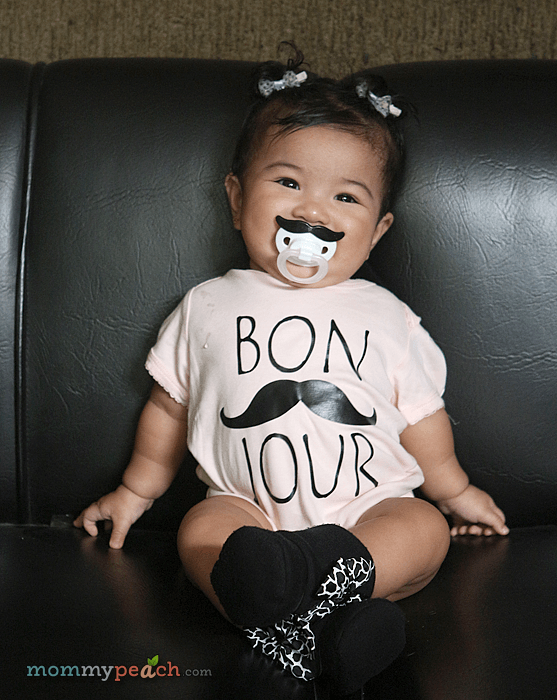 This little girl is now 11 months old but she was 6 months old in this photo…. she knows me now and calls me ma-ma. She's a people person and loves to stay and play with her tita and lolas…. that makes it easier for me to leave when I go out and attend events.
The thing is.. I can never ever go home late because she looks for me at night time and she's having a hard time going to sleep….
I love dressing up this little girl because she's so cute!!! In here she's sporting a very french outfit… a very moustache-y ootd. Well, we can call it her moustache ootd.
Oh Twinkle, you'll always be mommy's little moustache girl…..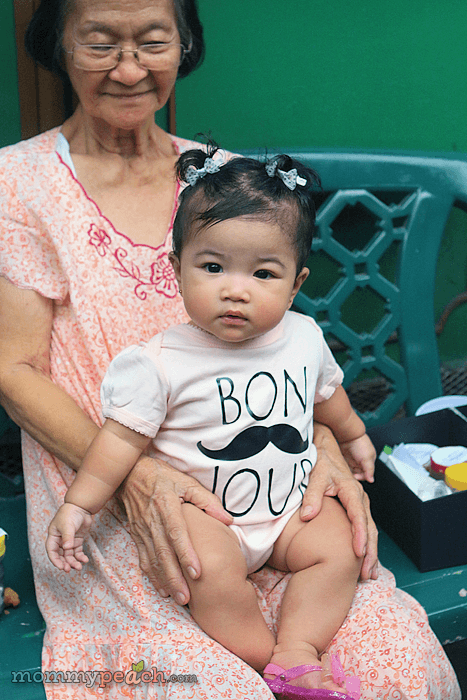 Now without the moustache pacifier reveals a pretty little baby, her chubby cheeks, and her chubby thighs….
onesie, custom made at ZirkBaby | boots, Zuri Baby Couture| hair clips, SM Kids| pacifier, Divisoria (where else?)