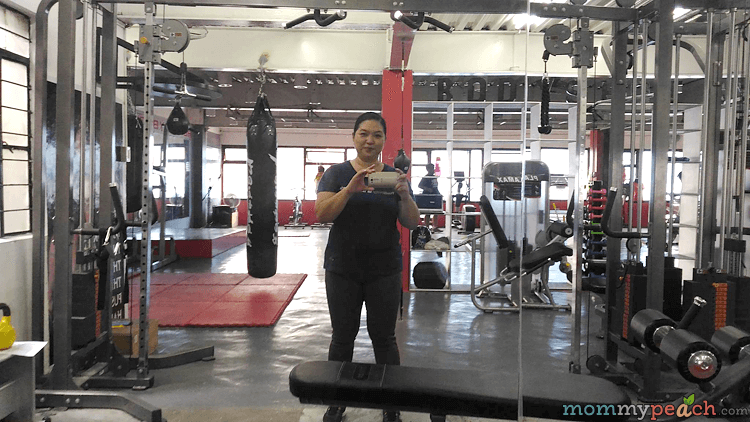 Yay me! Finally.. at last, I was able to bring myself to the gym. Last Friday was Day 1.
Earlier this year, I was one of those people whose New Year's Resolution is, as cliche as it sounds, to lose weight. Years before, I lost weight working out at home. I would do Hip Hop Abs coupled with some other exercises. But this year, slow metabolism, keeping up a household, a new baby, and a food blogging career has kept me busier.
Hindi kinaya ng powers ko to work out at home! When I see undone household chores and my laptop, I can't help but think that I should finish all those things first before working out. And so the household chores and the workload doesn't end … and the work out doesn't happen.
So I decided to enroll myself at the gym nearby… just so I make sure the work out happens. At the gym, work and household chores won't be calling me because I won't see them plus I'd get inspired by the environment and other people working out.
And so my health journey begins again the second half of the year.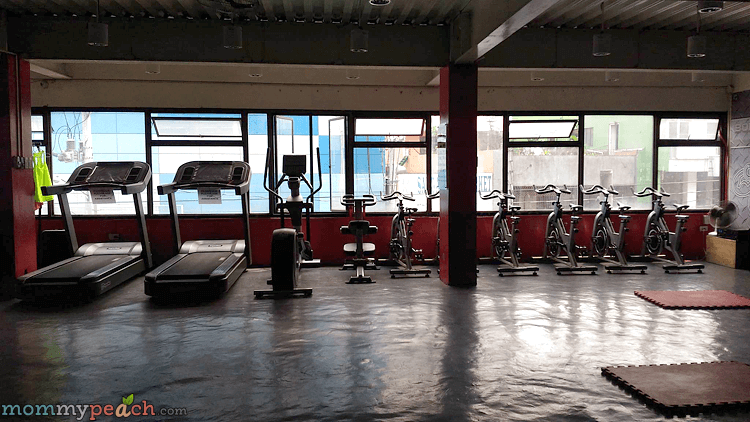 Day 1 was last friday. Saturday, some of my body parts were in pain…*sob*. Day 2 was yesterday.
Just in case you were wondering, I am going at BodyShot Gym in Sangandaan.
Kilo Off
Just in time for my renewed health journey is this Kilo Off sent over for review. At this time, I need all the help that I can get just so I can jump start my weight loss. I hope Kilo Off can help me with that.
Kilo Off is a line of all-natural weight loss drinks made in France that aids weight watchers to achieving their goal weight and staying trim the natural, fast, effective, and safe way.
Kilo Off promises the following:
Safe weight loss
Burning of fats
Loss of excess water and toxins
A flatter stomach
Curbed Food Cravings
Support in healthy weight maintenance
Kilo Off comes in three forms you can choose from:
Kilo Off Powder Drink (SRP ₱995/Box of 10)

Best taken as a treat before breakfast or exercise, the Kilo Off powder drink is a flavored powder juice meant to supplement your diet and workout, and provide a 4-in-1 action (Burn fat, curb cravings, increase metabolism, keep a flat stomach). Dissolve one pack in a glass of water, and drink after 10 seconds. This is perfect for mobile individuals with a bottle of water ready at all times—make sure you have enough to fit one glass, dissolve Kilo Off into your bottle, and drink away! What's more is it comes with a booklet with expert information about nutrition and weight loss, the recommended schedules and amounts of dosages, and even a healthy meal plan and a quiz that will help you find out what kind of eater you are so you can adjust your habits and plan your daily grub ahead.
Powder Drink Active Ingredients: 12 Active Ingredients (Green Tea and Coffee extracts to burn fat; Cherry Stalk and Orange Peel extracts to drain excess water and toxins; Pineapple and Papaya extracts to keep a flat stomach; Citrus and Apple Pectins to reduce cravings).
Kilo Off 24 Capsule (SRP ₱850/box) 
Meant to slim you down and provide a 24- hour fat- burning effect. Down 1-2 capsules before meals, and take four capsules maximum for a day when weight loss is an urgent need. Compared to the powder drink, this capsule is more focused on burning fat. Opt for this capsule form if you need to lose weight quicker.
Capsule active Ingredients: Pepper, Fennel, and Green Tea extracts to burn fat; Coriander to improve digestion.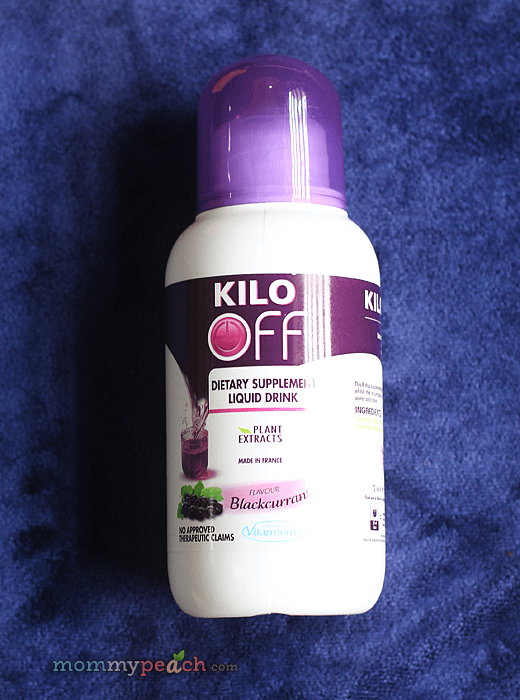 Kilo Off Liquid Drink (SRP ₱895/bottle)
A bottle cap-full is perfect to drink as is or mixed with water. A set of two drinks, one of each is to be taken before breakfast and either lunch of dinner. Each drink performs a specific set of tasks: the purple liquid, to burn fat and drain water, while the orange liquid contains fiber that aids in digestion. Drink this for a more concentrated amount of active ingredients.
Liquid Drink Active Ingredients: Orange Bottle- Rhubarb, Acacia, and Tamarind facilitate digestion and help relieve a swollen stomach; Purple Bottle- Gurana, Green Coffee, and Grape Marc help burn fat.
All Kilo Off drinks are recommended with a healthy amount of diet and exercise, so you're ensured to achieve your fitness goals.
To know more about Kilo Off, you may follow their facebook page: https://www.facebook.com/KiloOff.Ph/
Here's my before photos taken last July 15, 2016. Will keep you updated on my progress.
Starting weight is 177lbs.