It is so seldom that I get an invitation for a make-up launch and that's probably because I seldom blog about make-up. So when I got an invitation for the Detail Make Over launch I immediately said yes. Puting on make-up is something that doesn't come easily to me. I can go out with just face powder, eyeliner, and lip balm but these days I am experimenting with lipstick.
I know Detail Make Over is pretty popular with their lipsticks so I was really excited to know more about the brand.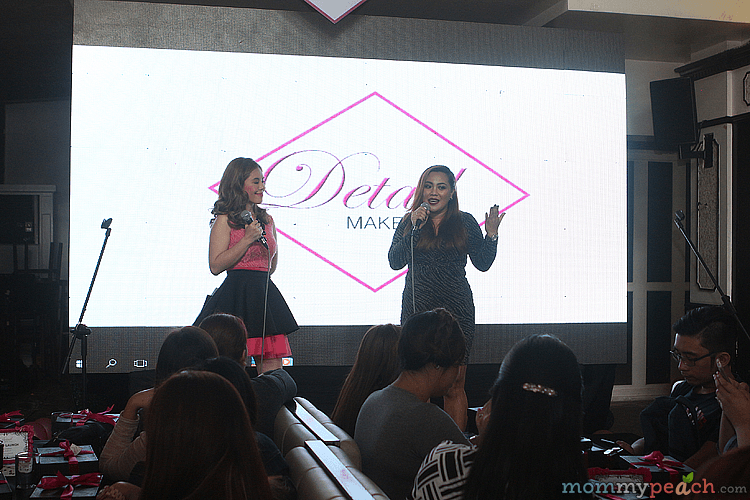 The launch was held at The Brickyard Kitchen x Bar in Quezon City and hosted by model, writer, and event blogger, Marylaine Viernes.. Manila's top beauty bloggers, vloggers and media influencers graced the event to celebrate a new player in the local cosmetics scene.
According to Detail Make Over marketing and brand manager, Monika De Veas ""Our brand is for all makeup enthusiasts, transcending all genders, who go for their dreams and who are not afraid to be themselves. It is called Detail Make Over because we believe that it's the little details that make us who we are thus we encourage everyone to embrace their flaws and emphasize their assets through make up.",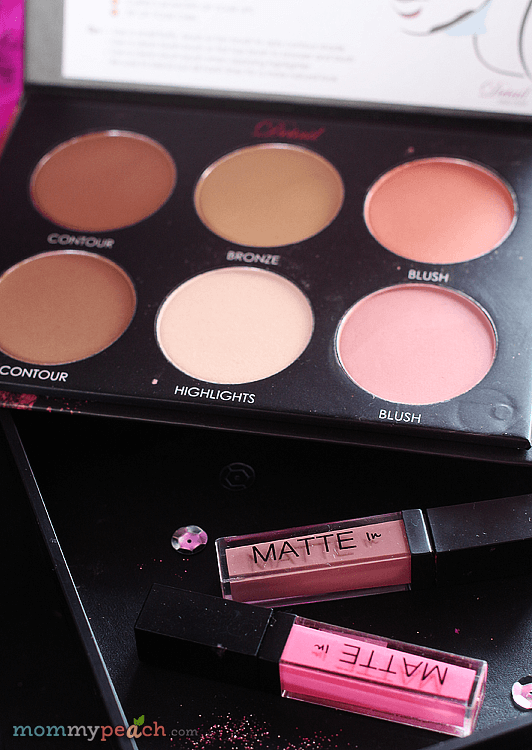 Detail Make Over is a home-grown cosmetics line that aims to provide high-quality, cruelty-free, and affordable beauty products to Filipino make up lovers. They have poured their time and efforts in coming up with a line of first-rate products every Filipino in the world can be proud. Their passion in providing their customers the best make up that represents their individuality is manifested in the products' packaging that's both modern and sophisticated.
I think mommies will love this because this is actually a make-up line that is stunning yet pocket-friendly. They really made sure that quality is never sacrificed despite its affordability.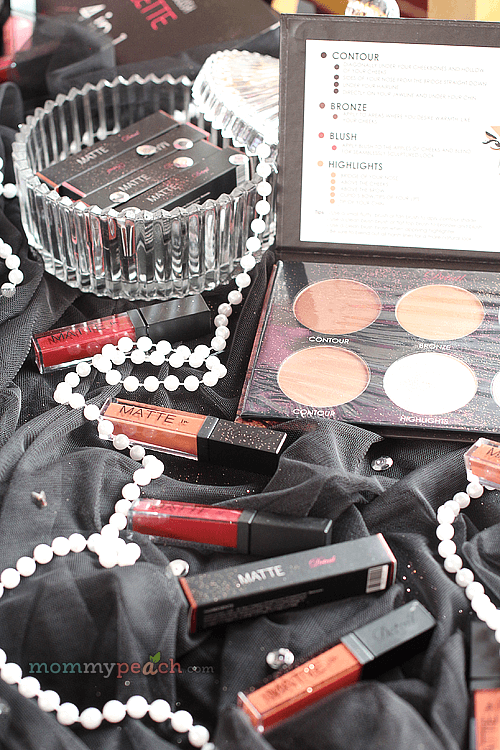 Aside from being affordable, these cosmetics are manufactured by reputable manufacturers in China and all products have passed the Philippine FDA standards.
Despite the very affordable price tags (Matte in Detail liquid lipstick, Php225, 4-in-1 Contour and Blush Effects Php499, and Make Brow brow palette Php245), customers can rest assured that their makeup are very safe to use.
Knowing that the makeup industry has changed now more than ever and that the number of makeup companies and enthusiasts has increased exponentially in the past couple of years, Detail Make Over wants to set itself apart from brands that are targeted only towards females by breaking the stereotype that make up is just for women and that beauty is expensive. For them, beauty is genderless and that makeup is a powerful tool for boosting confidence. They simply want to debunk the idea that makeup is just for one gender or one type of person which is evident in their neutral black packaging and not the usual girly pink packaging we see on cosmetics today.
The brand may be a new player in the game but we have more to look forward to from this brand as they are slowly expanding their line of products from eyeshadows to makeup removers.
Detail Make Over is currently available in 20 Cosmetix Unlimited kiosks in Alimall, Fishermall, Farmers, Starmall EDSA, Starmall Bulacan, Starmall Las Piñas, Eastwood Cybermall, Good Earth Plaza, Victory Caloocan, Victory Antipolo, Riverbanks Mall, Nova Mall, Marquee Mall, Robinsons Novaliches, Robinsons Otis, Robinsons Los Baños, Robinsons Lipa, Robinsons Cainta, Robinsons Starmills Pampanga, and Robinsons Place Gen. Trias Cavite
Detail Make Over cosmetics is for anyone who wants to express their individuality and creativity through affordable make up with high-quality shades, formula, and packaging.