When it comes to choosing products for Twinkle, I make sure I am really careful. Babies skin are sensitive. It's easily irritated by chemicals. However as mommies, in choosing the best products for our babies, we also have to keep in mind that whatever it is that we would choose, it has to fit the family budget.
We need to make not only the best choice but also a practical one. Smart Steps sent a package of their products for me to try. If you haven't heard of it, it is brand of budget-friendly laundry detergents and cleanser specially made for babies.
Here's the product line-up.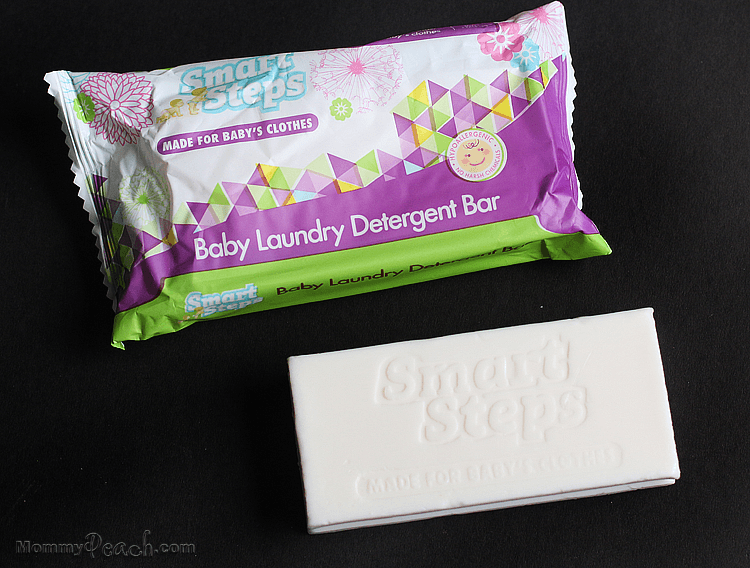 Smart Steps presents the latest addition to its line of products: the Laundry Detergent Bar. It doesn't have harsh chemicals which can cause skin irritation and dryness to your baby's skin. But it's tough on stains on baby's clothes such as milk, baby food, and poop stains. It has a mild powdery scent that won't irritate your baby and costs only ₱24.00.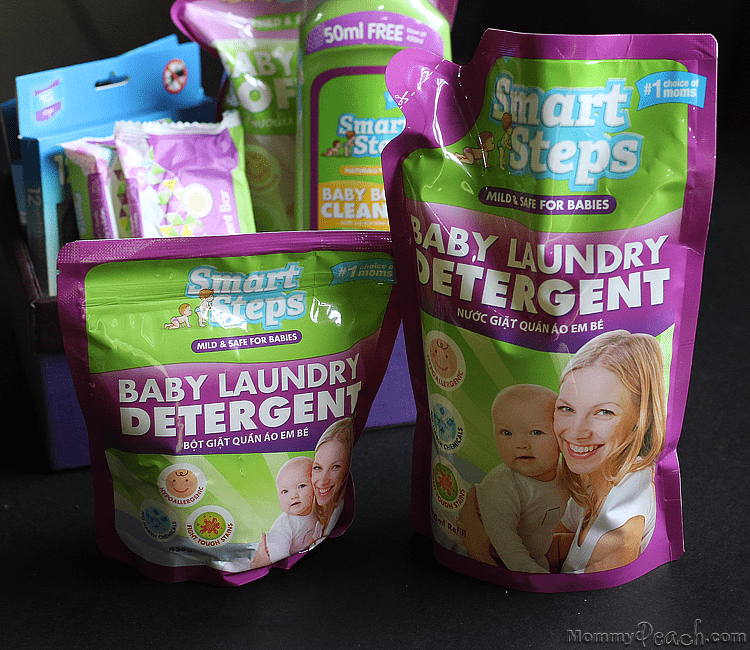 Smart Steps also has a Powder and Liquid Detergent which you can use to handwash or soak your baby's clothes. It's hypoallergenic and contains no phosphates, dyes, or optical brighteners which are usually found in regular detergents.
The Smart Steps Fabric Softener recovers the natural softness in baby clothes without the heavy dyes.
For cleaning baby's items such as bottles or nipples, the Smart Steps Baby Bottle Cleanser is highly recommended. It is made of plant-based ingredients that can strip off grease with its Easy-Rinse Formula.
The Smart Steps Stages Anti-Mossquito Patch protects your baby against mosquitoes without putting on lotions and creams which may contain ingredients that can irritate them.
A smart mom knows there are products that won't break the bank but still keep their baby healthy and protected. Smart Steps gives your baby the best care and protection even on a budget.
To know more about Smart Steps, visit : https://www.facebook.com/MommySmartSteps/