When I was single, shopping was one of the things I enjoyed most. I loved shopping for nice clothes, for trinkets, books, shoes and other things that aren't really necessary but which I think are quite cute. When I became a mom, shopping is still one of the things that I enjoyed most. But this time, I enjoy shopping for my kids!
When it comes to baby needs, I enjoy shopping at Baby Company!
Baby Company is a one-stop-shop for new and old moms alike. They provide easy and convenient shopping for quality newborn and infant's needs at reasonable prices. They carry all the product that you will need for your baby — from nursing,  feeding and weaning essentials, clothes, toys, diapers and toiletries,  to furniture and carriers even educational media for the enhancement of the baby's mental development.
I was there the other day shopping for Twinkle's diaper when I found out that they are actually ON SALE! Almost every item are on sale and discount is up to 50% off! Like the baby carrier above.
It's better if you're a Mom Card holder, because there are also discounts that are exclusive for it. Like the Tiny Buds items above where in you'll get 20% discount just because you have a Mom Card.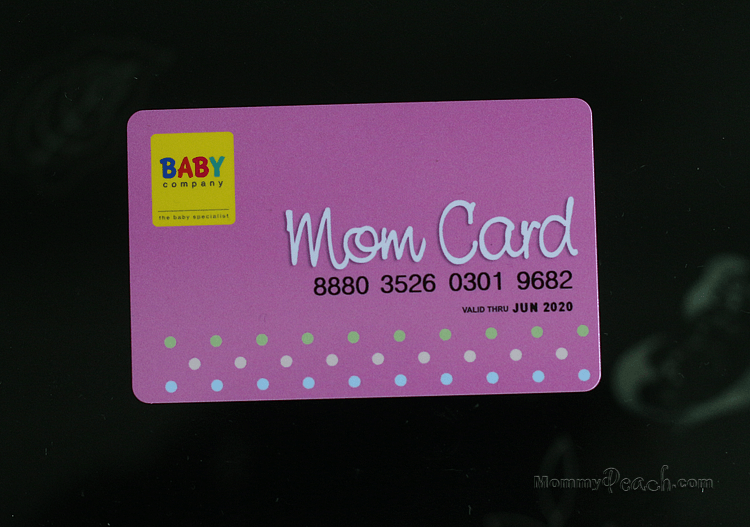 This is the Mom Card  and it is  every mom's must-have card at Baby Company. It's like a rewards card for moms that gives you 1 point for every ₱100. 1 point is equal to ₱1 redemption value.
Aside from the rewards and discounts, you may also earn free gifts every time you shop at Baby Company.
I enjoyed shopping! The staff were friendly and helpful. I made sure I spent ₱3,500 because I wanted to get the free Zoobie Chair for Twinkle!
Check out my shopping haul…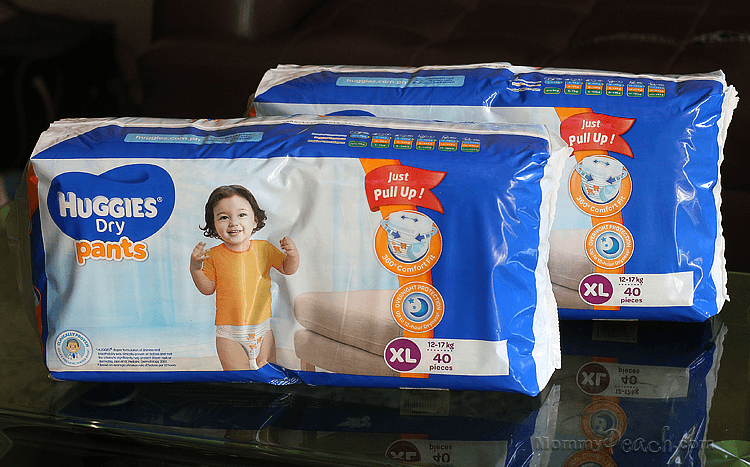 Huggies Dry Pants have a Mom Card exclusive discount of ₱100, if you buy two.
At syempre, pag may diapers, may baby wipes din. Giggle Baby Wipes has a discount of ₱20.50 if you buy two.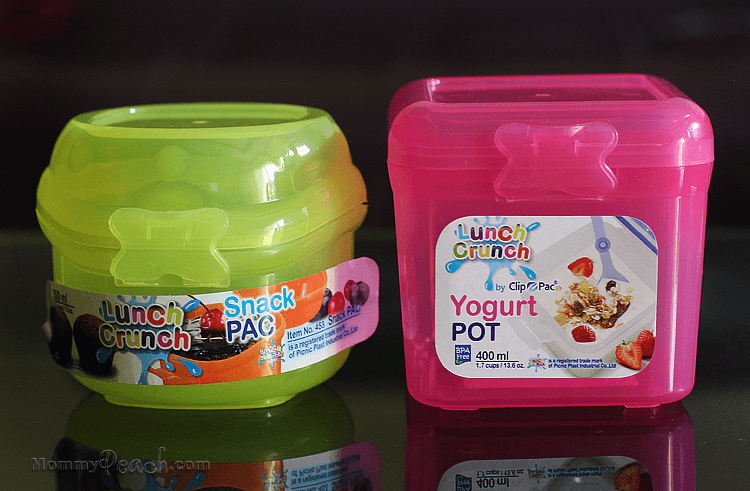 I bought these snack containers for Ykaie. We'll be having Summer outings and this will definitely provide convenient snacking during travel and swimming.
I got 30% discount for these Nuby Snack Keeper for Twinkle.
No discount for the Safety 1st Thermometer but there's 20% discount for Sanosan. My cousin uses Sanosan for her baby and she's celebrating her birthday soon… Yay! may gift na ko for her.
Twinkle will be using a potty trainer soon, so I also got one.
We also have a new Baby Bag in elephant orange… ang cute!
and because there's a FREE Zoobie Chair for every ₱3,500 single-receipt purchase, I got one for Twinkle! Ykaie chose the pig design because it's pink…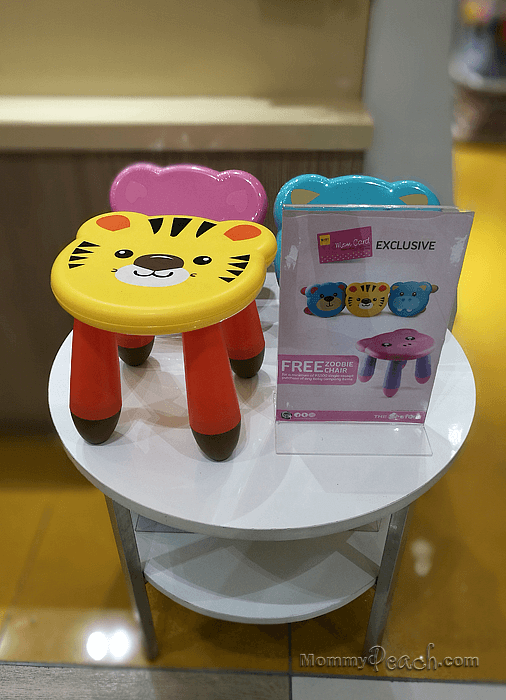 But there are other designs available like tiger, bear, and hippo. The hippo is cute too!
I know you mommies don't wanna miss this and I know you want the Zoobie Chair for your babies too! So shopping na at any Baby Company store. (the stand alone store ha, not the one in Hypermarkets).
Discount is offered on all item categories and it is up to 50% off. The sale is up to April 2, 2017 only. Remember, the FREE Zoobie Chair is a Mom Card exclusive offer and you have to have a ₱3,500 single-receipt purchase.
To know more about the All Things Baby Sale or to be updated, follow www.babycompany.com.ph,  Baby Company PH Facebook Page and Baby Company on Twitter, and Baby Company on Instagram.