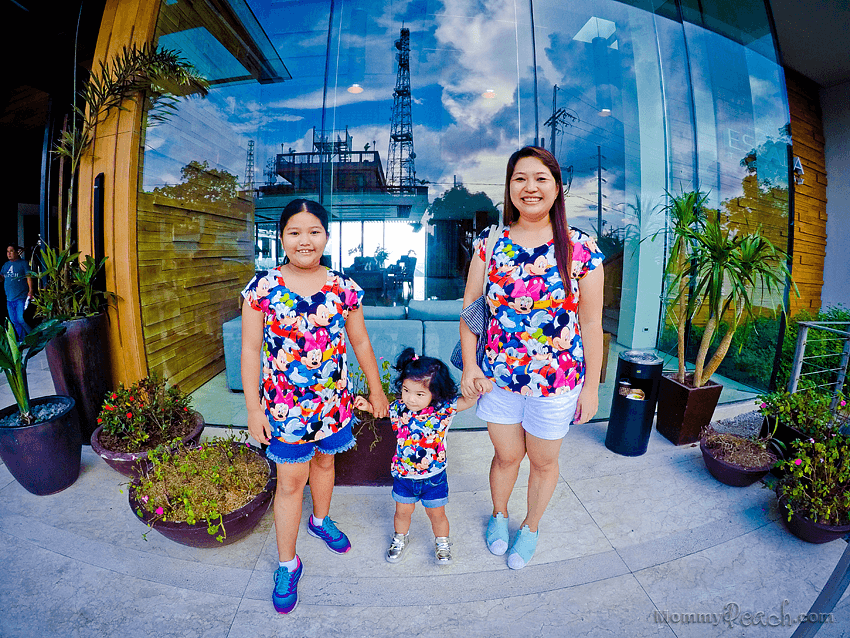 The second leg of our Summer Escapade this year happened the first week of May and our first stop is Escala Tagaytay! Sis has her eyes set out on this hotel ever since she heard about its infinity pool. Alam nyo naman kung gaano ka-addict ito sa infinity pool. So when the window of opportunity for lakwatsa opened its doors, sis made a reservation.
And here I am… wearing matchy-matchy Disney shirt with the kids…
We left Caloocan at around 12pm. Yes, it was late because we waited until peanutbutter♥ got home from work. We arrived at Escala around 3pm and at that time both kids and adult were excited to go swimming.
Especially when we saw the swimming pool. The front desk warned us, though, that it doesn't have a heater.
Our Room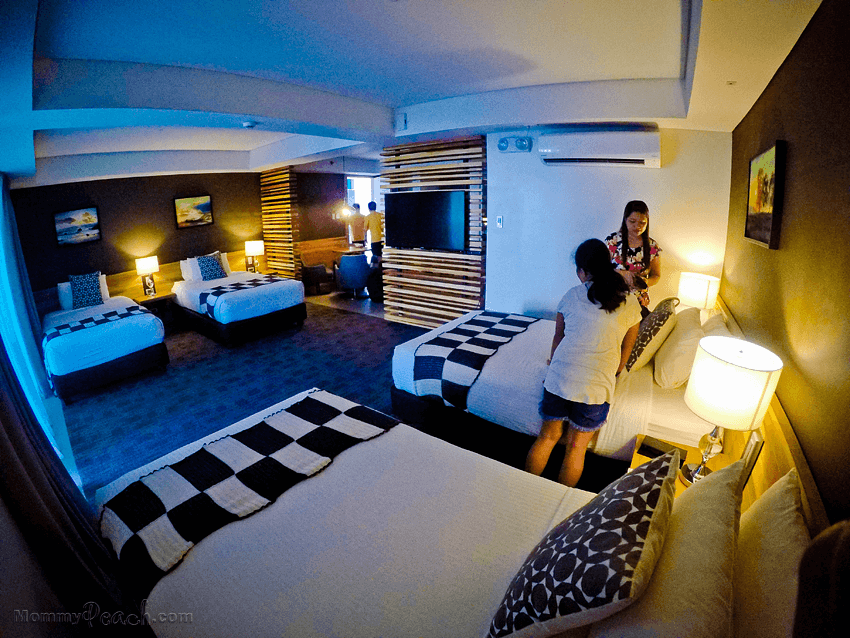 We got the Family Room which is good for six adults and two kids (sharing beds with parents). It has fours single beds and they set up two mattresses for the other two adults. The rate that we got at the time is ₱10,300 for one night.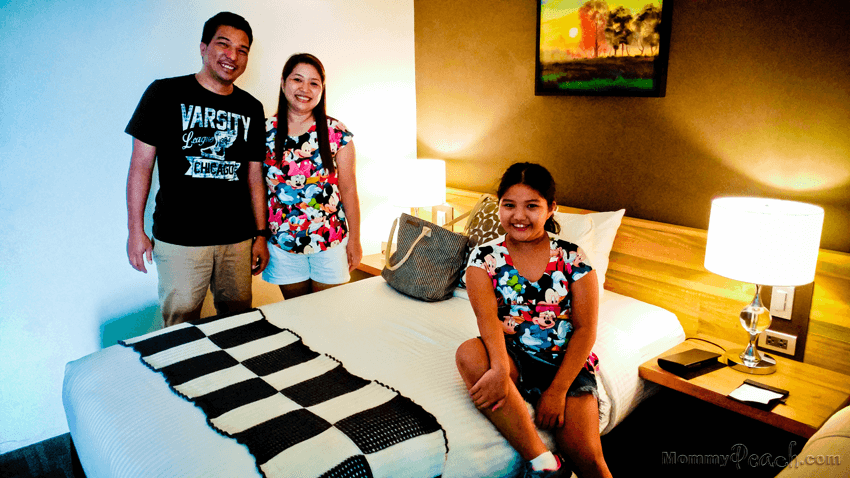 The Family Room is 70 sq.m big and has a private balcony with a view of Taal Lake.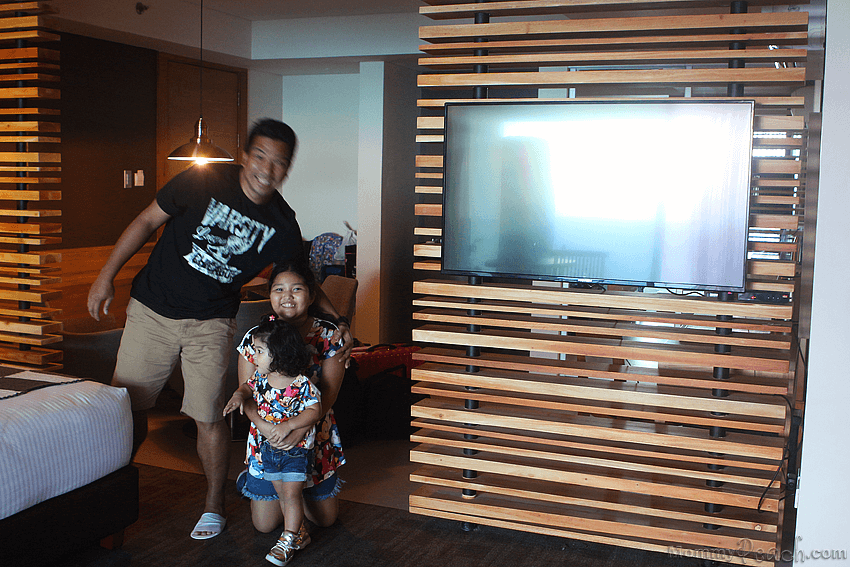 This is the shower. It is separate from the toilet.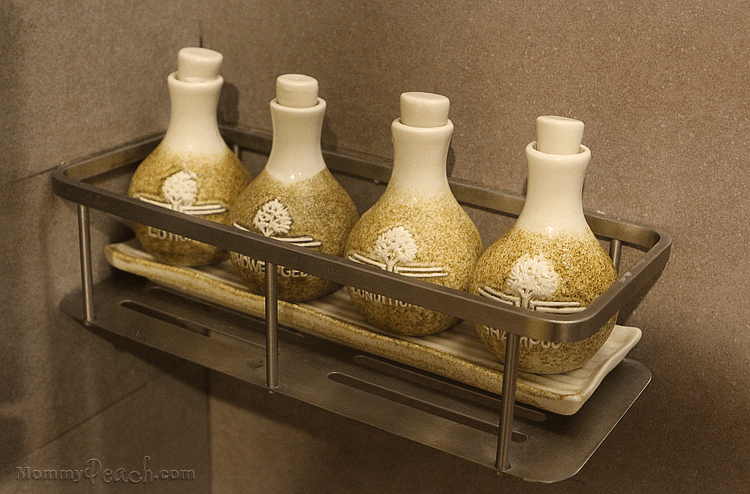 I like the bathroom amenities. It's different from the usual that's in small plastic containers. Theirs are in earthenwares.
Toothbrush, shower cap, vanity kit, shaving kit, bath soap
Swimming Time
After getting settled in the room, swimming time na, of course. We left peanutbutter♥ to catch up on sleep 'cause he drove to Tagaytay straight from work.
Weeee, so happy I lost weight since our Camp Netanya trip more than a month ago! (Will tell you more about how I did it, after 1 more month. I am on a three month journey)
This trip's floaters are Pink Flamingos!!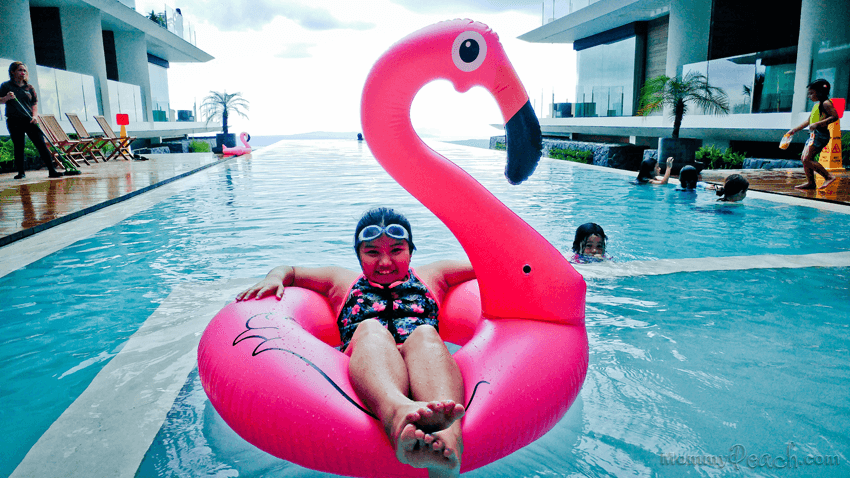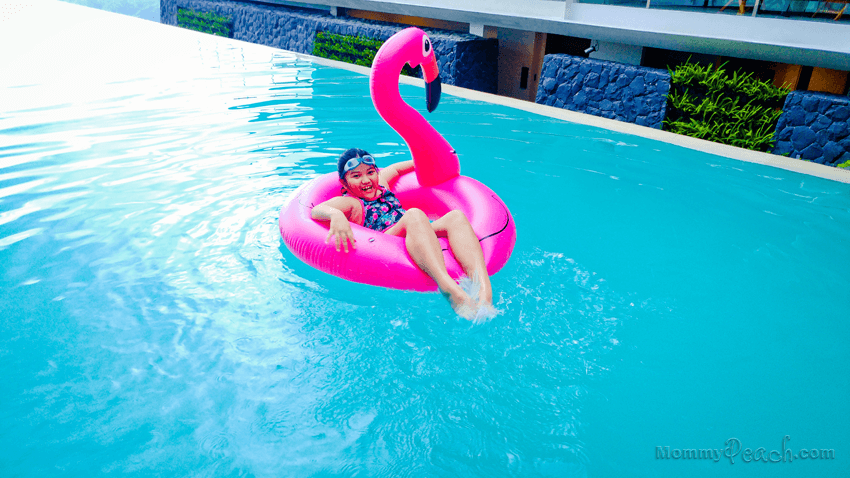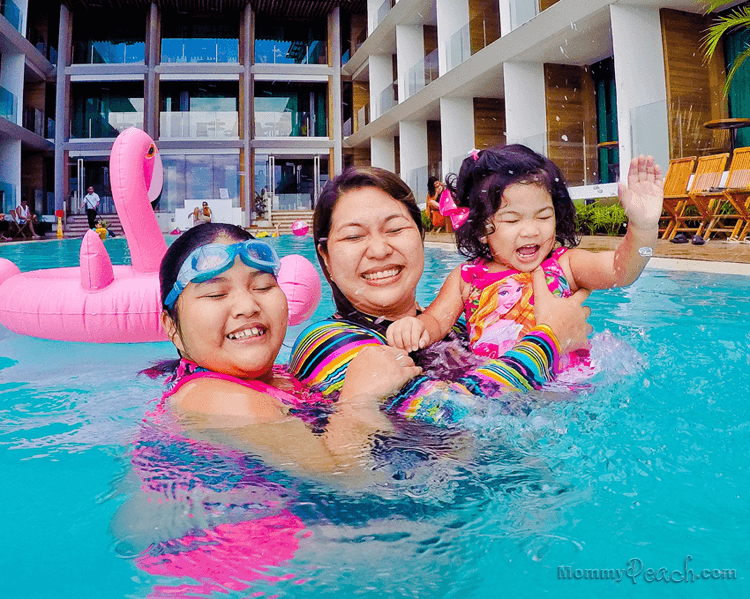 pikit kung pikit! LOL!
Hello, Taal Lake!
This is what the infinity pool looks like from behind…..
And this is what the infinity pool looks like at night…. It looks like the sky at night when there are a lot of stars.
We had dinner at around 7pm. We woke up peanutbutter♥ and since everybody was craving for hot Bulalo, we went out and tried Nanay Dorie's Bulalohan.
Let me leave you with our Escala and Club Balai Isabel Video:
Escala Tagaytay is located at Purok 102, Poblete Street, Barangay Maharlika West, Tagaytay (near Sky Ranch)