This is actually the third leg of our Summer Escapade 2017 and I know I'm blogging it late..LOL! (Hello?, rainy days na, bes.) It happened the first week of June and this is to celebrate Twinkle's 2nd Birthday. Since we're celebrating at Tali Beach in Batangas, we thought it would be perfect to have a mermaid-themed party for Twinkle. Besides, Ykaie has this mermaid costume she outgrew and wasn't able to use when she was two to make way for a Dora-themed party.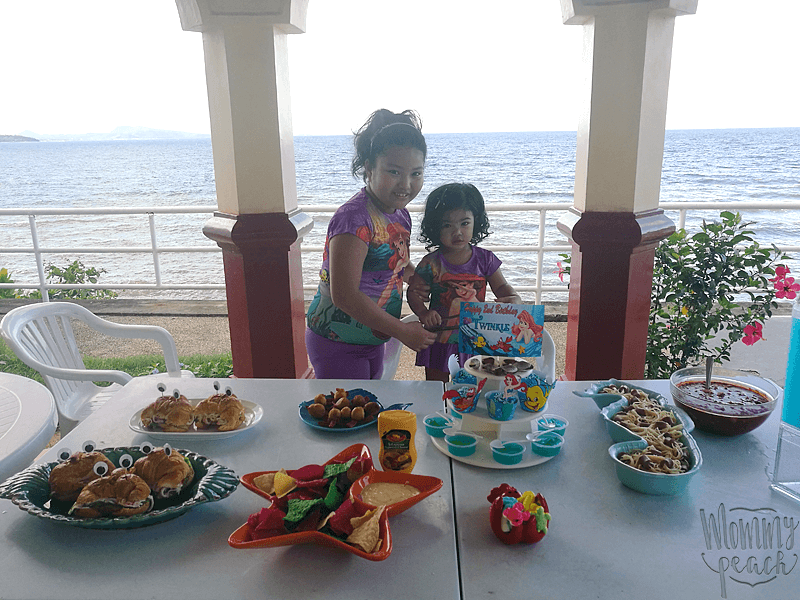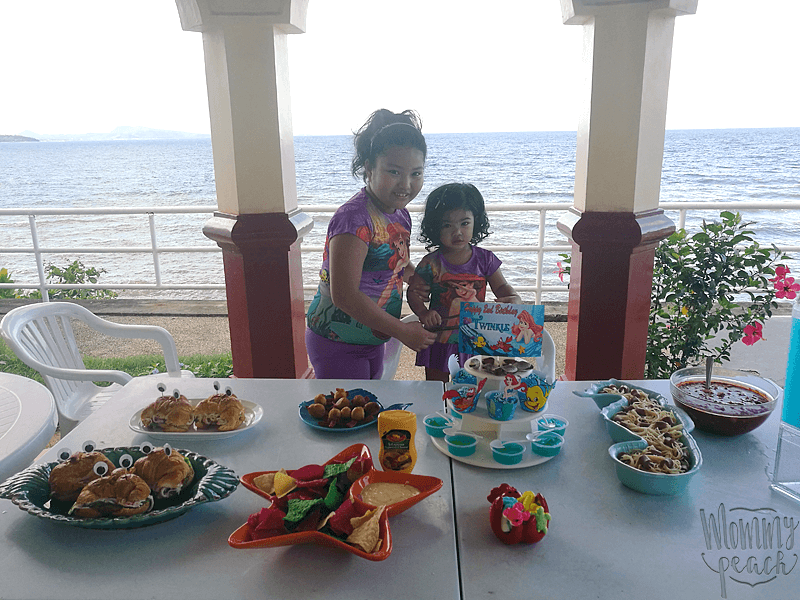 We rented a house at Tali Beach and it comes with a pool. Since it's a weekday, we were able to snag the house for ₱11,000 for an overnights stay. We were 7 adults and 2 kids but the rent is really for 9 adults and 2 kids. The house is pretty big. It comes with four air conditioned rooms with 2 beds each and 2 bathrooms. It also has a fully equipped kitchen with 2 refs. I think it's ideal for those who are on team building or large groups in general because the living room upstairs can be converted to sleeping quarters. It also has an a/c and they have provided several mattresses.
Anyhoo, Since peanutbutter♥ has work the night before, we left Caloocan at noon and arrived there at around 5pm. It was too late for Twinkle's party so we decided it would be best to have the party the next morning. Kami na lang ang nag-party-party in the pool!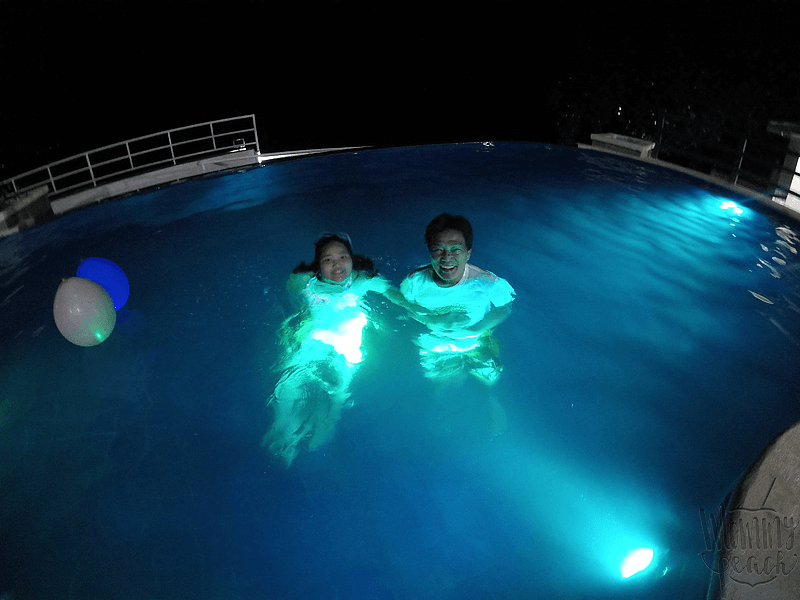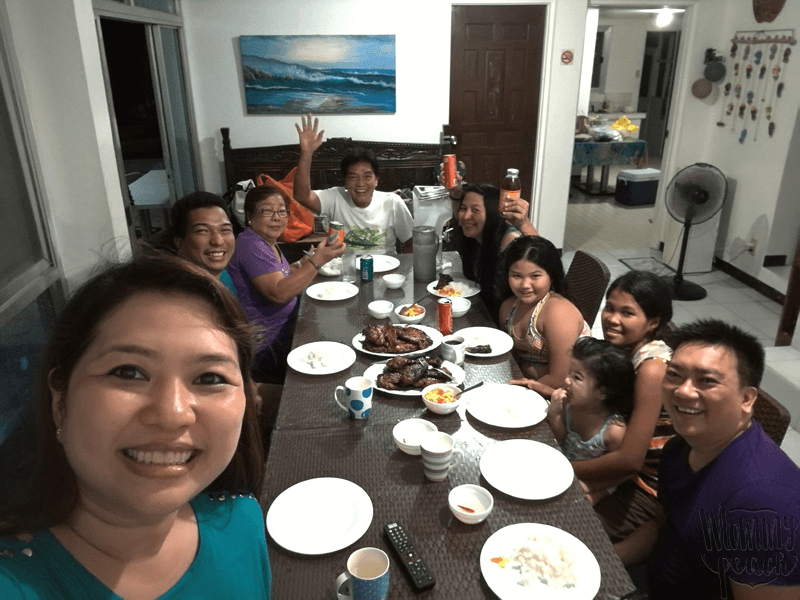 Followed by a dinner of Grilled Chicken and Grilled Liempo.
The next morning, the sisters Ykaie and Twinkle changed into their twinning little mermaid #ootds for our mini "party".
Mermaid Party Food
Here are our party food-slash-breakfast….
Belgian Chocolate Shells, Chocolate Cupcakes, and Shark-y Jell-O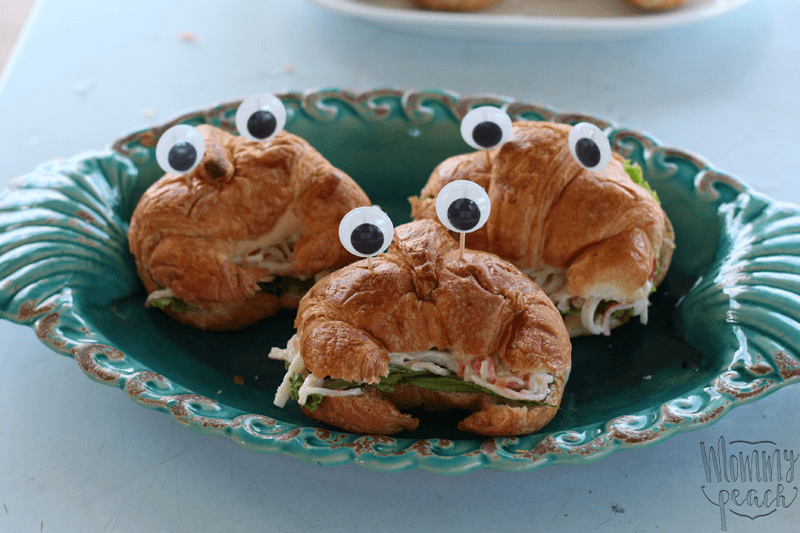 Crabby Crab Salad Sandwich (Recipe here)
Pinoy-Style Spaghetti (with Octopus pasta)
Octopus waffle-dog
Grilled Liempo Fried Rice (from our leftover grilled liempo last night)
Blue Lemonade (para ocean effect)
Chips and Dip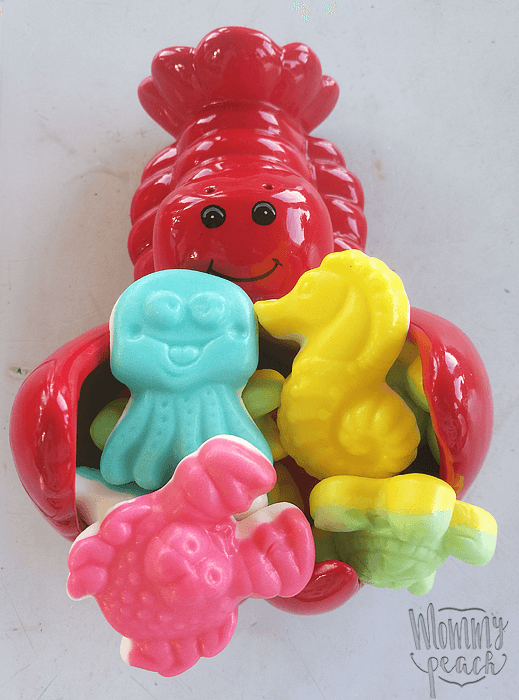 Gummy Sea Creatures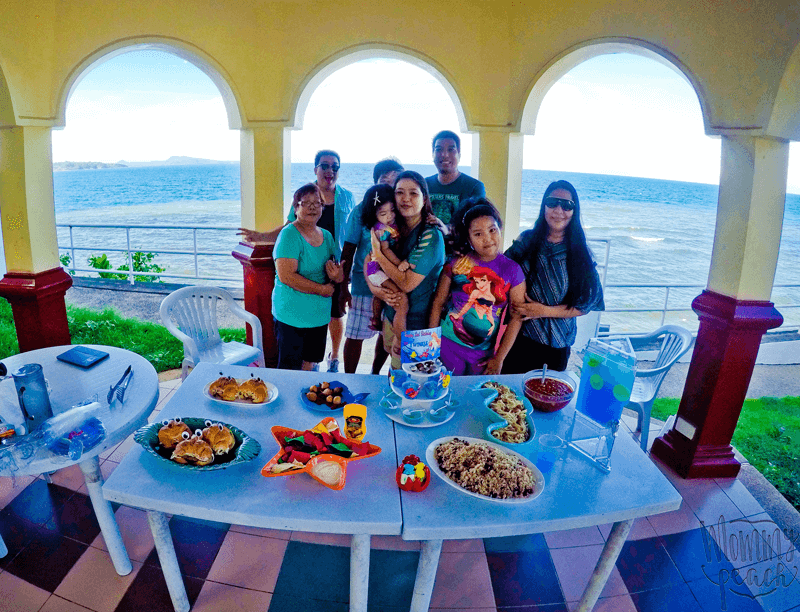 I know most of our party food are for kids. There are supposed to be four kids here but the other two weren't able to come with us… so kids at heart na lang ang nag-party.
Swimming Time
Please excuse while the little mermaid picks her nose….heehee
The place where we stayed is really nice because it's located beach front. There are lots of rooms, there's a/c, tv  and hot water.  Their swimming pool is new and the caretakers are kind and approachable.The only thing I didn't like about it is that there were a lot of bugs. I guess it's normal since there are a lot of trees around. But there were times, I saw a couple of bugs inside our room. The bed on our bedroom upstairs are also kinda old and I was really worried about bed bugs. We didn't get any bed bug bites, so I think it's just me being worried.
If you'd like to stay at this Tali Beach House where we stayed, you may contact them through their Facebook page: http://www.facebook.com/talibeachfront.
Leaving you with our short crazy video…