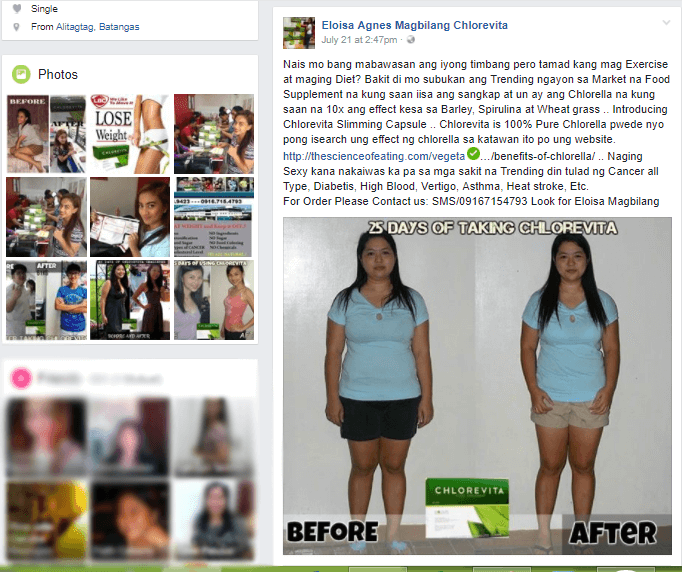 According to Eloisa Agnes Magbilang Chlorevita, as her account says so in Facebook,  Chlorevita is trending now as a weight loss supplement. And that I took Chlorevita for 25 days to lose weight.
The truth of the matter is that I haven't tried Chlorevita so I don't know how effective it is when it comes to weight loss. But I don't think I will believe someone who steals before and after photos of people who didn't use it. Then tell people he or she did.
My before and after photo above came from My C-Lium Lose More, Live More post at The Peach Kitchen in 2012.
These are the original photos..
I lost 8lbs within a month of using C-Lium Fibre and eating normally + mild exercise 3 x a week.
Eloisa Agnes Magbilang Chlorevita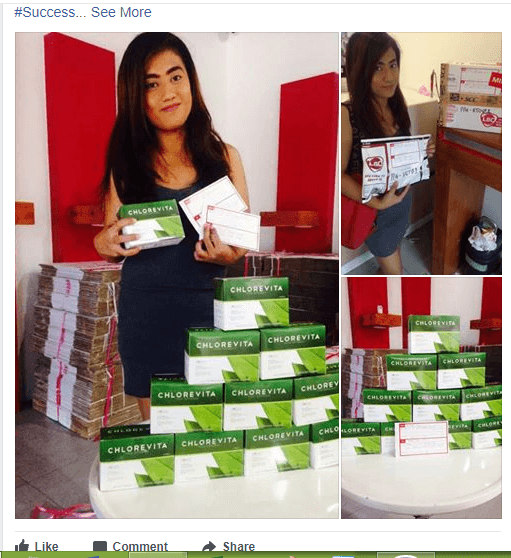 And because she used my photo, I think it is just right that I also use her photo here  in my blog.
God knows how many of those photos in her Facebook page are real and how many are stolen.
Now tell me, would you buy a weight loss product from someone who has to lie to be able to sell?
Ms. Eloisa Agnes Magbilang, Kindly remove my photo from your facebook page.
If you're looking to lose weight, let me tell you that there is no magic pill. I recently lost 40lbs in 3 months but it's because of hardwork — diet and exercise.
If you're curious how I did it, read:
UPDATE: Tinanggal na ni ate gurl yung photo ko sa Facebook Page nya. Pero akala nyo ba nag-apologize man lang? Hinde! kapal lang talaga ng fez. Malamang ang dami-dami nyang ninakaw na photo dun sa facebook page nya para lang makabenta. Oh well, don't believe everything you see.