It's already the holiday season and many are shopping for wines to pair with the sumptuous feast that's going to be on their table. To help shoppers pick the perfect wine for their holiday celebration, Landers Superstore, the fastest growing membership shopping superstore in the country, recently held a grand wine fest showcasing its wide selection of wines, cheeses, and delis.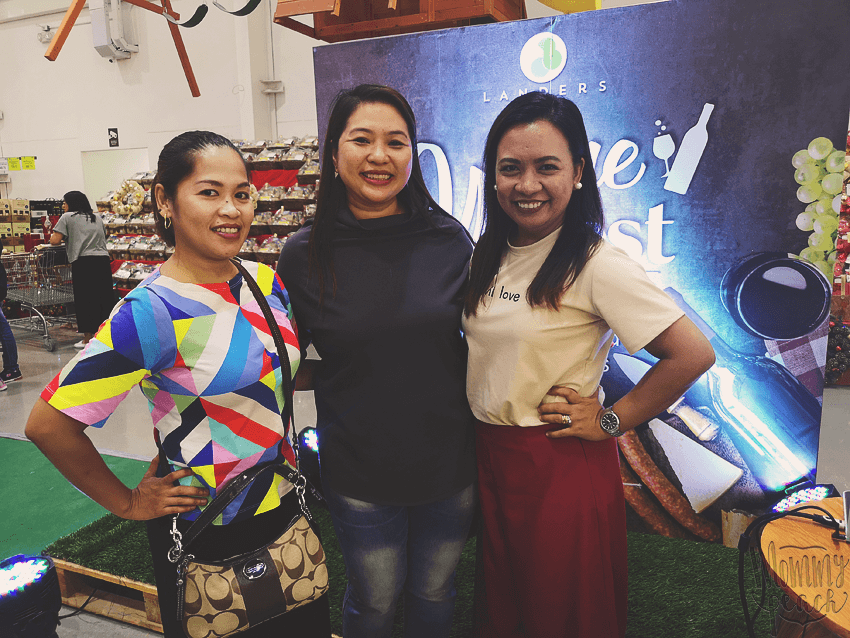 Of course, the #KumareBloggers were there to join the wine tasting and pairing.
(We missed you, Pehpot!)
Taking pride in its extensive array of world-class wines, Landers Superstore offers notable brands of red wine such as Salento Rosso Marmolle, Stella Rosa Rosso, and Amahle Shiraz. Among Landers' white wine brands are Salento Bianco Marmorele, Stella Rosa Peach, and Amahle Chenin Blanc. For an even more sumptuous celebration, also available at Landers are various kinds of cheeses and delis.
As one of the highlights of the wine fest, Landers Superstore invited wine experts Francesco De Mauri of Tenute Rubino and Jen Lorenzana of Stella Rosa to join the festivities and give tips on which wine is best paired with which cheese and deli. The series of wine tasting events was held in all four superstores in Metro Manila—Landers Balintawak, Landers Otis, Landers Alabang West, and Landers ArcoVia City.
I was able to taste the Santeresa Rosato and the Marmole Rosso but I like the Rosato much better. I don't know how to describe it but it's like a lighter version of red wine but a much bitter version of a Rosé.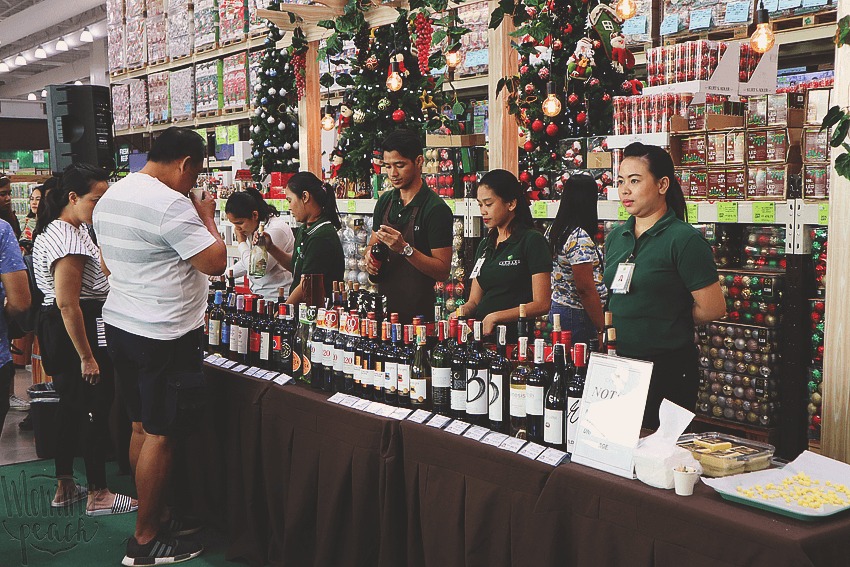 Shoppers enjoyed the wine tasting. Some of the wines are being offered at 25% off!!
Landers Superstore is best known for its wide range of imported products coming from as far as the United States, Canada, and Australia and high-quality local and exclusive brands. With an average size of 8,000 square meters per outlet, each Landers Superstore offers spacious, well-lit aisles for a hassle-free shopping experience.
Landers Superstore is also the first membership superstore in the Philippines to have a cozy coffee shop, Doppio; a comfortable diner, Landers Central; and a delectable bakery, Dough & Co. Waiting husbands and kids can also get their own pampering in Landers' very own barbershop. Plus, exclusively for members, Landers Superstore offers year-long gasoline discounts from its gasoline station, Caltex.
Shop for the perfect wine for the holidays at Landers Superstore.
Visit Landers Superstore at Landers Alabang West – Daang Hari Road, Almanza Dos, Las Piñas City; Landers ArcoVia City – 1604, 99 Eulogio Rodriguez Jr. Ave, Pasig, 1604 Metro Manila; Landers Balintawak – 1240 EDSA Balintawak, Apolonio Samson, Quezon City; Landers Otis -1890 Paz Guazon St., Paco, Manila; or Landers Cebu – 23 Minore Park, Cardinal Rosales Ave. cor. Pope John Paul II Ave., Cebu.
For more information about Landers Superstore's exclusive offerings, visit http://landers.ph/.