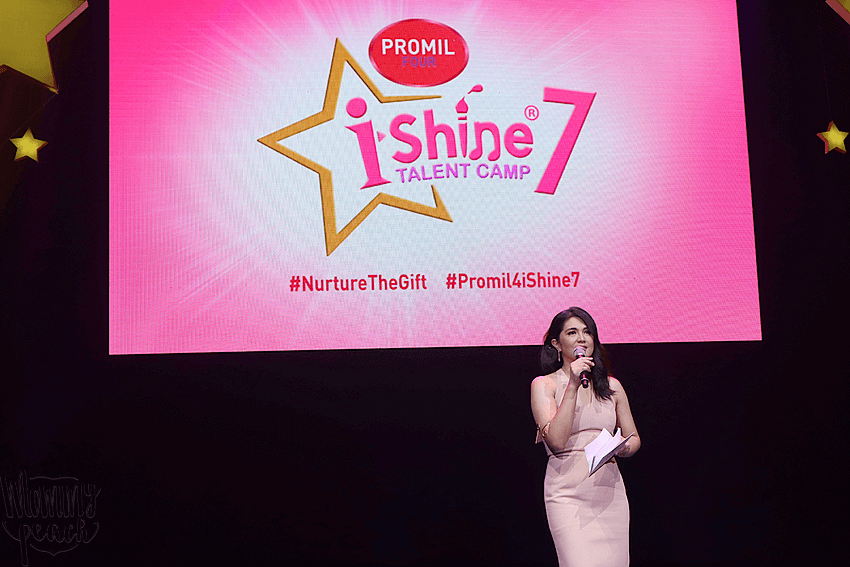 One of the highlights of my week last week was attending the Grand launch of Promil 4 iShine Talent Camp 7 at the Maybank Theatre in BGC. The launch was hosted by seasoned actress Dimples Romana, who has been hosting the i-Shine Talent Camp ever since its beginning.
You might ask what is Promil 4 iShine Talent Camp 7 ?
Well, it's a summer talent development program in partnership with experts to help kids 6-11 years old become their very best.
As Promil Four stays true to its mission of nurturing the gift, the next generation of awe-inspiring kids will be guided to reach their full potential in the fields of performing and visual arts through mental, physical and social stimulation workshops.
This year, there will be four locations for the talent camp: Metro Manila, Batangas, Cebu, and Davao
The launch started with a talk by Dra. Leticia Penano-Ho, the President of the Philippine Center for Gifted Education. Dra. Ho talked about the importance of documenting the child's journey to further help them develop their skills.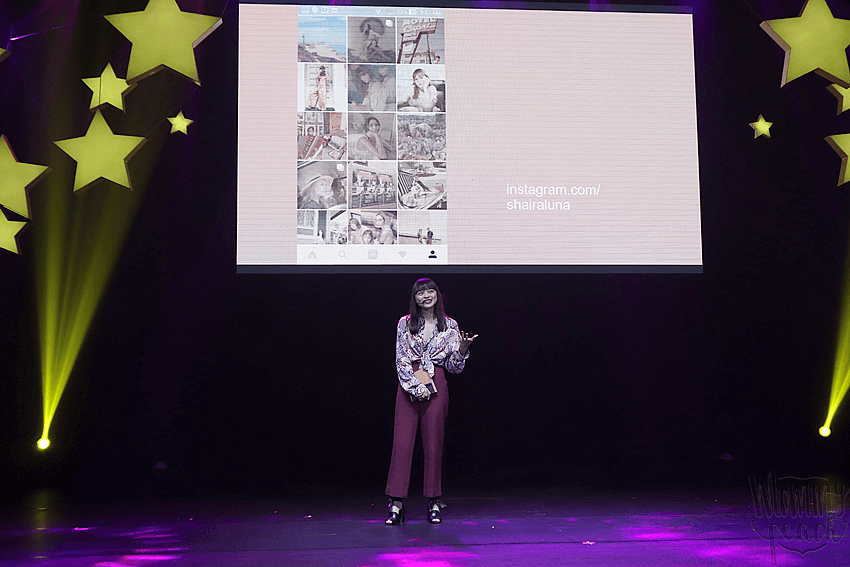 It was followed by self-taught freelance photographer and "Promil kid" Shaira Luna who shared some photography tips during her Creative Documenting & Scrapbook Making Workshop. She also shared how her mom documented everything that happened in her life through photos, cut-out magazines, and even things they used like key cards and tickets. It was amazing!
Then we were introduced to the six mentors for this year's talent camp…
If you're looking into enrolling your child to Promil 4 iShine Talent Camp 7, you maybe wondering what's in store for them in each camp. Well, here are a few details about each camp, who's heading what camp, where it's gonna be held, how long it's gonna be, and how much it's gonna cost.
Theatre Camp
Stage veteran Audie Gemora heads the Theatre Camp. Let your child learn the value of versatility in as he/she immerses himself/herself in acting on-stage.
WHERE:  TRUMPETS PLAYSHOP inPARC FOUNDATION, SAN JUAN, MANILA
WHEN: MAY 2-8 | SAN JUAN
9:30AM – 11:30AM
2:00PM – 4:00PM
RATE: ₱6,500
Ballet Camp
Lisa Macuja-Elizalde guides the Ballet Camp. Your child will learn the value of discipline while demonstrating steps and gestures that express emotions.
WHERE: BALLET MANILA  FISHER MALL, QUEZON CITY
WHEN: APR 22-26 | QUEZON CITY
10AM – 12NN, 2PM – 4PM
              MAY 2-8 | QUEZON CITY 
10AM – 12NN, 2PM – 4PM
RATE: ₱5,000
Music Camp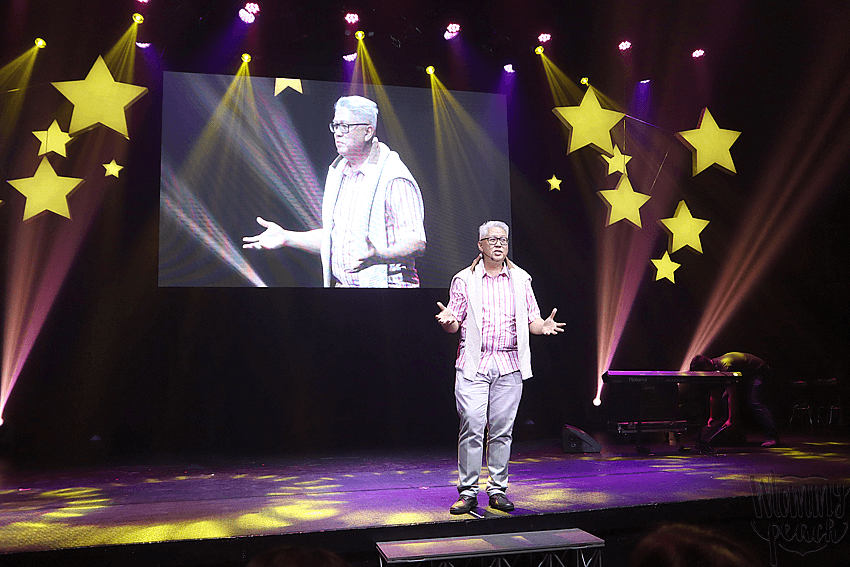 Maestro Ryan Cayabyab returns as the camp master for the Music Camp. If your child has an interest in music, let him/her join the Music Camp as he/she will learn new songs, explore instruments, and understand the value of harmony.
WHERE: THE MUSIC SCHOOL OF RYAN CAYABYAB  ROBINSON'S GALLERIA
WHEN: APR 8-12 | QUEZON CITY 
10:00AM – 12:00AM
1:00PM – 3:00PM
RATE: ₱7,000
Art Camp
Teachers Robert Alejandro and Kara Escay from Papemelroti will coach the Art Camp. Your child will learn the techniques for drawing, painting, and crafting while creatively bringing to life their imagination.
WHEN & WHERE: APR 22-26 | 8 ROCKWELL, MAKATI
9:30AM – 12NN, 1:00-3:30PM
                                   MAY 2-8 | PAPEMELROTI, QC
9:30AM – 12NN, 1:00-3:30PM
RATE: ₱5,000
I was actually able to experience learning to draw easily during the program ha. Imagine from iShine, I was able to draw this little girl and her pet!
Dance Camp
Teacher Georcelle Dapat-Sy of the G-Force Dance School leads the Dance Camp. Your child will learn the value of unity by coordinating and collaborating with other kids and their dance teachers.
WHEN & WHERE: APR 22 -27 | G-FORCE QC
6-8 Y/O JUNIOR CLASS: 4:30 PM – 6:00 PM
9-11 Y/O SENIOR CLASS: 4:30 PM – 6:00 PM
9-11 Y/O SENIOR CLASS: 6:00 PM – 7:30PM
APR 29 – MAY 4 | G-FORCE ALABANG
6-8 Y/O JUNIOR CLASS: 4:30 PM – 6:00 PM
9-11 Y/O SENIOR CLASS: 4:30 PM – 6:00 PM
9-11 Y/O SENIOR CLASS: 6:00 PM – 7:30PM
RATE: ₱ 8,500.00
EARLY BIRD: ₱ 7500.00
*VALID UNTIL 1 WEEK BEFORE YOUR CLASS SCHEDULE"
Promil's philosophy is to instill the importance of not only proper nutrition, but also proper parenting and guidance to fully support a child's proper growth and mental development. This is in line with the brand's advocacy of actively involving parents in helping nurture the gift of their child.
Know more about i-Shine and reserve a camp slot for your child now! Visit www.promilnurturethegift.com.ph/ for more details.