We love Messy Bessy home and personal care products because everything is natural, biodegradable, non-toxic.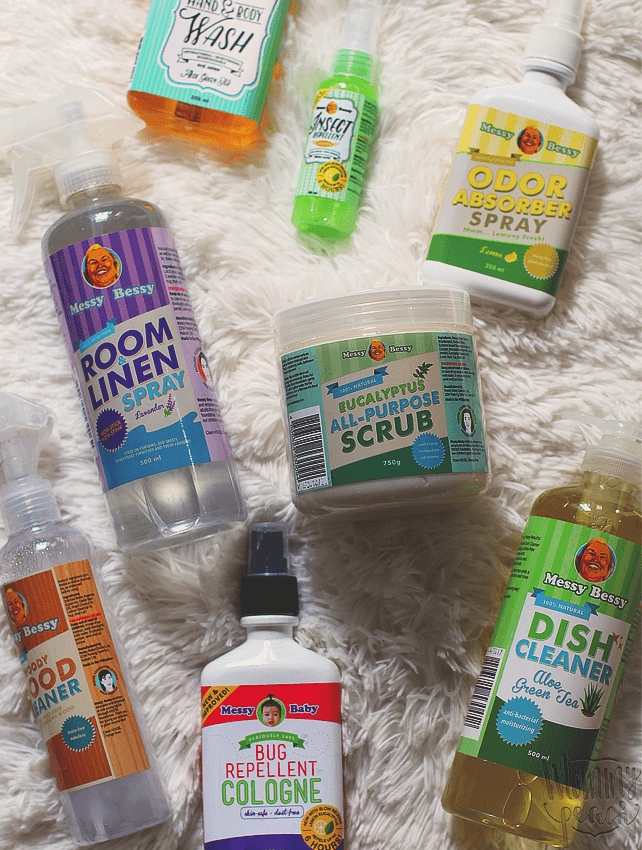 The market is saturated with lots of home and personal products and sometimes tayong mommies, naloloka na sa kakaisip which ones to choose or which ones to trust. One line of products that we love using here at home is Messy Bessy.
We love the Odor Absorber Bags which comes in packs of three for ₱275. We use it in the car and it keeps our car smelling fresh without the nakakahilong amoy of car fresheners. It lasts for about a month and then we just refresh it with the Odor Absorber Spray (below).
The Odor Absorber Spray can be sprayed onto the bags(above) or directly into the room where you want bad odors to go away. The scent is a mild combination of lemon and tea tree.
The Hand & Body Wash Aloe Green Tea is liquid soap that's free of sulfate, parabens, colorant & toxins.
The Bug Repellent Cologne doesn't just keep away bugs, it also doubles as cologne because of its refreshing smell. It is now formulated with slow release Lemon Eucalyptus that can repel insects up to 6 hours.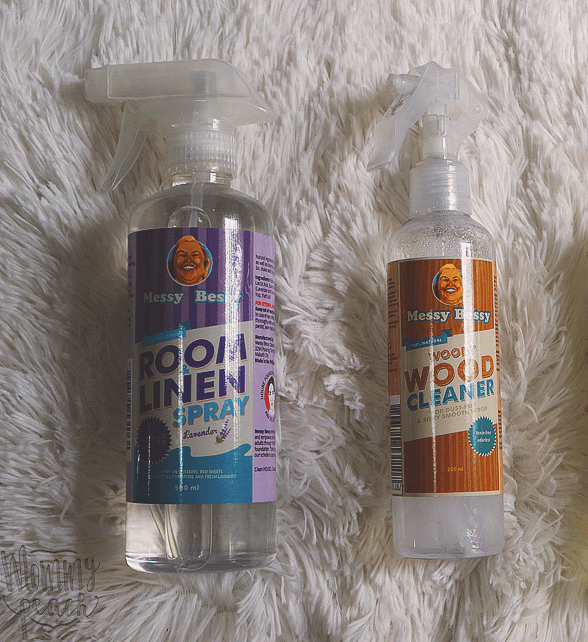 The Woody Wood Cleaner contains a special blend of oil and creams. It keeps wooden furniture dust-free, silky smooth, and looking new.
The Room and Linen Spray in Lavender keeps the room smelling fresh and relaxing. The smell doesn't last that long, though.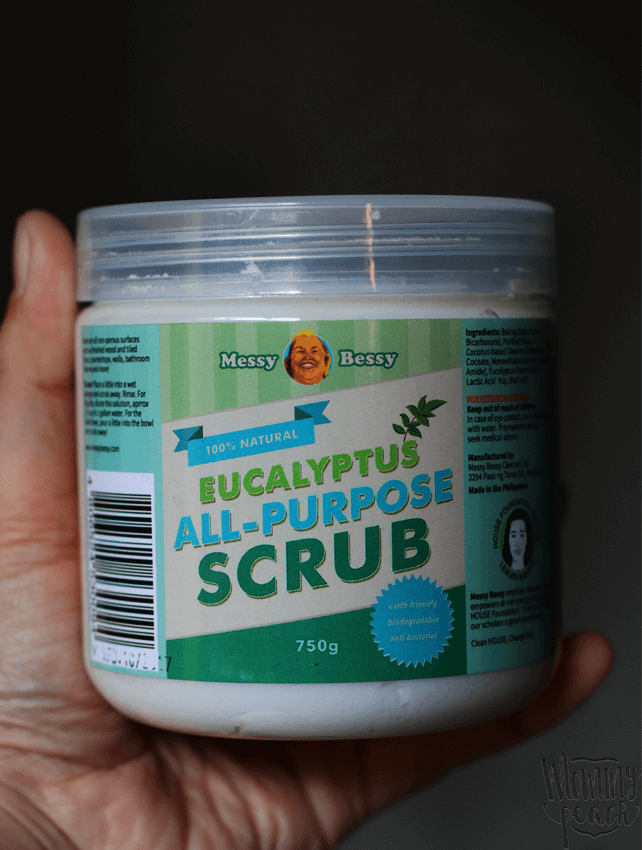 Last but not the least is the Eucalyptus All-Purpose Scrub — first of all, I love the smell of Eucalyptus — so this products smells so relaxing to me. It cleans  all non-porous surfaces such as finished wood and tiled floors, countertops, walls, bathroom fixtures and all you can think of.
Kudos to Messy Bessy for doing an incredible job of creating products that works without all the nasty chemicals we can do without.