Sketeten Minja
Sketeten Minja. That's how Twinkle pronounces Skeleton Ninja.
She really wanted to be in a ninja costume this Halloween and she's been telling us since September. So come the first week of October, we went to the mall to look for a ninja costume. We saw two kinds, the girl ninja which comes in a dress and this one. She chose this. We bought her accessories to come with the costume, of course! Like the sword, sai, and shuriken.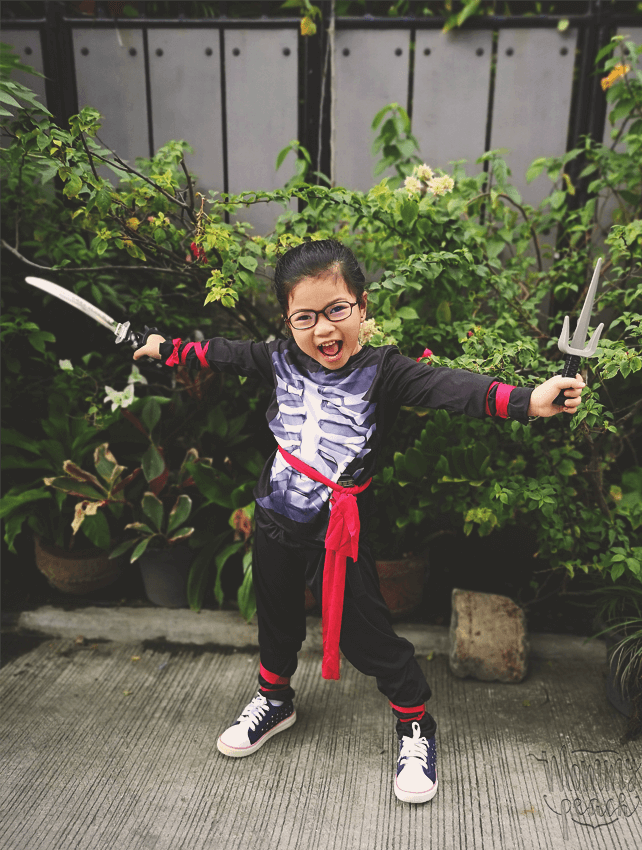 She was so happy with this costume and was excited to wear it.
We initially wanted to have a staycation-slash-Halloween but due to conflict in schedule, and busyness ng life, we decided na wag na lang.
So how did we celebrate Halloween 2019?
Angel Beats Play and Development Center Halloween Party
Syempre, unang-una na at school. Their theme is Coco but because she wanted to be a ninja.. she as as one. Last year, parents weren't allowed inside so ang balak lang namin is ihatid si Twinkle. But this year, we were invited to come in. We weren't ready, though, at naka-pambahay lang kami. But of course, we don't want to miss this… so gora kahit may butas ang damit!
Aba, whe she was introduced, she came out at kumembot-kembot in front….heehee
They went Trick or Treating around the building…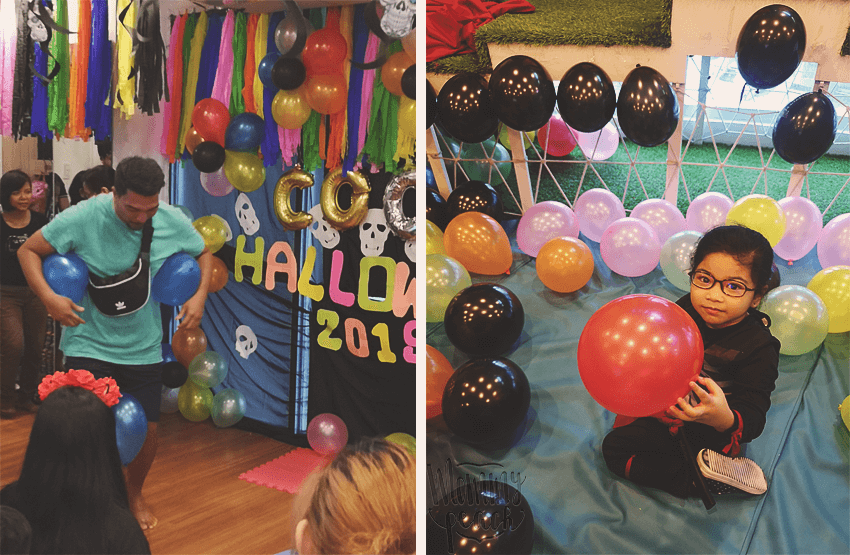 After the trick or treating, may pa-games pa…. we were able to join two parlor games…LELz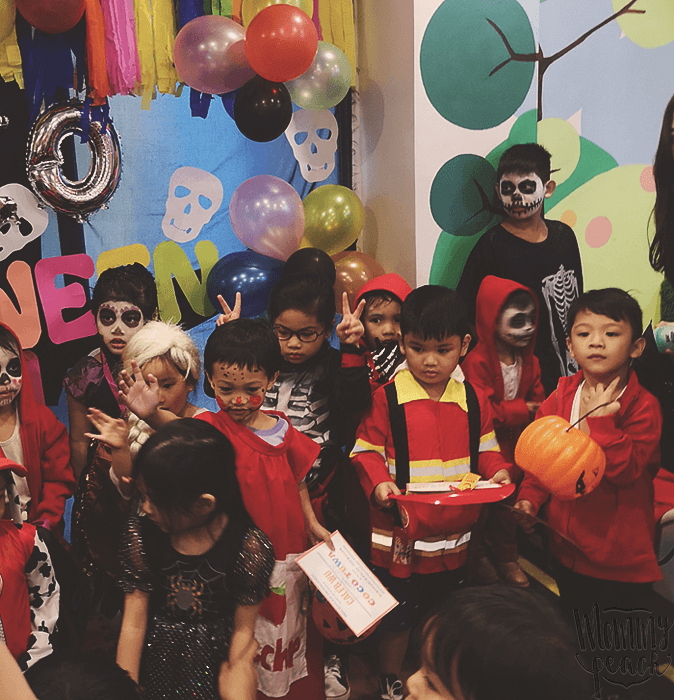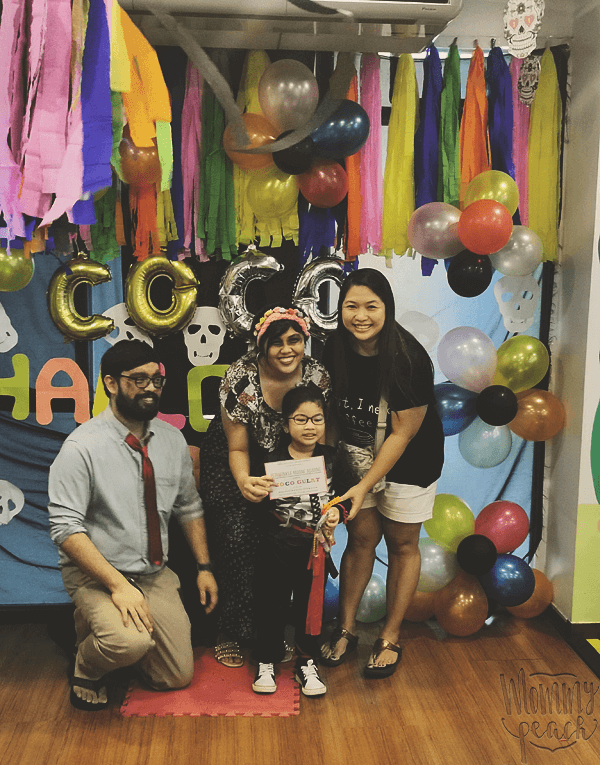 Twinkle won the COCO Gulat award…..heehee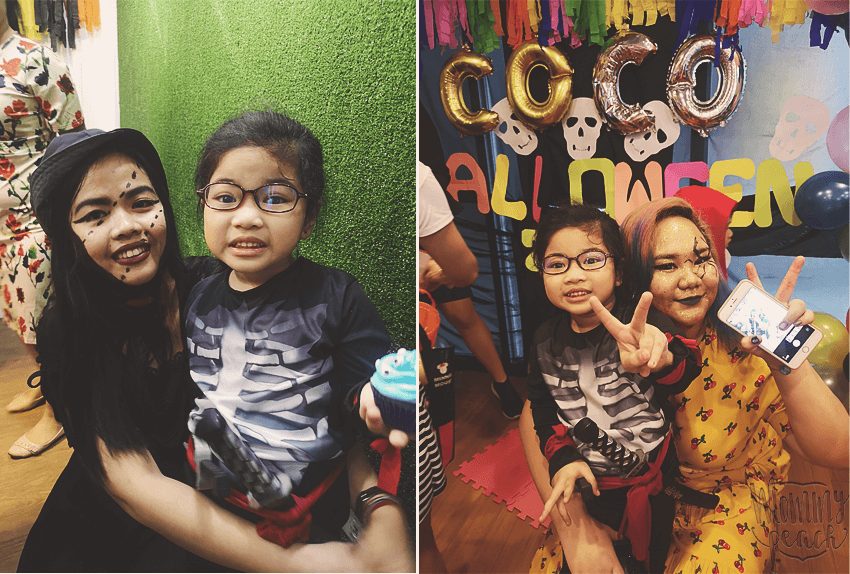 Syempre, before going home, picture muna with Teacher Jove and Teacher Ina.
Halloween at Home
October 30-31st were spent at home giving candies to kids in the neighborhood who were Trick or Treating. Full costume pa si peanutbutter♥. Ykaie naman painted her face the creepy clown.
The kids, Twinkle included, were scared. Fun scared not scared-scared ha. They often get surprised and run screaming before they can even get their candies but of course they come back later to get it laughing. Later on, they return to out house but not because of the candies but because they want to see the "scary monster" one more time…
I wasn't able to make creepy foodie creations this year but over all I think we had a great Halloween. I've got happy kids and the neighborhood kids were happy as well.
How was your Halloween? San kayo nag-Trick or Treat?