Kung Hei Fat Choi! Happy Chinese New Year!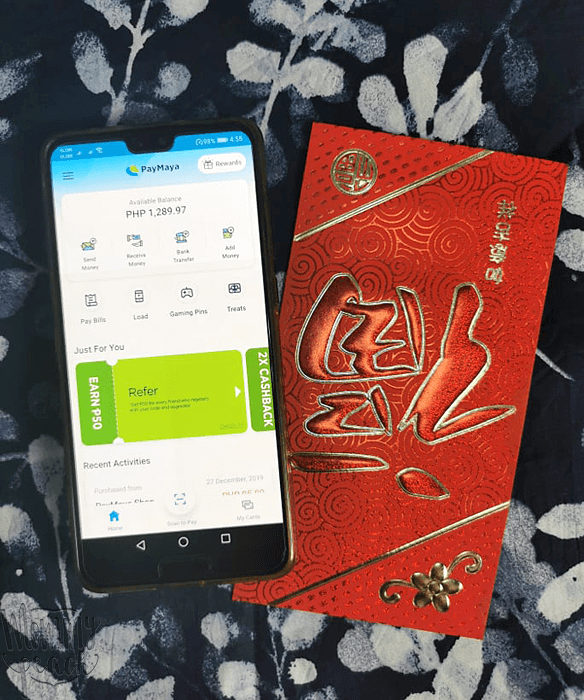 I remember that apart from Christmas, this is the time of the year when  we all get excited to receive Ang Pao. Ang Pao is that red envelope you get excited receiving because it contains crisp new money. Giving it during the Chinese New Year symbolizes good luck and is a symbol to ward off evil spirits but to my younger self, it just means I'll have money to spend to whatever it is that I want to buy.
Now that I'm the one giving the gift myself, I know I have to step up my game and level with my nieces and nephews. Since they are always on their mobile phones, I thought it would be cool to give them a Digital Ang Pao for the Chinese New Year. It would be great for me too, because I'd earn a cashback. Thank you, PayMaya!
This is a hassle-free and a more rewarding way to give Ang Pao this CNY!
HOW TO SEND YOUR DIGITAL ANG PAO
Sending it super duper easy, just open the PayMaya app and click on Send Money.  Key in the PayMaya mobile number of the recipient along with the amount for your digital ang pao and hit send.
You will receive an SMS confirming your transaction and another SMS informing you of your cashback. You can get up to P100 cashback, P10 per day. And if you send an accumulate amount of P10,000, you get an additional P100 cashback!
I bet your nieces and nephew will love it because it's more convenient and they would think it's cool, right?
What are you waiting for? If you don't have a PayMaya account yet, download it for free from the App Store and/or Google Play. Don't forget to use my code: PEACHYPAYMAYA to get P50 in your account. Visit https://www.paymaya.com/deals for more of their promos.
Basta sending money, don't pay cash. PayMaya!