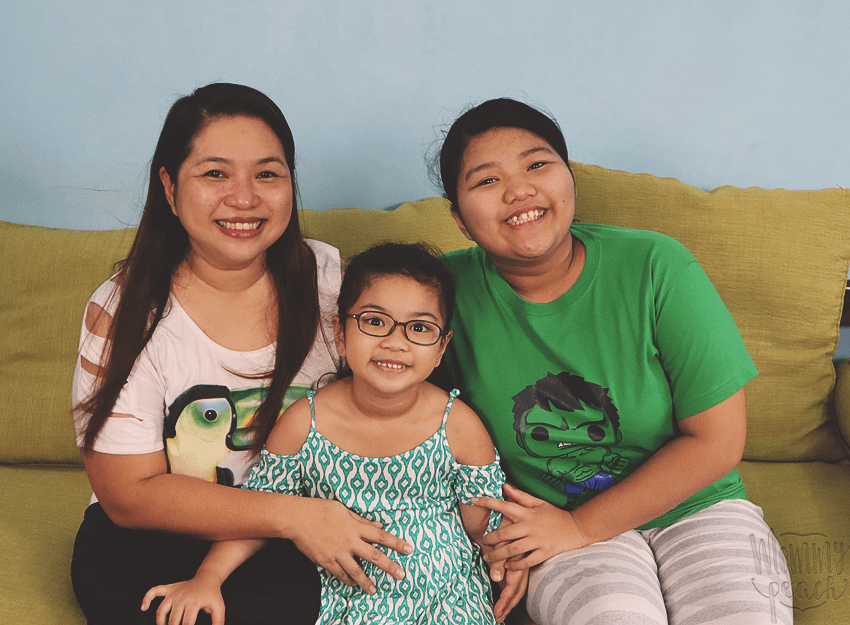 I love the rainy season! It's always bed weather… it's  cold, cozy and it's nice to curl up in your bed or in the sofa with a soft and warm blanket. But when you're a mom, the rainy season just makes you more worried. Why? Because there is humidity in the atmosphere during rainy season and it is a more favorable environment condition for mosquitoes to breed. Ibig sabihin, mas maraming mosquito, mas mataas ang threat ng Dengue. Takot ko lang ipakagat sa mosquito si Ykaie at Twinkle!
READ THIS 2020 Article: Dengue, Rainy Season May 'Burden' Philippines During COVID-19 Fight
Yes, we are in a pandemic but the threat of Dengue is still there and it is much higher during this season. This is why I make sure to keep my family protected especially now that we are all staying at home. Syempre, just like you,  I want complete protection for my loved ones so I choose products that work double time.
One of the reliable products that help me do that is Baygon Protector Multi-Insect Killer. It's perfect now that it's the rainy season because it gives protection to our household that lasts up to three weeks.
Imagine a product lasting for up to three weeks? That means – matipid, diba? Something moms like us are looking for in a product. And if it's Baygon, it only means one thing for me — it's a reliable product you can trust.
I grew up with Baygon in our household. My nanay has been using it to protect us from both flying and crawling insects for as long as I can remember and it was effective. Our home was free from pests like cockroaches, ants, and mosquitoes. So now that I am a mom myself, I am also using Baygon Protector Multi-Insect Protector to protect our home — my kids and my husband (the mosquito magnet) — from these pests, most especially from mosquitoes!
What is Baygon Multi -Insect Protector?
It's an all-purpose insect killer that's formulated to provide fast killing power against flying and crawling insects found in and around the household. It kills flies and their eggs, mosquitoes, ants, cockroaches, small flying moths, gnats, fruit flies, wasps, hornets, yellow jackets.
What I love About it:
It provides

LONGER LASTING  PROTECTION against roaches and ants for up to three weeks.

It

comes in

Double Nozzle

which means it can spray faster and has wider coverage. "Double Nozzle, Wider Coverage, Fast Spray"
How To Use It?
To Kill Flying Insects:
Close doors and windows.
Spray directly at flying insects or into the air with a sweeping motion
Do not remain in treated area. Keep room closed for 15 minutes.
To Kill Crawling Insects:
Aim nozzle directly at cockroaches and spray.
Spray continuously for about 10 seconds or until surface is wet.
Do not remain in treated area. Keep room closed for 15 minutes.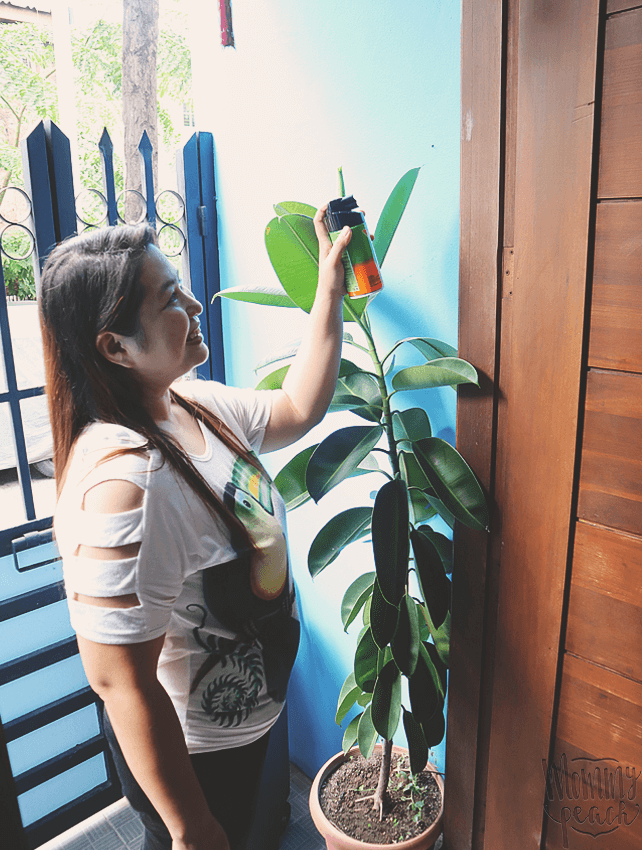 For Long Lasting Control, spray around screens, doors, and windows and other places where insects may enter the house from a distance of 0.5 meters.
In the kitchen, make sure to spray on areas that may attract insects such as around windows, sinks, and garbage cans. To kill crawling insects, spray around areas where insects may crawl or hide such as around refrigerators, under the sink, around pipes and drains.
This rainy season, make sure to protect your homes and your loved ones from Dengue and mosquitoes. Use Baygon Protector Multi Insect Killer to keep mosquitoes (and other pests!) away.
Are you using Baygon Protector too, mommies? Share your Baygon stories in the comments…kwentuhan tayo!
#PanatagSaBaygon #StaySafe