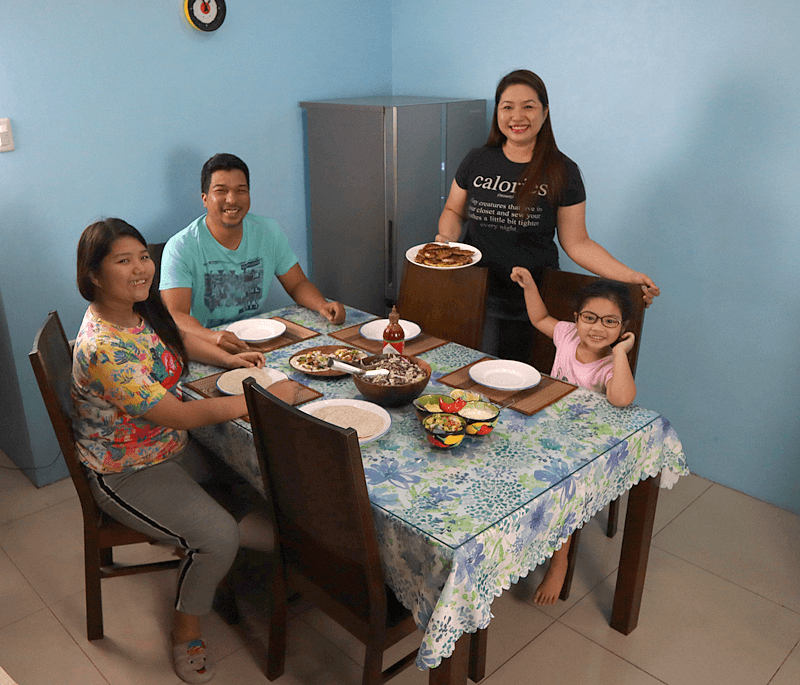 Hello momshies! Today, Let's talk about choosing what's healthy for our family.
Ako kasi, when it comes to cooking for my family, it has always been easy for me to serve healthy food. Everything's fresh, there's always vegetables. What has become challenging is when I'm buying ready to eat or ready to drink products from the supermarket — especially when it comes to fruit juices for my kids. Ganon ka rin ba?
When I shop for fruits juices kasi before, I tend to buy whatever it is that's popular. Or whatever they see most of that has the coolest commercial on tv — it was fun kasi to buy them what they see on the ads and then see the smiles on their faces when they see it at home, diba? Sometimes I buy it because the front label just looks so convincing.
Ykaie and Twinkle loves drinking fruit juices. Of course, they drink whatever it is that they see inside the fridge. So it is really up to me to decide what to give them.
CHOOSING WHAT'S HEALTHY
I realized the importance of reading the label ever since I started to prioritize my family's health. Especially now that we are in a pandemic and we really need to boost our immunity and keep ourselves healthy. We need to be conscious about the products that we buy for ourselves and for our loved ones.
So when I did the grocery one time, I started reading the back labels of the fruit juices that we buy. I found out that the ingredients were sugar, water, a little bit of juice, and lots of preservatives.  And I kept on buying it for my daughters. I felt that I was tricked.
So now, I am more choosy with the products and brands that I use. As much as possible I now stick to products and brands that are natural. If there's something difficult to read in the label or if there are too many artificial ingredients, I don't buy it. Health is our family's number one priority right now. We want something that would boost our immunity and keep us healthy. Remember that food has the potential to be medicine so we must choose what we give to our family wisely, right?

MY PLEDGE: BREAK THE HABIT AND READ THE LABEL
Yes, I am pledging to break the habit and start reading the label of the products that we buy. Remember that the first five ingredients make up the largest part of the product so you'd like to see that the ingredients are derived from fresh fruits, vegetables, and/or vitamins and minerals. It's important that you can recognize the ingredients and be able to read it. If it's hard to read or pronounce, it means it's highly processed so it's something you'd like to avoid.
Kayo mga momsh, Do you want to join this #PledgetoDoublecheck movement?  Post your pledge together with a photo of yourself reading the back label of products you're buying at the grocery. Use the hashtag #PledgetoDoubleCheck and be part of this mommy movement.
REMEMBER: An All Natural Product has ingredients that you are familiar with, easy to remember, and/or recognizable.
It may take time to build confidence in knowing the ingredients or deciding which product is good for you but forming the habit of reading the label is an important first step. Let's #PledgetoDoubleCheck!