We celebrated Ykaie's 13th birthday with a lunch feast!
View this post on Instagram

We had Spaghetti and (mozzarella-stuffed) Meatballs and Lobster in Garlic Butter. For dessert naman, Strawberry Cream Cake and Among Us Macarons. She requested everything kaya naman she was really happy. She also wanted a projector and a cat as a birthday present.
We gifted her with her projector but yung cat — sabi namin ni daddy pag-iisipan pa namin.  So for the mean time, we took her to Cats and Crumbs Cat Cafe so she can spend time with the cats there.
WATCH OUR VIDEO HERE:
We previously went to a cat cafe we know but apparently they all closed during the pandemic. So we asked Ykaie to search for one — and she found Cats and Crumbs Cat Cafe.
It was perfect because it was the first day of their opening since June and we were the first visitors. You have to make a reservation and they only limit the people inside the pet lounge — all for safety purposes.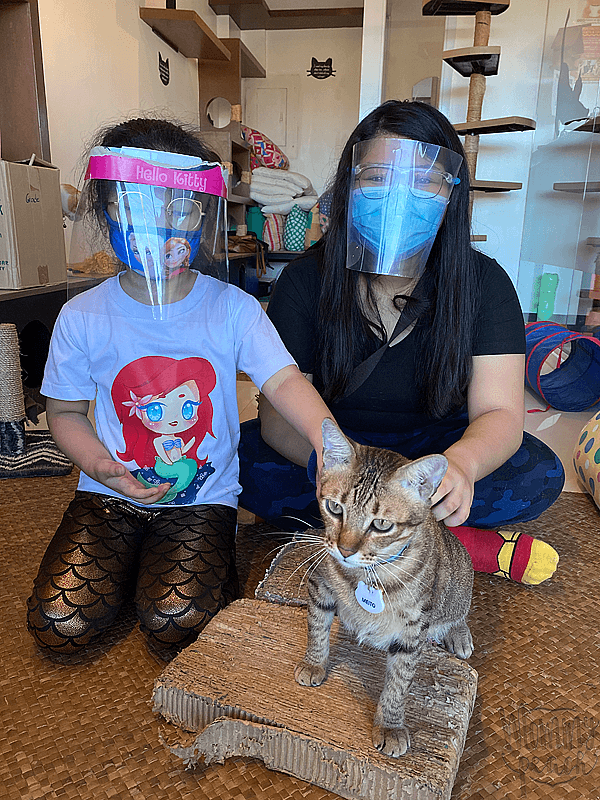 The entrance fee is ₱300 per person inclusive of one drink. You get to choose kung coffee, iced tea, blue lemonade, or milo dinosaur. You'll get 1 hour inside the cat lounge. There's a minimum of 2 persons and maximum of 6 persons. Apat kami, so we paid ₱1,200.
Before entering the cat lounge, you have to wash your hands and sanitize. Then you have to remove your shoes.
You can also buy a cat treat for P50 which you can feed the cats.
As you can see, kami lang ang tao sa cafe and inside the pet lounge. There are also 4 cats inside.
Cats and Crumbs Cat Cafe is partners with PAWS ( The Philippine Animal Welfare Society). The four cats are all open for adoption. You can sign an application paper should you want to adopt one of them.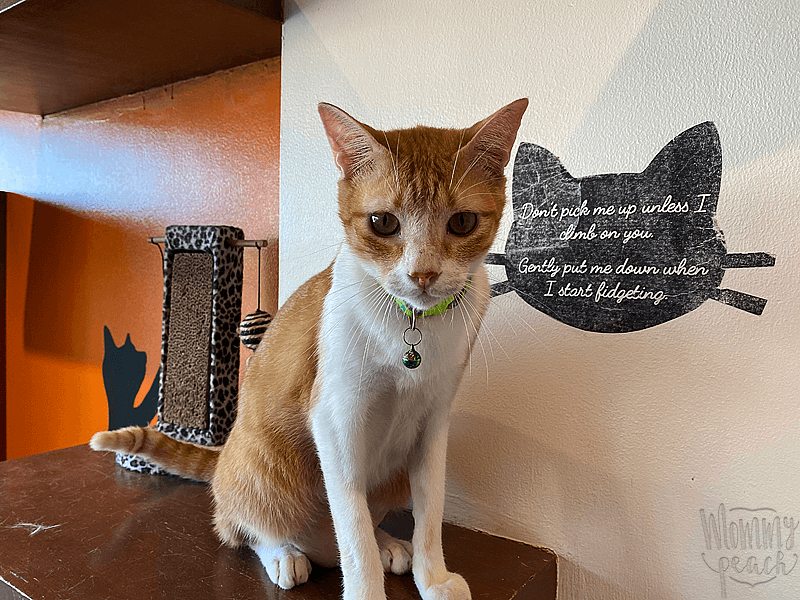 Enjoy na enjoy si Ykaie and Twinkle playing with the cats na para bang one hour is not enough. Pero syempre we had to say goodbye.
We bought some souvenirs before leaving — cat pins and stickers. They also have socks, pens, and other cute cat things.
If you are a cat lover or thinking of adopting a cat, you might want to visit Cat and Crumbs Cat Cafe.
Cat and Crumbs Cat Cafe is located at 2/F Terrazza Phase 2 C&B Circle Mall Liwasang Kalayaan Street, Marikina Heights, Marikina City.