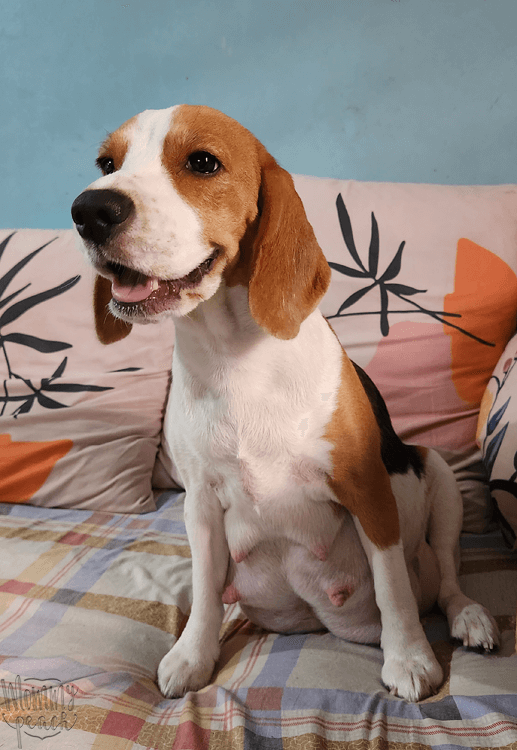 So, ayun nga! Chocnut got pregnant again! After namin ipa-neuter si Coffee, pinayagan namin a ma-chorva nya si Chocnut! And last December — surprise!! Chocnut's tummy and boobies are getting bigger. she's preggy!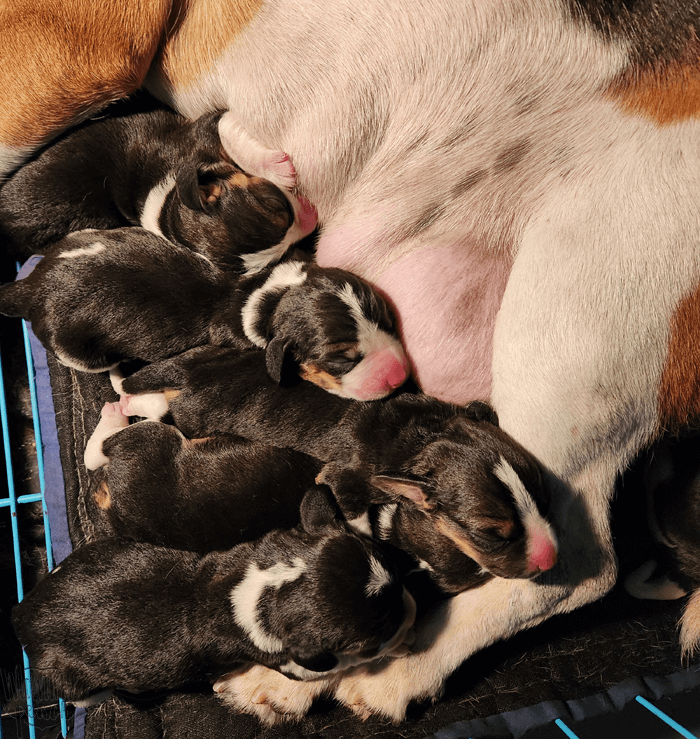 She gave birth to six healthy puppies last February 3, 2023. Five girls and one boy. Medyo madali na to take care of the six pups kasi we had experience na before pero mahirap pa rin.
We started feeding the pups at one month old. The are a little more than a month now. The boy pup will go to my Mare Mommy Badet because she didn't get one nung first birth no Chocnut. Eh wala ng susunod no!

I want to keep one pup sana but we cannot accommodate anymore pets. our house is small and budget-wise, di na keri! Three beagles and six cats is enough.