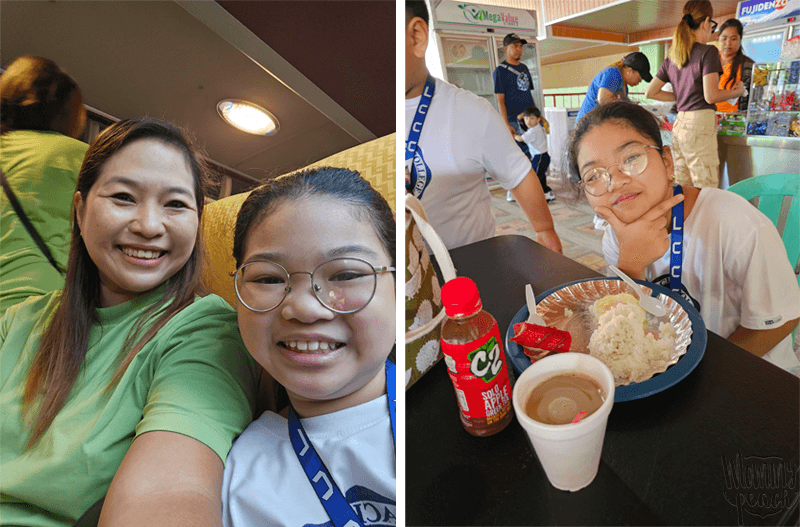 This is Twinkle's first ever field trip and it's at Paradise Adventure Camp —- kung saan din nag-field trip si ate Ykaie before.!
Alam nyo naman she started school during the pandemic kaya lockdown and nabuhay tayo sa online classes. This year lang nakapag-full face to face classes and finally was able to go on a field trip.
We arrived there around 8am and nagutom ang Twinkle when she saw the hotdog. Ayan napakain ng 2nd breakfast. The coffee was mine.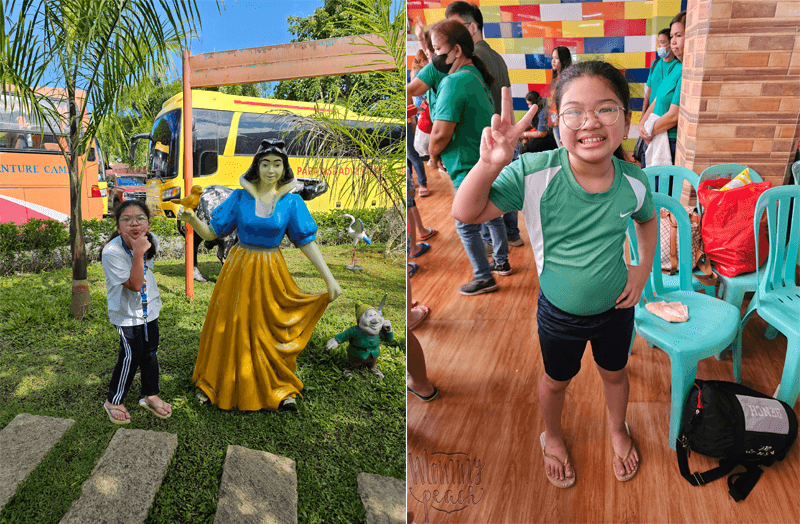 A little goofy picture taking here and there after which I found out that there's water activity pala. I thought they're going swimming lang if there's extra time after the activities. Buti na lang they are selling clothes for swimming, towels, soap, shampoo, and conditioner. And the photo on the right will show her wearing ang mga nabili namin na kasya sa kanya.. hihihi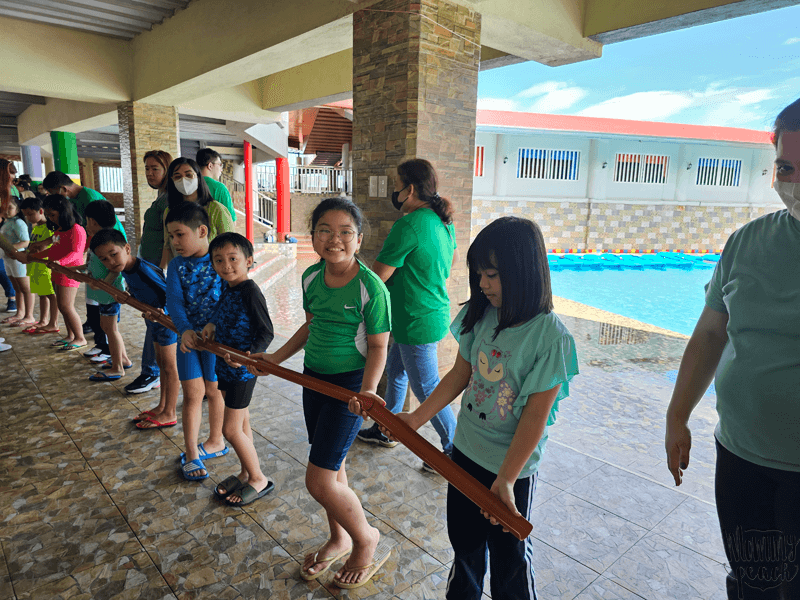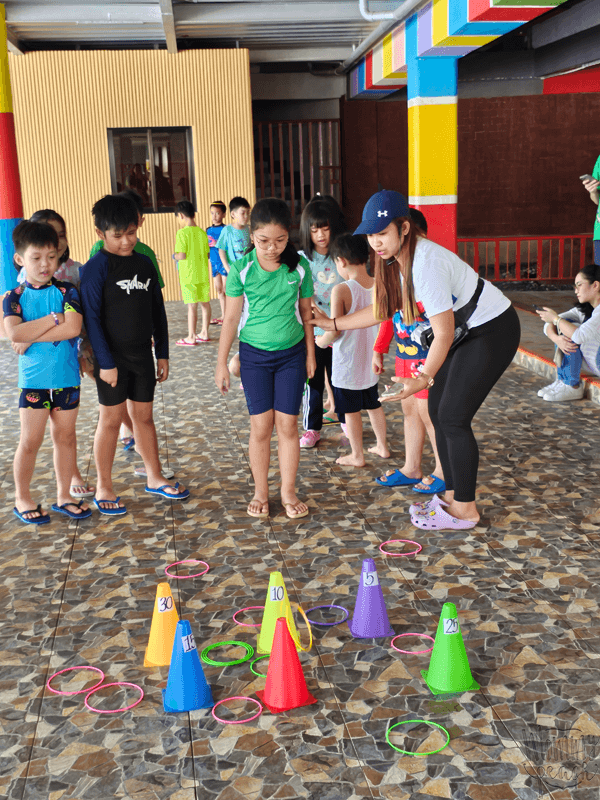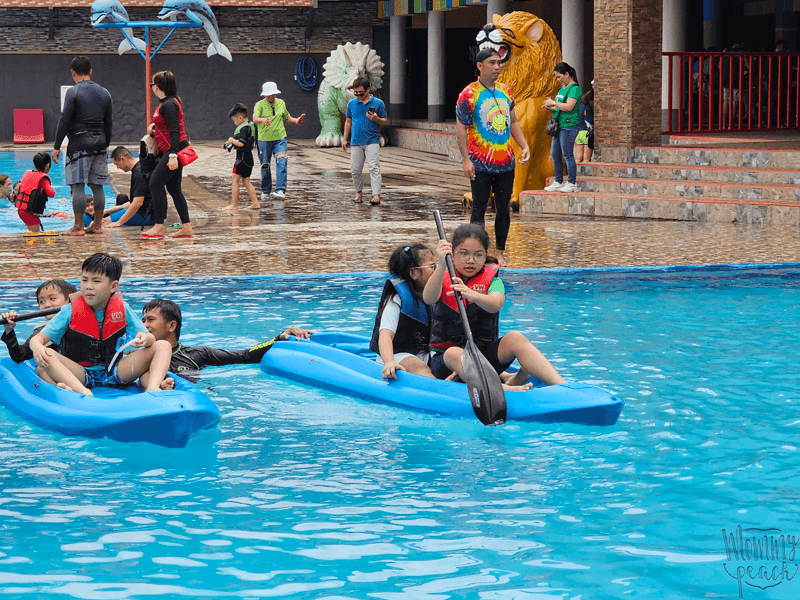 They did lots of activities like memory games, relays, and other games na kasama kaming parents. After that, they were allowed on the kayak for 30 minutes.
After 30 minutes swimming time na! Lunch time was at 12pm. We brought baon that day but they also sell lunch food at the cafeteria like Sinigang and Adobo.
After lunch came the other activities like planting and watering the plants.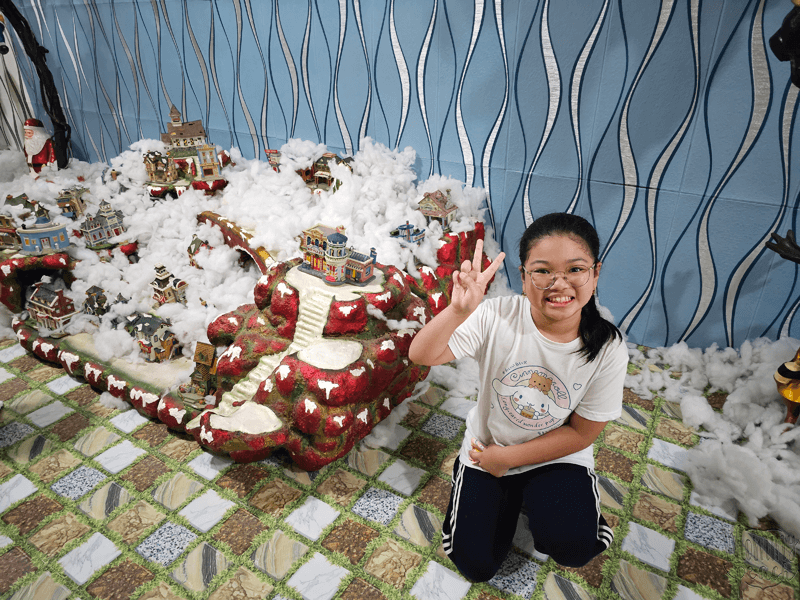 We also visited the different museums inside Paradise Adventure Camp.
In here, you can find Santa and his reindeer in different poses.
Meron ding snowman, Smurf characters, and Alvin and the Chipmunks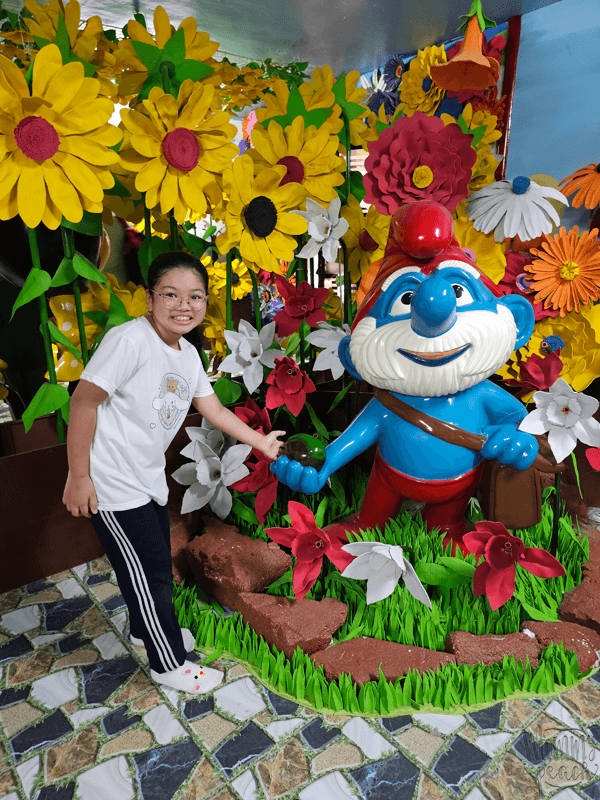 There's also animal feeding. You can by feeds for Cows, ducks, and chickens for ₱10 each.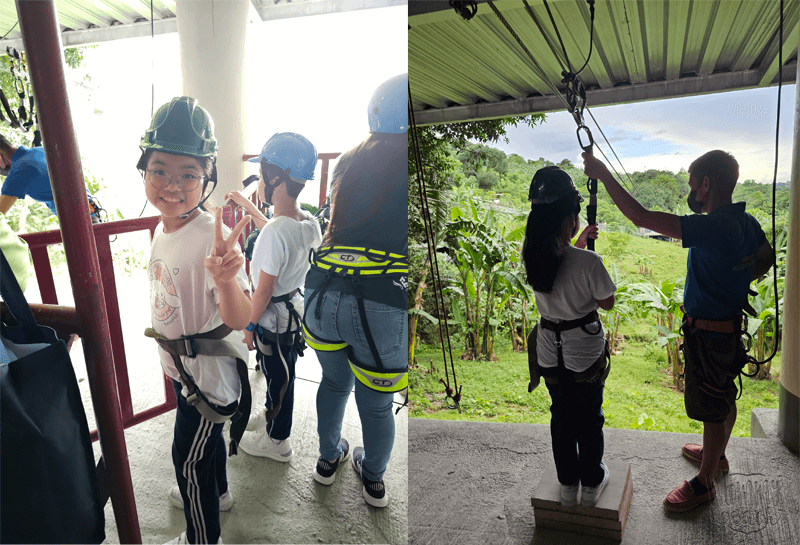 Twinkle was very excited to do the zipline! It was higher and more dangerous than what I remember but it was also more exciting. The last thing they did was make a towel art and do a simple obstacle course.
It was a super tiring but fun day for Twinkle. She slept on the bus on the way home. I think we got home around 7:30pm na.
So there. That's what you can expect when you go on a field trip at Paradise Adventure Camp.