March marks the beginning of Summer and when it's Summer, you know it's time to go on a road trip and hit the beaches. When I was single, I can fit all the things I needed for a trip in a backpack: clothes to wear, slippers, toiletries, and some meds.
When I became a mom, I began packing for three people. It was hard at first but I got used to it specially when my daughter started growing up. Now that there are two little misses that calls me mom, I'll be packing for four people –me, peanutbutter♥, Ykaie and our 8 month old, Twinkle.
Our trips this Summer is gonna be at Canyon Cove and Canyon Woods for April and Vigan and Pagudpod for May. I'm pretty excited for the trips and packing for four.
So what are our family travel essentials?
Clothes
First thing's first, clothes! For the hubby and I, it's gonna be one pair of clothing per day. For ykaie it's one pair of clothes + 1 extra shirt. For Twinkle at least 3 changes clothes per day, bibs, and lampin. Of course our clothes depends on our designated ootd's as per sis's approval. Mwahaha.
At least one pair of shoes/sandals and slippers per person. Socks for Twinkle.
Baby Essentials
At least 4 diapers per day, baby wipes, distilled water, extra feeding bottles, and bottle sterilizers.
Formula Milk
Her vitamins Sangobion and Ceelin Drops.
Stroller and baby carrier.
Cookies and bananas (her favorite).
At least 3 different baby toys
Kids Essential
Her favorite snacks: cookies, chips and chocolate.
Bottled Water
Her tablet and books to keep her entertained during long trips.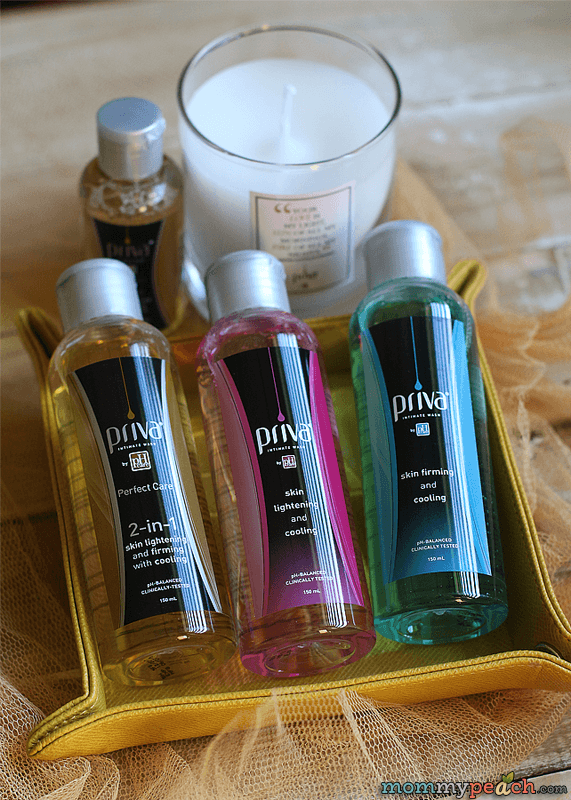 Toiletries
Hotels and resort provide soaps, shampoo and etc but I like to bring our own preferred brand of soap, shampoo, and conditioner. I also bring my new favorite feminine wash: New Priva Perfect Care 2-in-1 Intimate Wash
Toothbrush and toothpaste.
Sunblock
First Aid Kit and Meds
We make sure to bring first aid kit that contains alcohol, bandages, and antibiotic creams/ointments.
For the meds, we bring Biogesic tablets and syrup both for kids and adults. We also have Diatabs, and Kremil -S. These are trusted medicines from Unilab which are must-haves during travel.
For the baby, I make sure I also bring nose drops and vapor rub.
So there! That's our family travel essentials. Of course, as a blogger mom I always make sure I bring my camera, my phone, and wifi pocket.
I do hope you follow us on our trip this coming April and May.