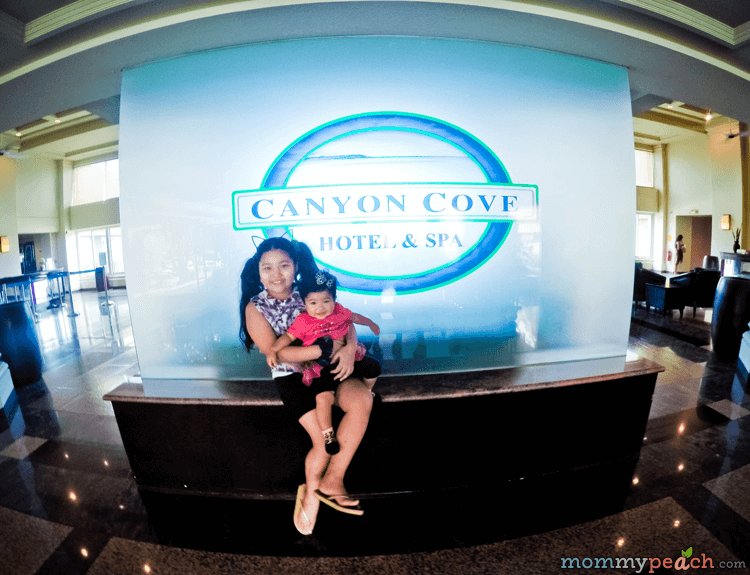 We passed by Canyon Cove Hotel and Spa when we went to Club Punta Fuego and Eagle Point Resort. We also passed by it when we went to Vivere Azure and Estrellas De Mendoza. It's but natural that we get curious about it after passing by it a number of times. So when sis found out that they have a deal, she immediately grabbed the opportunity for us to have a Summer break this April.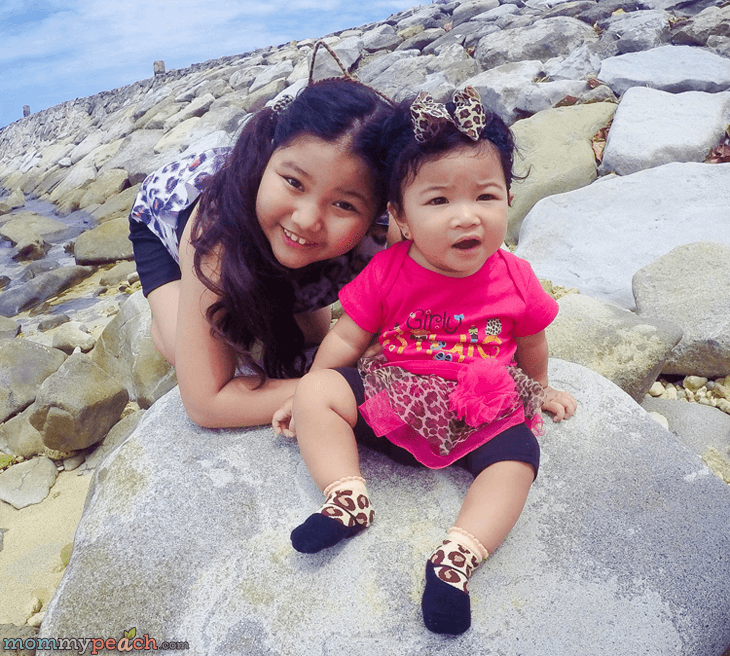 After having breakfast at Buon Giorno Twin Lakes, we headed straight to Canyon Cove. I think it was 10am when we arrived — too early for check in. But since there's already a room ready, they let us in early.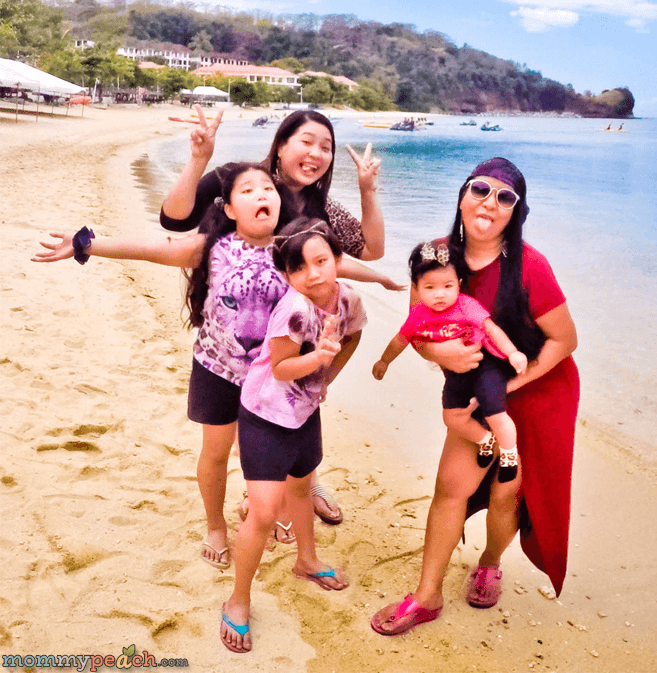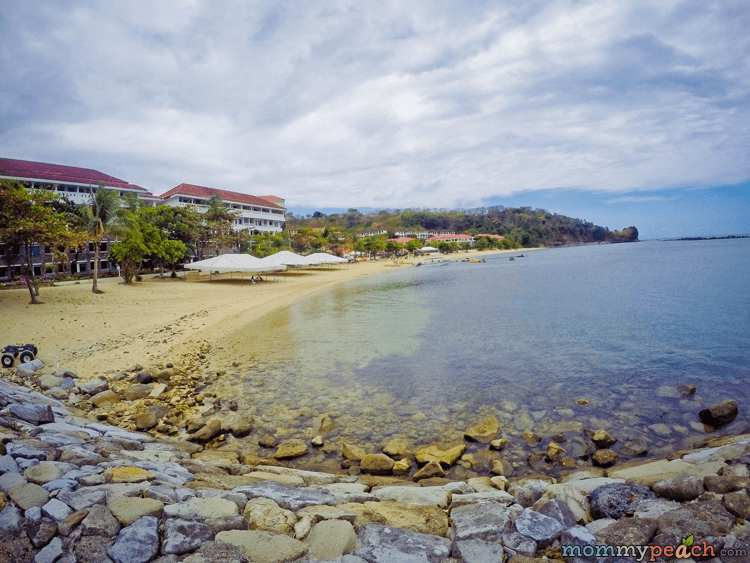 Canyon Cove's Beach
Sis, Rome and Cyvrine shared one room and we had the other. The room has a queen bed and another extra one near the window. It's a customized size to fit their window area but kids loved it.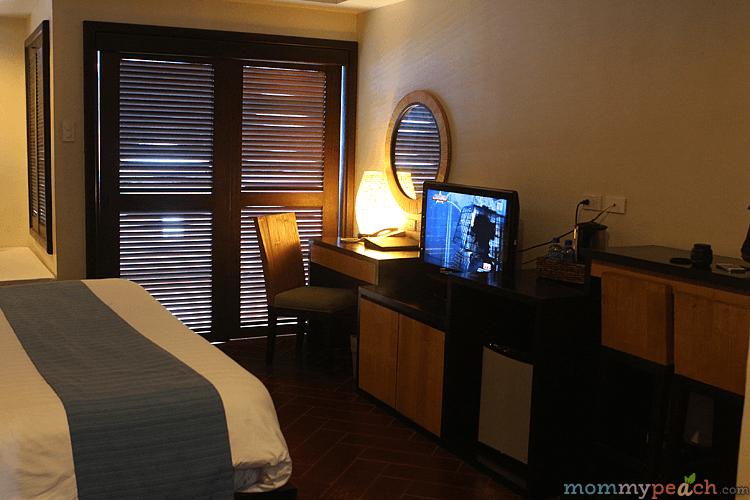 The rooms had a Cable TV, mini-fridge, coffee and tea making facilty, and complete toiletries. It's a little old, though. Our bed creaks whenever one of us moves or when we sit down on it.
peanutbutter♥ was puyat that day so he slept while Ykaie, Cyrvine, and sis checked out the resort in their animal print swimsuits. Rome and I were in the other room. We gossiped while I took care of Twinkle who was very sleepy at that time.
Ykaie and Cyvrine at the beach
At the pool, with our pizza floatie..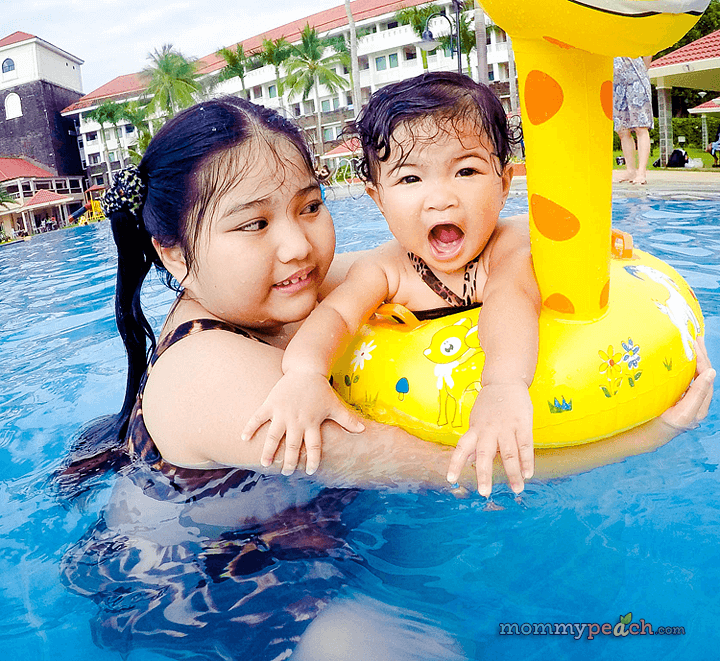 I think it was around 2-3pm when peanutbutter♥ and Twinkle woke up and we went down at the pool to meet them.
Ykaie, Twinkle, and Cyvrine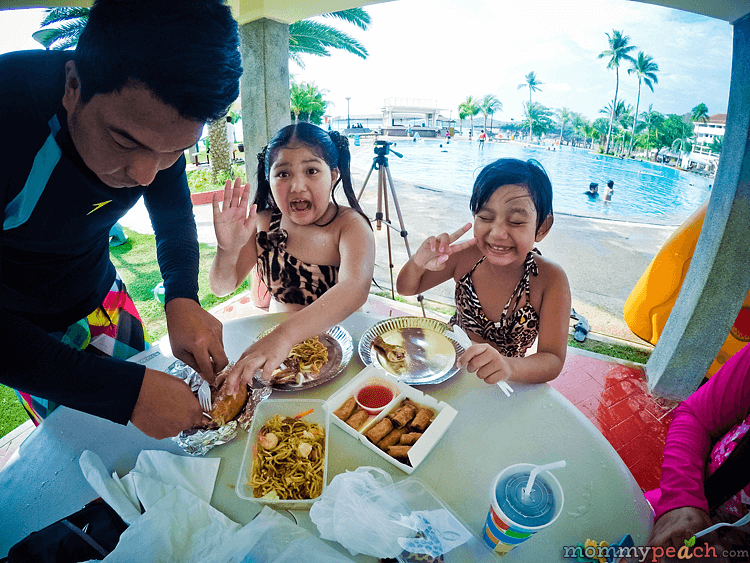 There was a Max's Restaurant inside the resort. Well, it was the only restaurant and source of food there so naturally that was our late lunch-slash-merienda.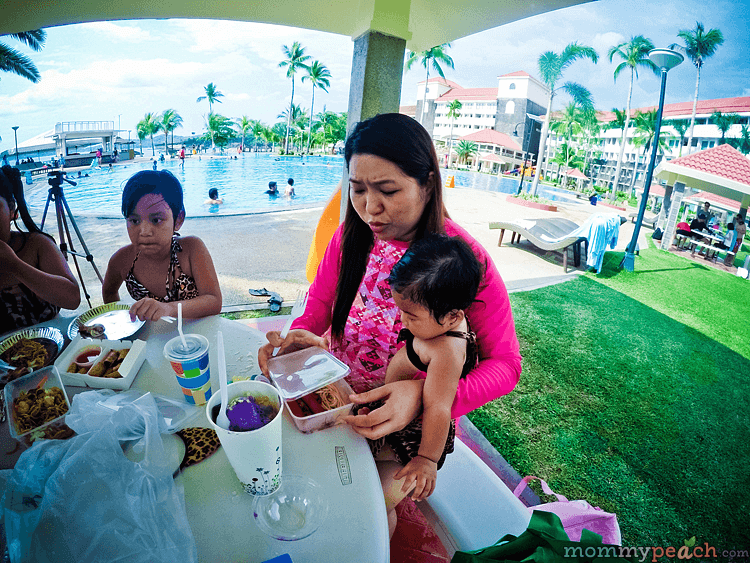 We had Pancit Canton, Half Chicken, Lumpiang Shanghai, Spaghetti and Hotdog, and of course, Halo-Halo!
After that, swimming galore na!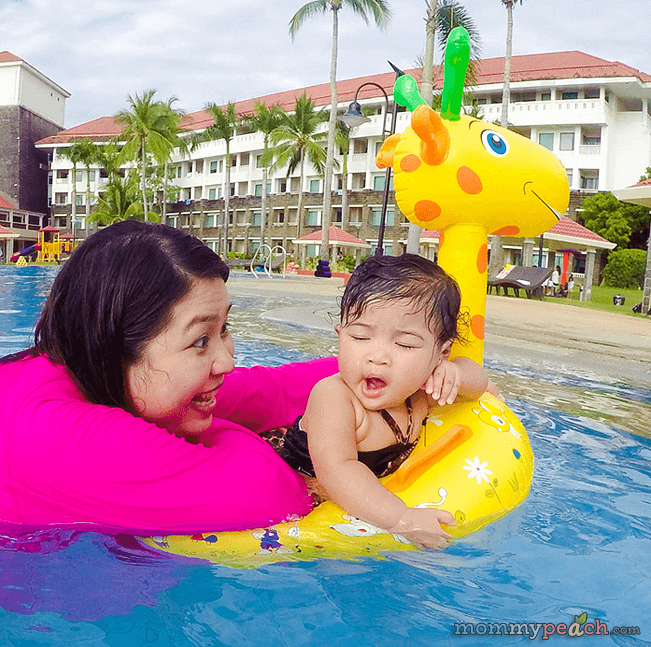 *Yawn*
Can you tell how much Twinkle is enjoying the water?
The kids really enjoyed swimming but were also really tired after. We decided to have dinner out and found this little gem of a restaurant called El Cocinero By Chef Arnaldo.
The next morning, Twinkle had plants popping out of her head…LOL!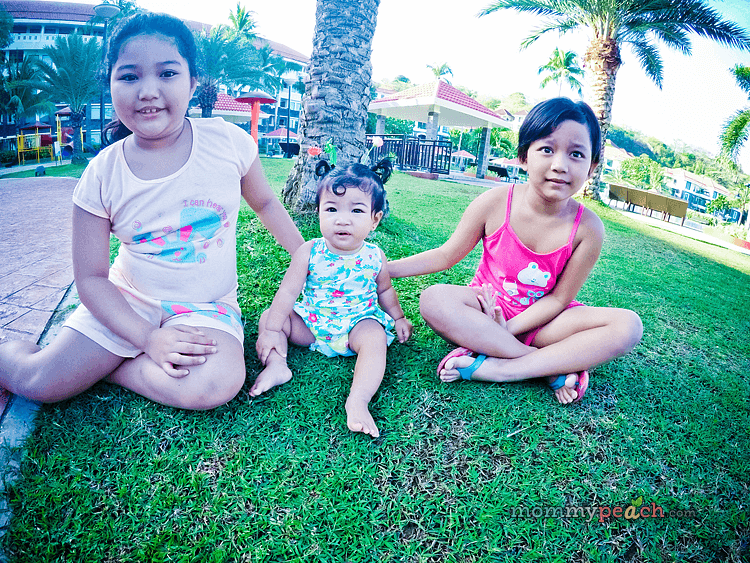 Our rooms didn't include breakfast and we didn't like what Canyon Cove offers for breakfast so we decided to go out again. We had breakfast at Jollibee.
When we came back, we spent the rest of our time at the beach….
But the kids liked the swimming pool more…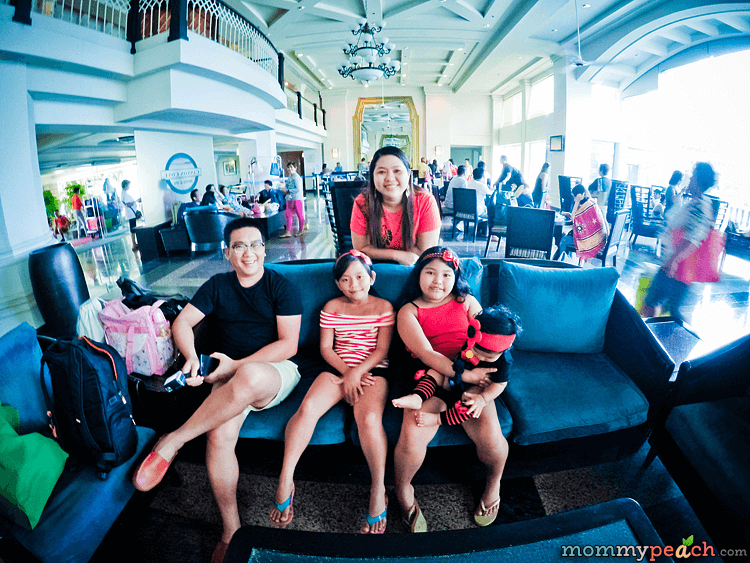 So that concludes our stay at canyon Cove Hotel and Spa. Next destination is Canyon Woods but first.. lunch at Bagoong Club Twin Lakes.