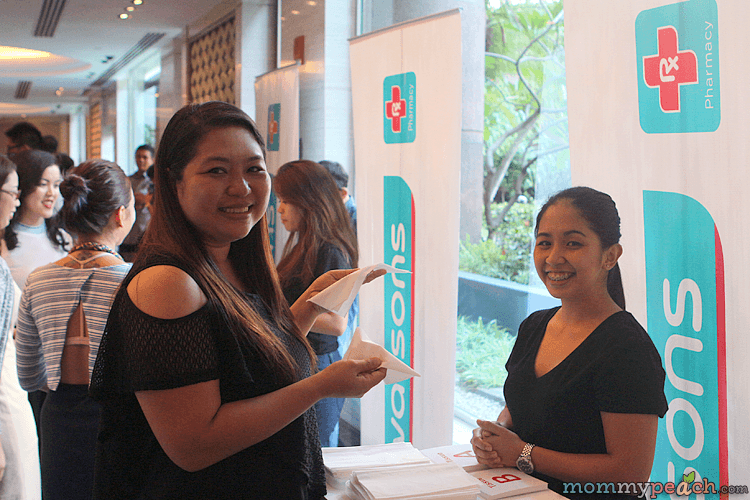 As the designated family shopper, we mommies have always been plagued with the question: Quality of Savings? on whatever it is we are trying to buy. Most of us would probably think that we should sacrifice quality if it means we can save more money. Watson's didn't think so with their Switch & Save . It's actually one of the reasons why I love shopping at Watson's, you can get affordable products without sacrificing its quality.
For several years now Watsons has been running its Switch & Save campaign, showing its customers that if they switch from the leading brand to Watsons brand they can get excellent quality personal care products at up to 80% less. The effort has met with massive success, convincing tons of people from everyday shoppers to high-profile endorsers (Iya Villania, Christian Bautista, Tessa Prieto Valdez, and Patty Laurel) to make the change. But with such unbelievably great savings, some skeptics remained unconvinced that Watsons products could be as good as the leading brand.
To settle the question once and for all, the team decided to put it to the test with the Watsons Switch Test.
Setting up unbranded booths in major cities around the country, Watsons put its products up against the best of the best- the category leaders. Without showing or telling them what brands were involved, the Watsons Switch Test mediator had each customer try out two products- Watsons and the leader. They were asked to hold them, examine them, test and compare them, and eventually to choose the one they would buy.
We had the same experience last week at Makati Shangri-La Hotel. We were asked to test a toothbrush, body scrub, and tissue. I got two Watsons product and one leading brand.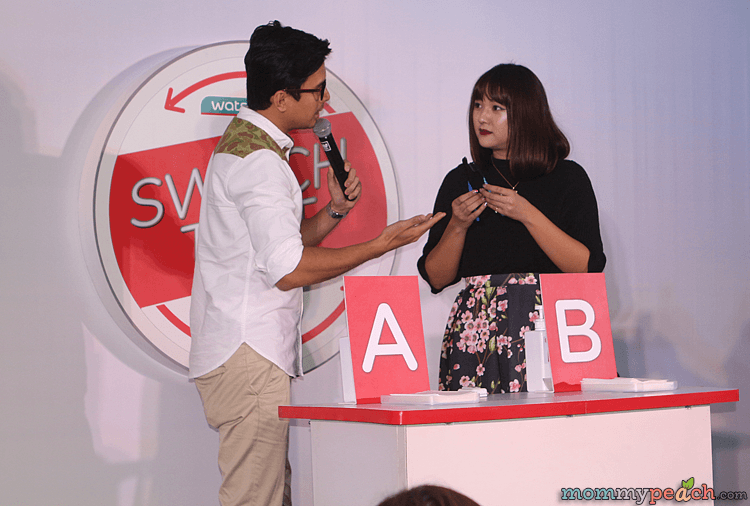 The team tested lotion, toothbrushes, body scrubs, tissue, even hair irons, and, in the end, less than 20% of shoppers chose the leading brand over Watsons quality. But when informed of the sizeable savings afterward, even they were easily swayed to switch. One in particular summed it up perfectly, "Up to 80 percent savings on body lotion, 60 percent on body scrub, and 55 percent on hair iron, what's there to think about?"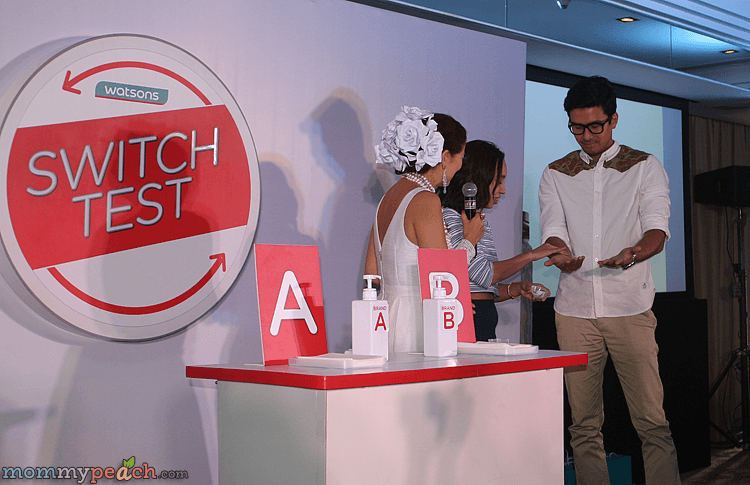 Indeed, with the Watsons Switch Test done, the results are clear- 8 out of 10 shoppers prefer Watsons quality, not to mention the Watsons price. And as for that age-old question about quality or savings- it finally has an answer it looks like everyone can agree upon. Take both. Switch to Watsons and save!