I'm sure you've passed by 88 Hots Springs Resort once, twice, or a few times whenever you go to Laguna for a team building or a family excursion (do people still use this the word excursion?). If you haven't been there, you might be wondering what's inside.
Well, I was in the same boat as you but December last year, I were able to go on a staycation there with my ILs. From the outside, the resort looks so-so but inside was pretty impressive.
88 Hot Spring Resort is spread over a 7 hectare land situated right at the base of Mount Makiling in Calamba, Laguna.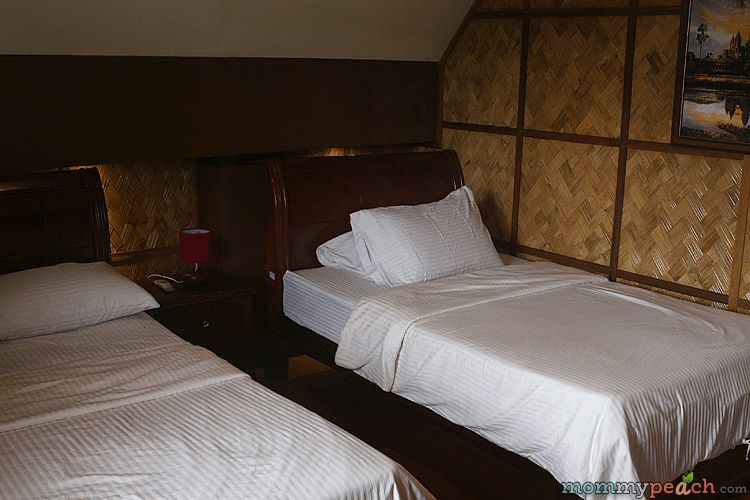 Upon check-in, we got the Nipa Hut (₱10,000) which has two double beds in an air-conditioned room upstairs..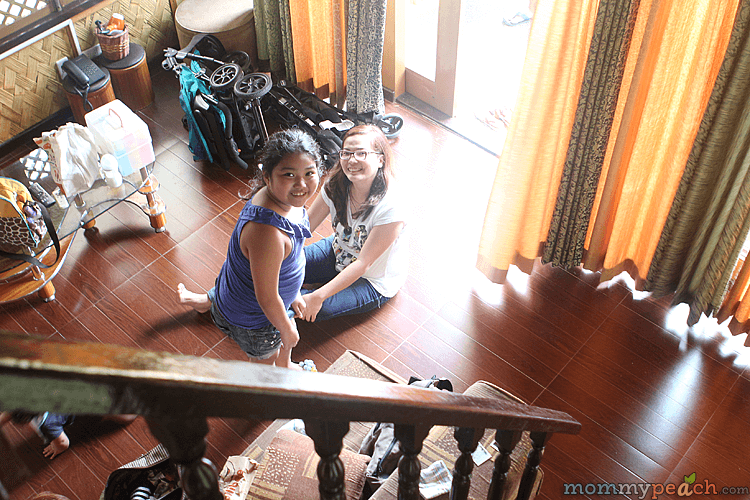 A receiving area with TV downstairs..
and toilet and bath.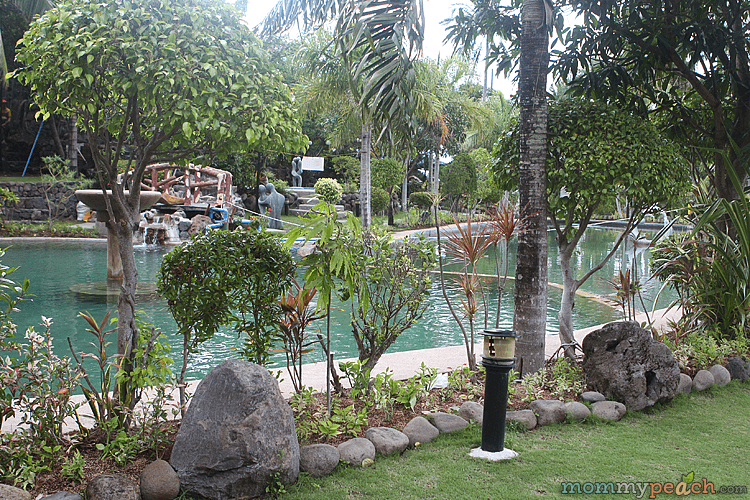 The Nipa Hut is located near a couple of hot pools which were under maintenance the day that we were there…
The Nipa Hut was kinda big but it seemed like it was already there for a long time. The shower and the faucet was already malfunctioning and the facilities showed signs of age. Plus it was far from the swimming pools.
My FIL and MIL would have a hard time walking to and from the pool area so we requested to be transferred.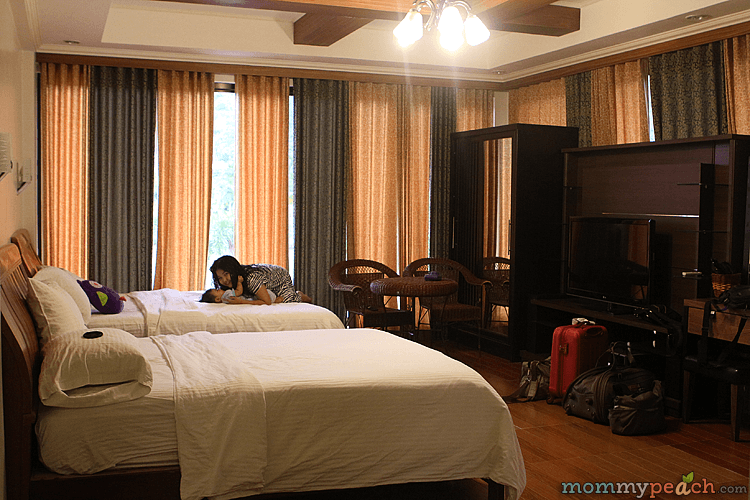 They were very accommodating and we were transferred to their Executive Room (₱10,000), a new room with modern amenities! It's a bit smaller than the Nipa Hut but it's a lot better. The a/c was new which means the room is cold plus the beds are soft.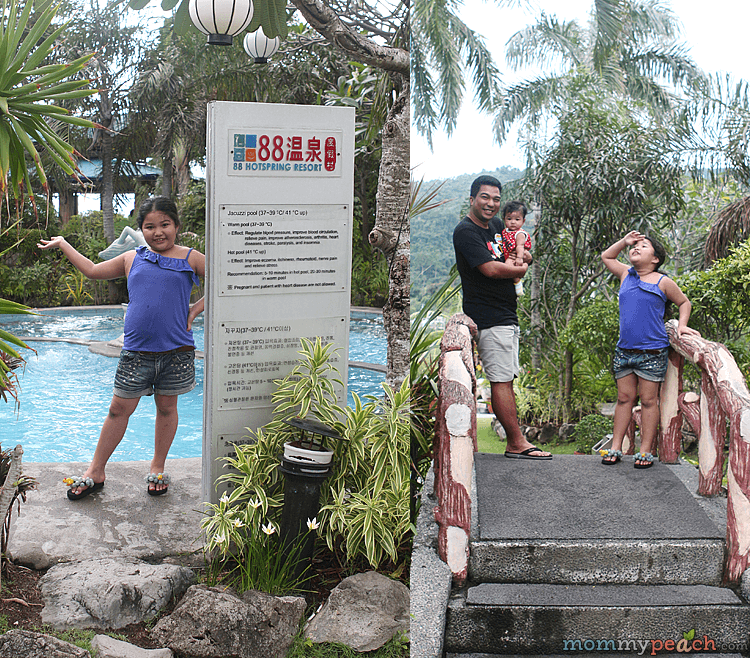 We were near some of the swimming pools too! The different hot pools have different temperatures and you are advised to dip in for a limited time only depending on how hot it is. It is said to be rich in minerals and trace elements and is known to be "Miracle Water" that cures a variety of illness and diseases.
It also relaxes and relieves stress.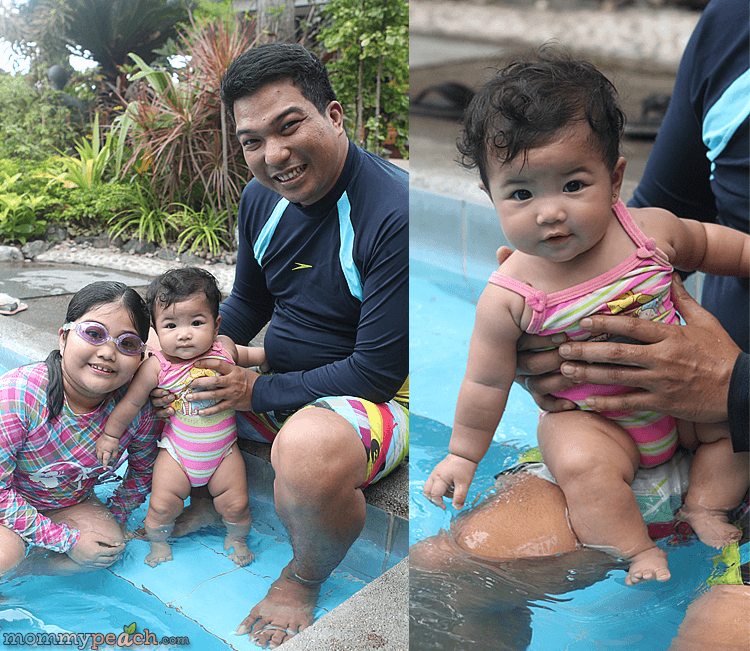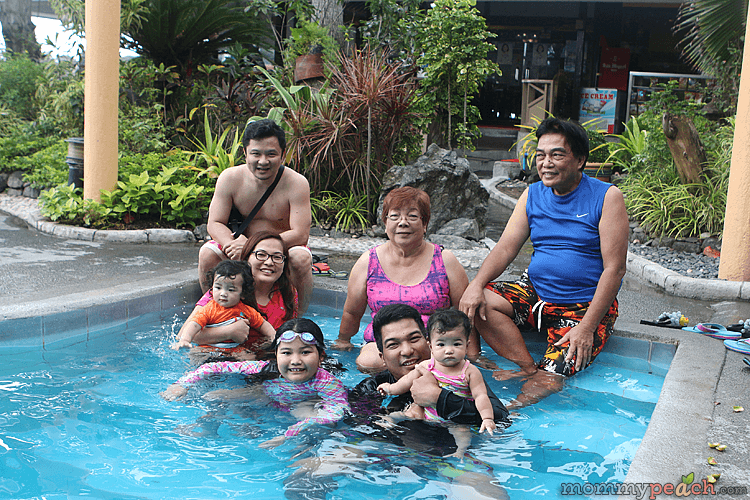 Here they are swimming at the warmest pool…. the only pool that Twinkle could handle.
Dinner was at Isdaan Floating Restaurant which is just a few minutes away from 88 Hot Spring Resort.
The Swimming Pools
There are a number of swimming pools scattered around the resort. We were only able to go around the next morning…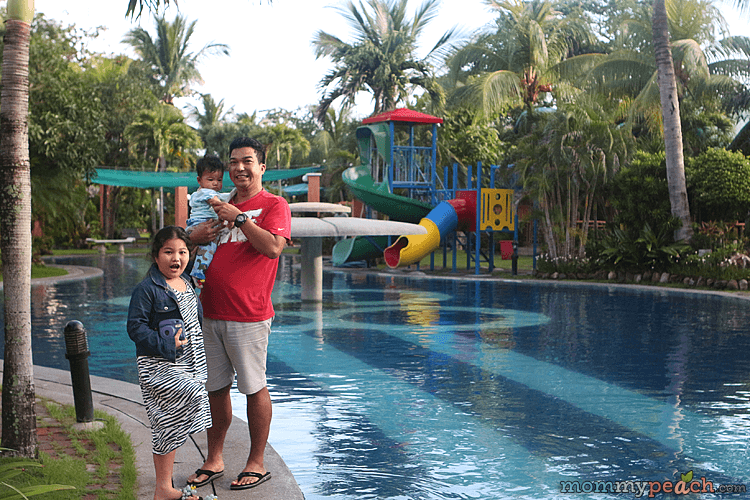 This is the pool that's located just downstairs from where we were staying. This is also where Ykaie prefers swimming most of the time.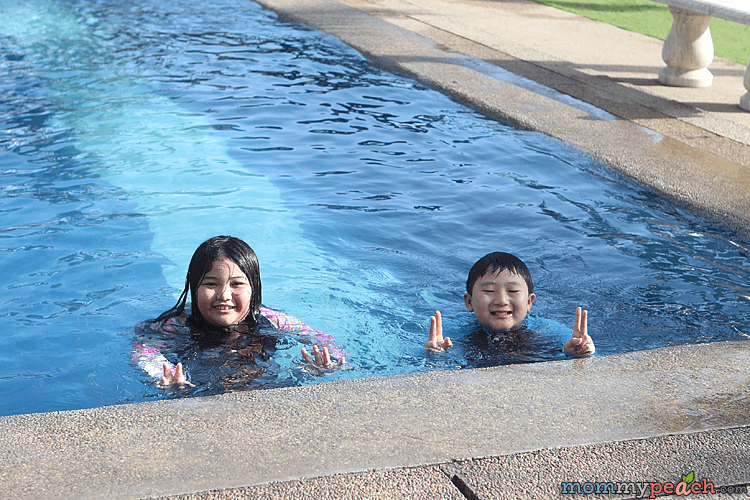 She even met a playmate there named Daniel, a Korean boy who is really bubbly and playful.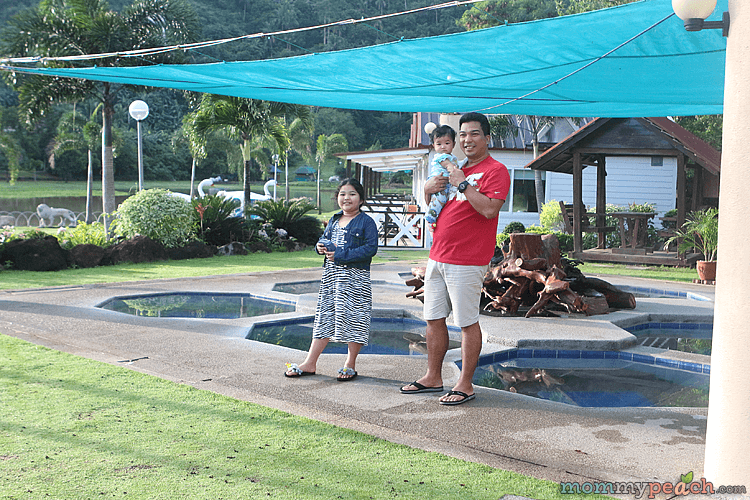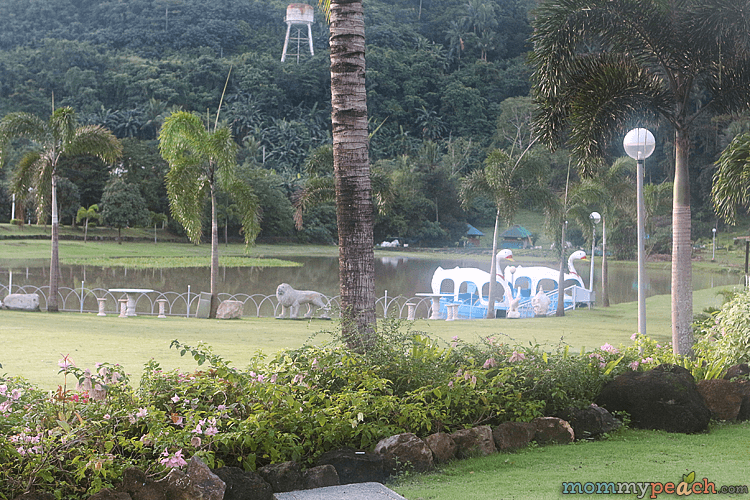 Twinkle was just six months old at the time that we were at 88 Hot Springs so we weren't able to do much swimming. I would like to go back there and try the hot pools. They said pang lola levels daw sa kainitan but I'd love to try since medyo nagsasakitan na rin ang mga buto-buto ng lola nyo…
88 Hot Spring Resort is located at #9061 National Hwy, Calamba, 4027 Laguna, Philippines