Plaza Burgos
We only have one day in Vigan and we have to make the most our one day there, so after going swimming at the hotel, we decided to roam around. Our feet took us to Plaza Burgos, the smaller of the two major plazas in the city  found just right beside Saint Paul Cathedral's Bell Tower.
Around Plaza Burgos are street food and fastfood alike. You'll also find lots of stores that sells the famous Vigan Bagnet and Vigan Longganisa.
Calle Crisologo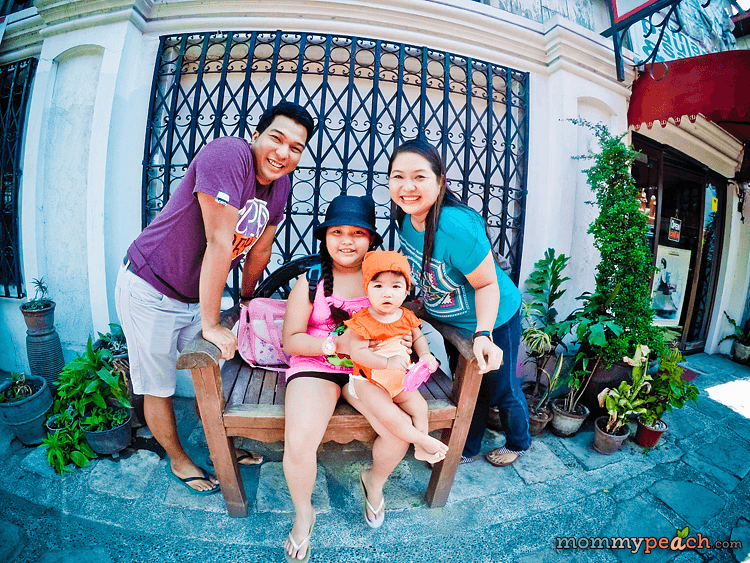 Calle Crisologo during the day is hot but this is the major attraction of Vigan, so walking here is a must. It is filled with Spanish-style houses that will instantly take you back to the Philippine Spanish Colonial Times.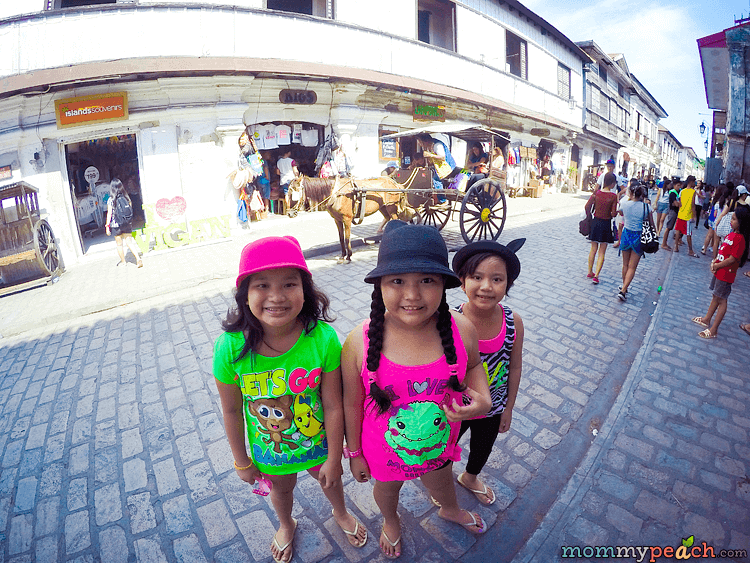 Phoyo Opps are a must too and buying of souvenirs, chichacorn, t-shirts and bags.
Baluarte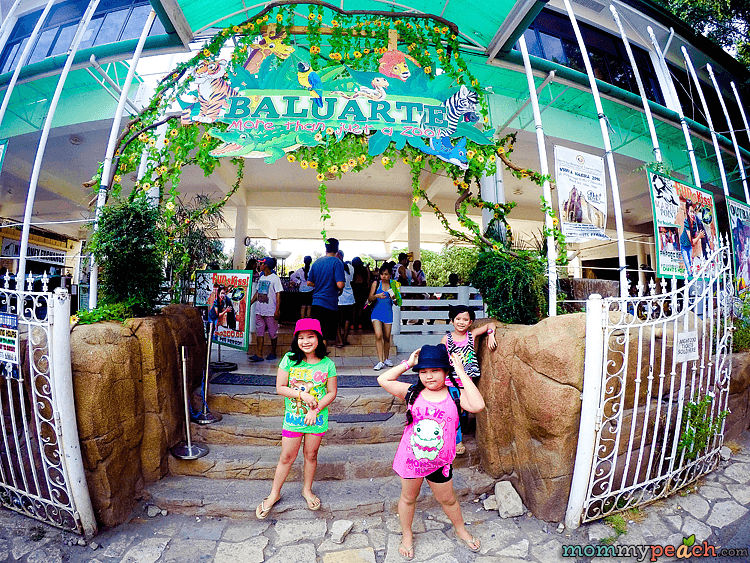 Baluarte is a local zoo owned by Gov. Chavit Singson. There's no entrance fee and children will definitely love the different kinds of animals that they'll be able to see.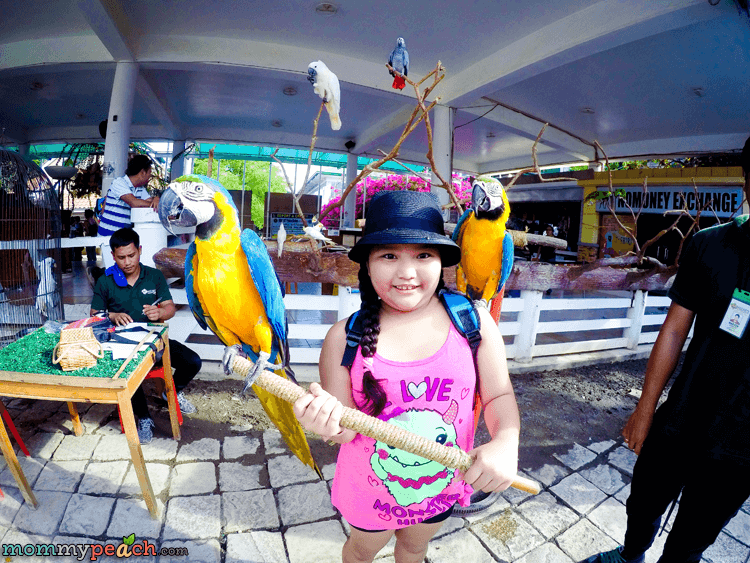 You can even take photos with some of them for ₱50.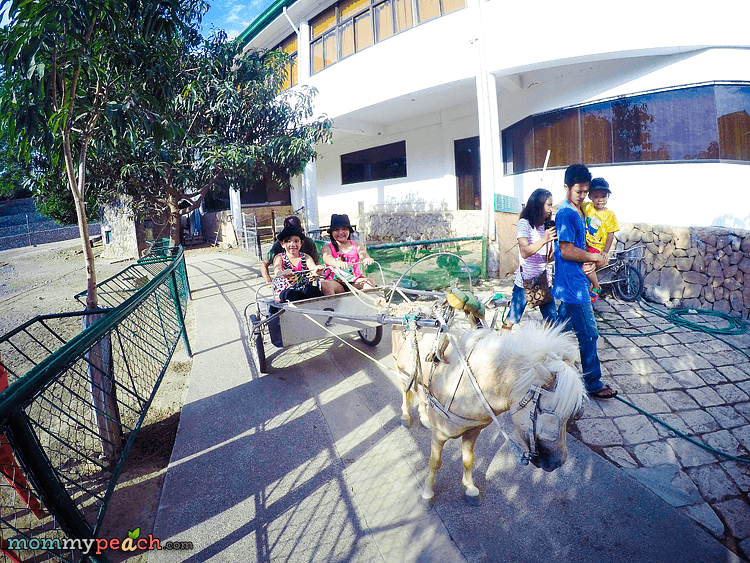 Donkey ride is ₱40.
Kalesa Ride
Kalesa rides are a must when in Vigan. That's our activity the next morning before checking out of Hotel Luna. We had two Kalesas, the traditional Kalesa is for ₱150 for 30 minutes and Hotel Luna's Kalesa for ₱250 for 30 minutes.
Bantay Bell Tower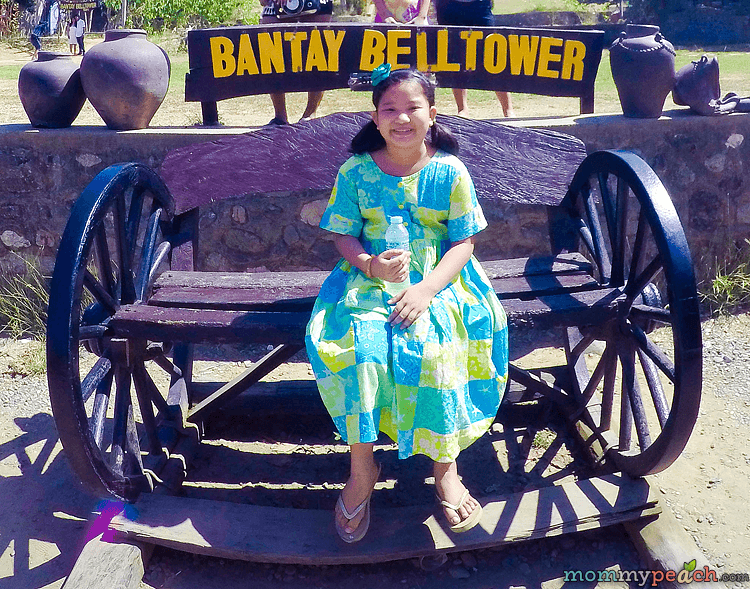 We were taken to the Bantay Bell Tower, which is said to have historical and cultural significance to the city. But this bell tower is mostly known because of its commanding view of Vigan from the highest portion of it that can be climbed. We weren't able to climb it though because Twinkle fell asleep on the Kalesa ride going there.
Pagburnayan Pottery
Earthenwares made in Vigan is sought after because of its quality. At the Pagburnayan, you'll be able to see and experience how a burnay or jar is made.
Other Posts About Our Ilocos Road Trip: