Do I dare say that I am fearless? Well, first and foremost let's look at the meaning of the word fear. According to the dictionary, fear is to be afraid and worried. As a mom and as a woman, I did feel afraid and worried about a lot of things — trying out new things, giving up an old job, and losing a loved one.  But I have learned to accept and conquer my fears — and I think that makes me fearless.
I learned how to drive, I gave up my old job to be a work at home mom, and I have learned to accept the fact that our loved ones do reunite with our creator. All of this because I am surrounded by friends and relatives who are also quite fearless and inspiring.
100 Fearless Filipinas at the Wash Your Fear Summit
It was both surprising and exciting to be chosen as one of the 100 Fearless Filipinas to attend the Ariel Wash Your Fears Summit.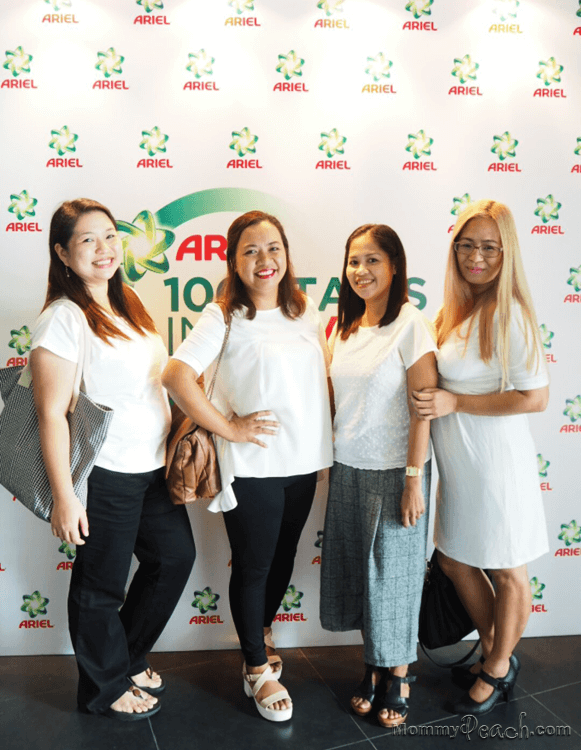 Along with my fearless Kumares, we attended the event that pays tribute to all Filipinas who continue to strive to improve the lives of their families and communities. Ariel recognizes the journey to success is often stained by roadblocks that test's one's strength, dedication and commitment yet Filipinas are known to stand up from fall, wash their fears away and bravely face the world.
Upon entrance, I was surprised to see 100 kinds of tough stains hanging on the wall. I guess there were the stains that Ariel had to remove in one wash…
We were given a shirt and a stain and was told to write our fears on the shirt. I got coffee because I do love coffee.. and the fear I wrote — drowning. I am deathly afraid of drowning.
It was put in the Bin of fears to be washed away by Ariel.
The Summit for women featured a panel discussion headlined by Ariel Ambassador MS. Kris Aquino and ten more celebrity influencers who are known to be fearless in their various roles.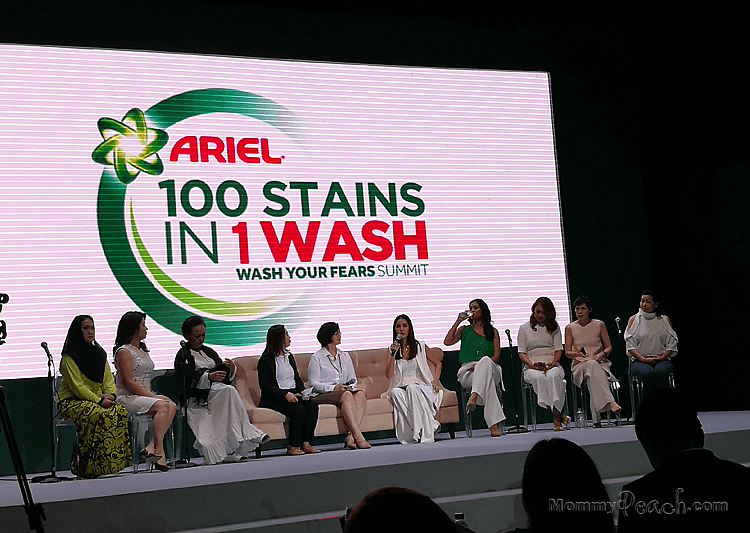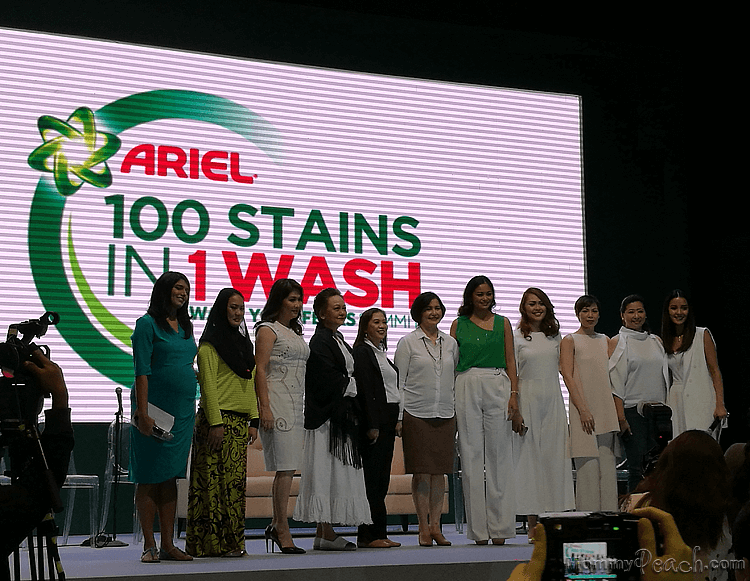 There was  beauty queen Miriam Quiambao, fearless advocate for peace and development Amina Rasul, fearless advocate for health and environment Anna Kapunan, fearless beauty queen and advocate for children's education Marilou Chua, fearless journalist Samira Gutoc-Tomawis, fearless enterpreneur Mandy dela Rama, fearless lifestyle columnist Mons Romulo, fearless female pilot Aimee Carandang Gloria, and fearless founder of The Cravings Group Badgie Guerrero-Trinidad. Ms. Emmeline Verzosa, Executive Director of the Philippine Commission on Women (PCW) and Ms. Maria Clara Ignacio, Chief of The Women's center – TESDA are also invited as keynote speakers to provide deeper context on the "State of Filipinas" today.
All women shared their inspiring stories on how they recovered from the many stains they encountered in the pursuit of their dreams and ambitions.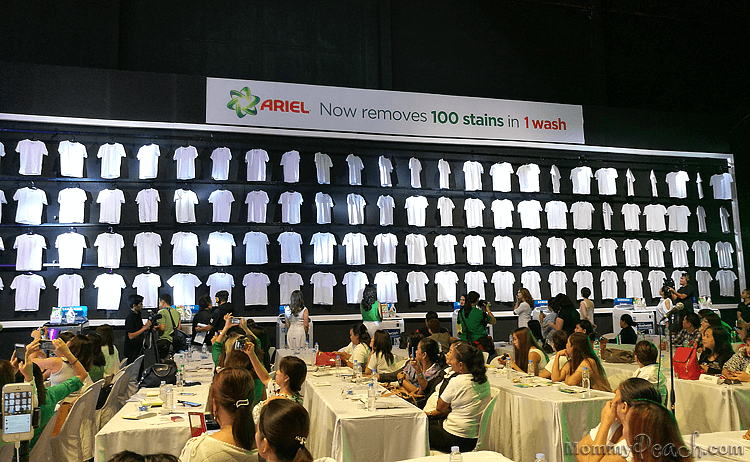 After hearing their inspiring stories, the 100 stained shirts were washed with Ariel using Samsung Washing Machines and hanged on the wall. All shirts were white and no stains can be seen at all!!!
The Wash Your Fear Summit seals Ariel's commitment to clean 100 stains in 1 wash. The power in every wash leads to a worry-free laundry experience, allowing us, women, to have time for ourselves and for our loved ones.
I am an avid Ariel user and I can attest to Ariel does it's ob of removing stains in one wash and keeps laundry smelling fragrant.
To know more about Ariel, check out their Facebook Page: https://www.facebook.com/ArielPhilippines/