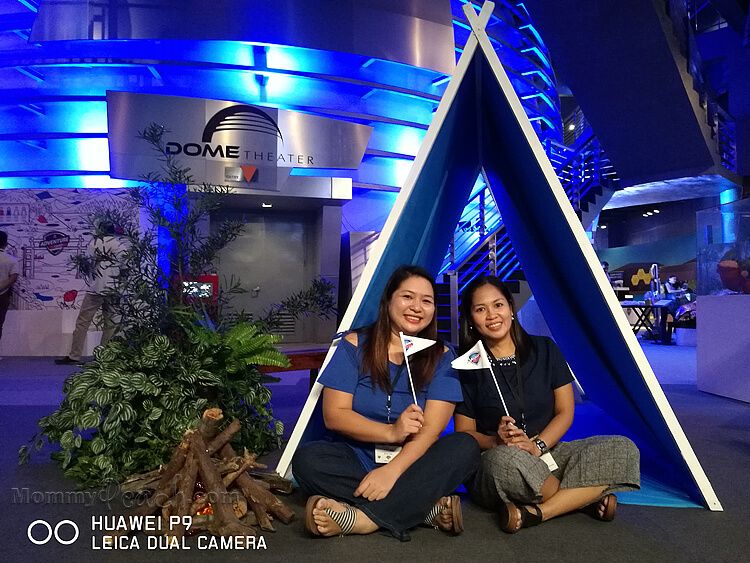 Time is flying so fast! Ykaie has grown up to be an adventurous and curious kid. When Safeguard invited us to the Exploreum at SM MOA, I couldn't help but be excited for her because I knew how much she's gonna like it there. But it was also a school day and since she is now a big kid, school dismissal is a bit late.
So off I went to go to the Safeguard Adventure Camp with my Kumareng Badet and her daughter Gwen.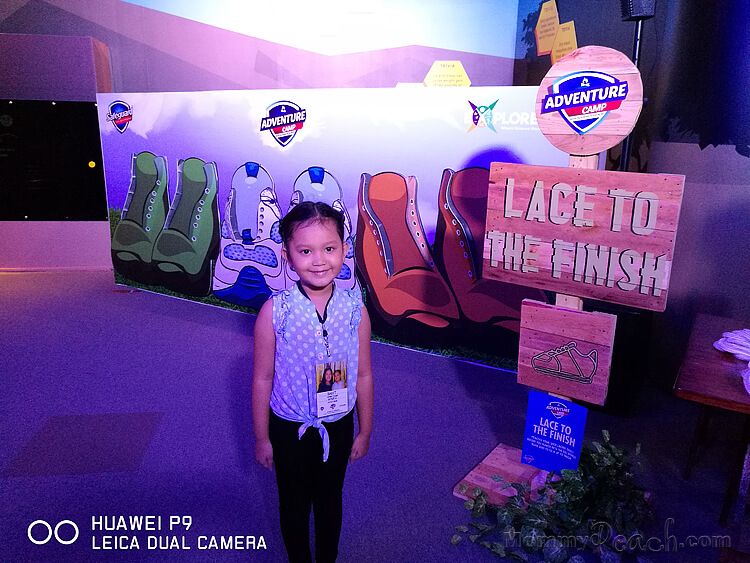 There were lots of activities at the Safeguard Adventure Camp, activities that are meant for big kids like the "Lace to the Finish" where you have to tie this big shoe laces to big pairs of shoes…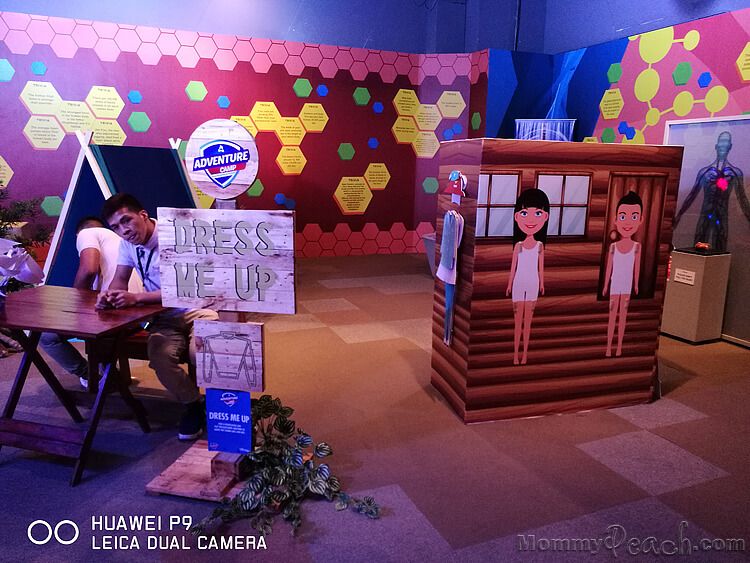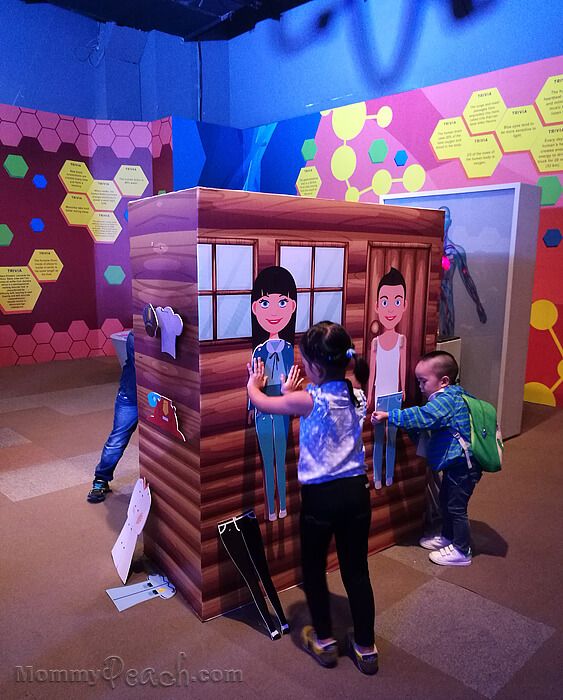 The "Dress Me Up" corner where they dress up people according to their professions like doctor,chef, or fireman.
A Maze/Map with instructions on where to go…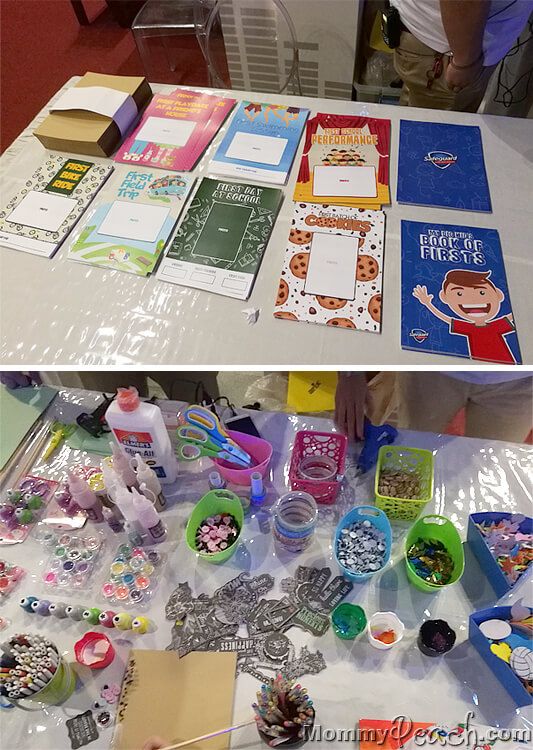 And of course, the last activity where your child can make a scrap book of his/her first experiences…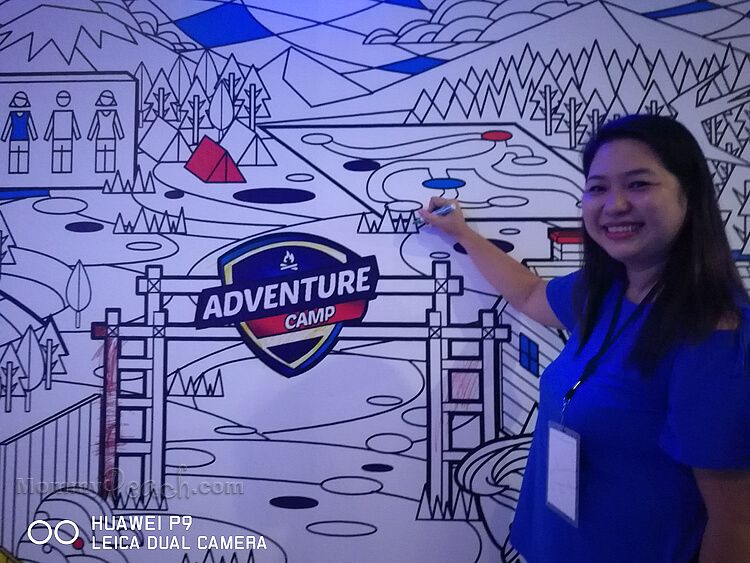 As I go through each activity, I realized that indeed Ykaie is not a baby anymore. She's become more independent. These days, she wants to choose her own clothes, the design of her school things, she now helps me with the household chores — she sets the tables, wash the dishes and sweeps the floor –,and she wants to play with the neighbors without me watching over her.
She wants to explore more and do more activities. She has become interested in a lot of things. It's during those explorations and adventurous moments that she's more exposed to germs. So even when I'm not with her, I have to make sure she's protected.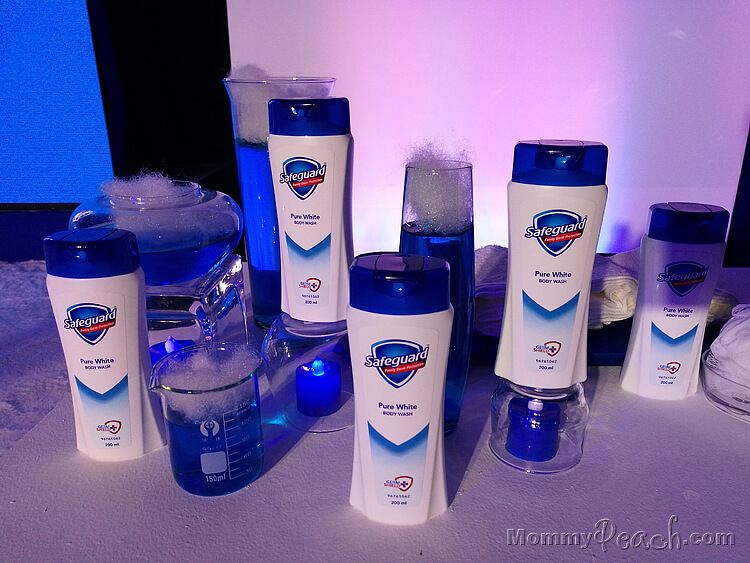 It is at this time that her old baby soaps couldn't protect her anymore. She needs something stronger and at the same time something that would ensure her young skin stays moisturized.
When a person's skin is dry, it is a sign that this moisture shield has been damaged. Dry and cracked skin makes it easier for harmful germs to attach to your skin more easily. Safeguard knows that effective germ protection gives unbeatable germ removal while maintaining your skin's natural germ barrier. And that is where Safeguard Body Wash comes in.
Safeguard has been known for its superior germ protection for the entire family. Safeguard also knows that superior germ protection need not be harsh on the skin. That's why, in addition to their superior market-leading bar soaps Safeguard has launched the next level in germ protection: Safeguard Pure White Body Wash.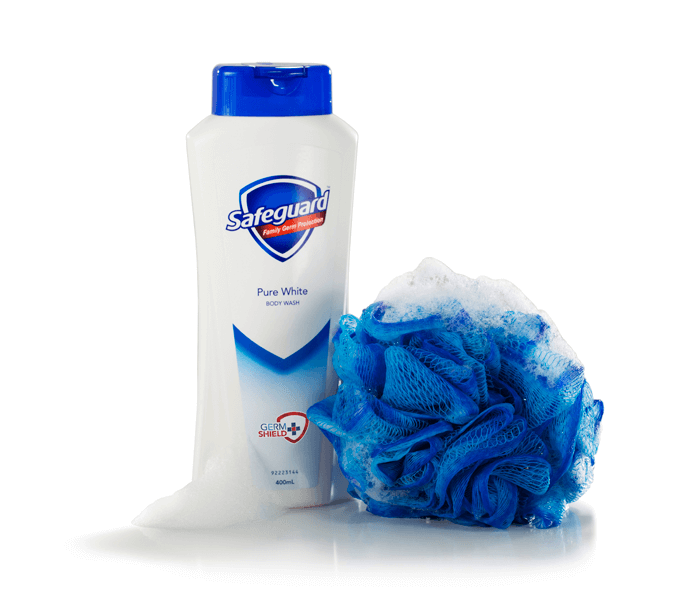 HOW TO USE:
To get the most out of Safeguard Body Wash, it's  recommended to use it with a loofah or shower puff. Here's how:
Squeeze a pea-sized drop of body wash onto a wet shower puff.
Work up a rich lather as you gently scrub your body.
Rinse off with water.
Pat dry to enjoy full body germ protection and lasting freshness.
Safeguard Body Wash is the gold standard of germ protection and is suitable for the entire family. It gently removes 99.9% of germs, while maintaining the skin's moisture shield so that harmful germs do not stick easily. It's formula is clinically proven and dermatologically tested. It is gentle on the skin with the same pH level as water. It also provides a better in-shower experience versus bars because it has a rich, cleansing lather with a fresh & clean scent, it's non-sticky and has an easy to rinse formula and of course, it leaves skin feeling soft and smooth.
We just love the fresh clean scent and how smooth our skin feels afterwards. I hope you mommies give this a try, especially f you have kids that are 5 years old and up. Safeguard Pure White Body Wash is a great way to protect them and keep their baby skin. So you can kiss them and hug them like a baby, even when they're already embarassed to do that.. heehee
To know more about Safeguard Pure White Body Wash, visit http://www.safeguard.ph/en-ph