Earlier this year, Landers Superstore opened up a branch in Balintawak. I really wanted to check it out the first time it opened but somehow I couldn't find the time to go there. The first week of November, we were able to tag along with sis, who is a member but we weren't able to go through everything. We just bought a few items and left.
So last week, when their second branch opened in Otis, I was so glad I was able to do a leisurely shopping there!
This time, I wasn't a tag-along. I applied to be member because Landers Superstore is currently offering a 20% discount on all membership fees. So that makes the Premium or Personal membership fee at ₱640 only (from ₱800) and its extension at ₱320 (from ₱400), while the Business membership is at ₱800 (from ₱1,000) only and its extension at P320 also.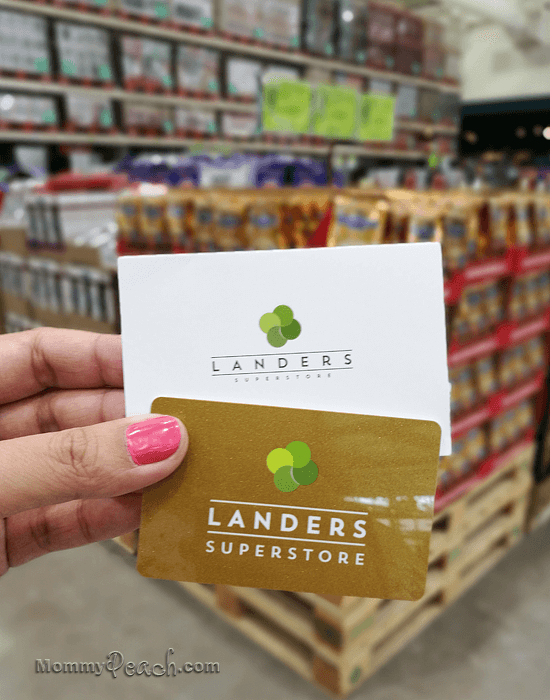 Yay! I am now a member and I can now bring five of my non-member friends to go shopping with me at Landers.
First thing I checked out are the Christmas Decors since it's the season. They really have some nice decors and they also have some fresh Nova Scotia Balsam Fir Trees. Wouldn't it be nice to have fresh Christmas tree at home for once?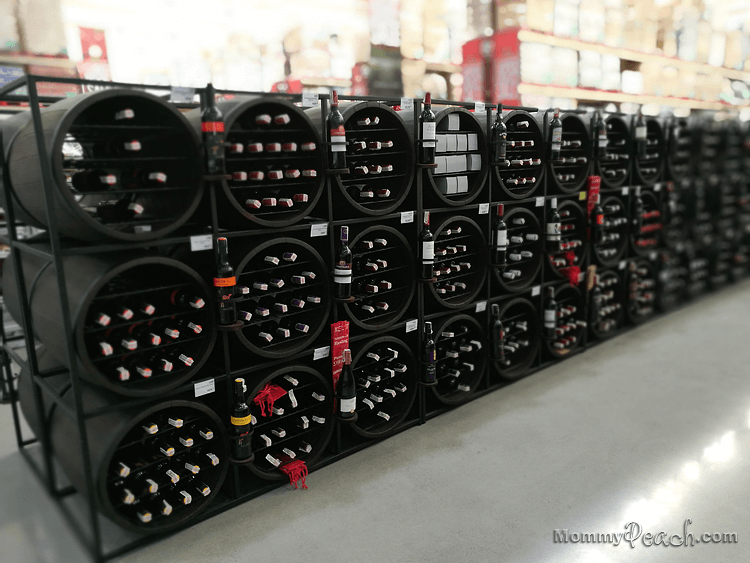 Since, Christmas is gonna be at my home this year, I checked out the food first. The wines are neatly arranged in barrels shelvings! How cute!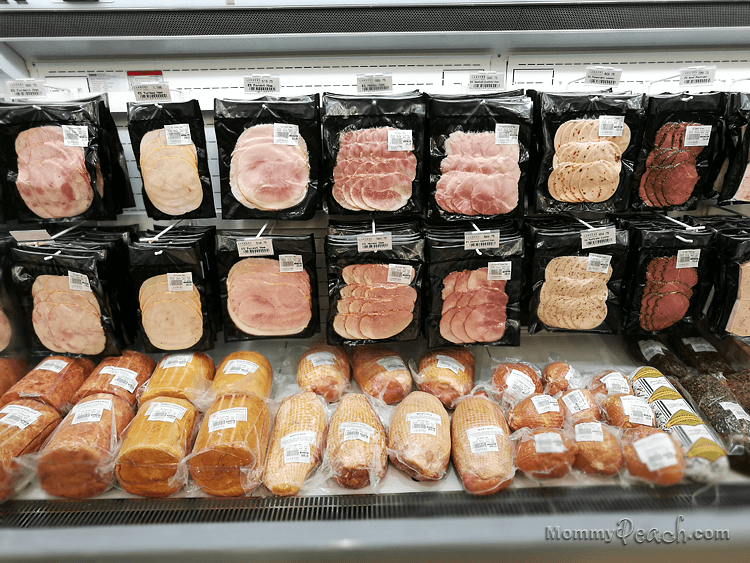 They have different kinds of cold cuts and sausages, I don't think you'll be able to choose easily but here's a tip: their Cheese Hungarian Sausage is the best!
Cheese, of course! I love that they have it also in small portions so you can buy a few varieties for a cheese platter.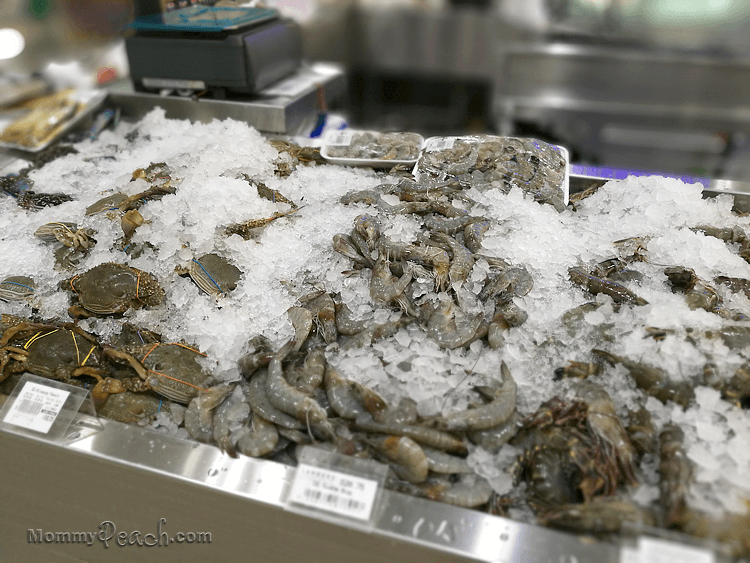 The produce section offers a wide selection of fresh fruits, vegetables, poultry, seafood, and meats. They have really nice cuts of meats too plus those that are already marinated — perfect for busy moms.
Mmmm, chocolates — Christmas edition!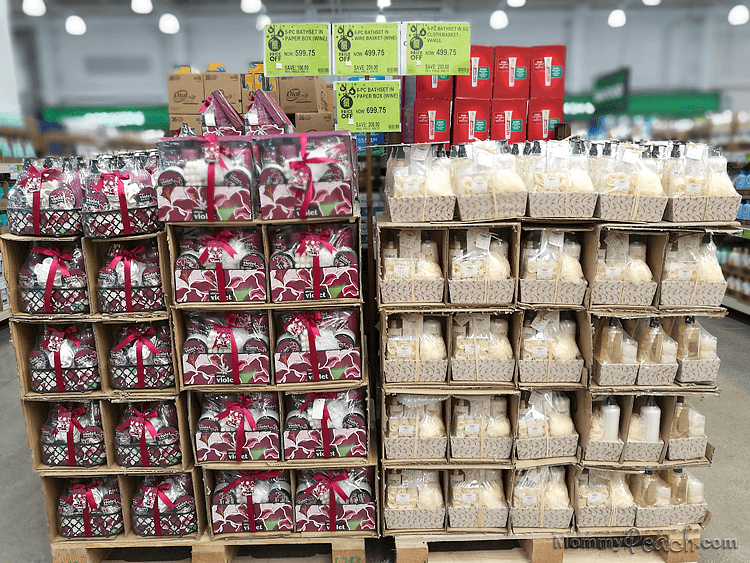 Super pretty bath products in gift baskets perfect for gifting this Christmas.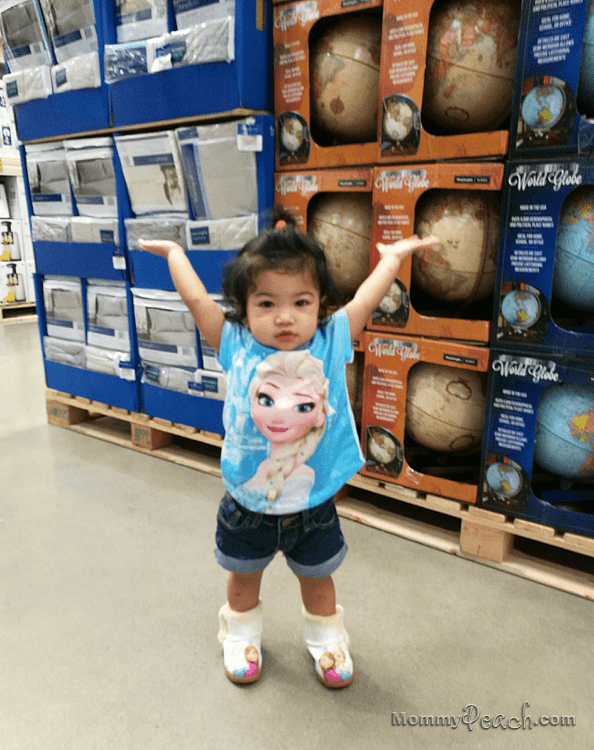 Twinkle was so happy at Landers Superstore because there's so much space to roam around! That's one of the things that I love about it too. The aisles are wide and you don't have to worry about not fitting and bumping into another cart.
They also offer imported top-notch products, so there's plenty to choose from. I think Twinkle wants to buy a carton of milk.
Here's one whole aisle dedicated for organic products for the health conscious…
Blue Agave and Muscovado Sugar Cubes
This is also where I bought my Himalayan Pink Salt
I have my eyes on that Philips Food Processor… hmmnn.. I shall be back for you.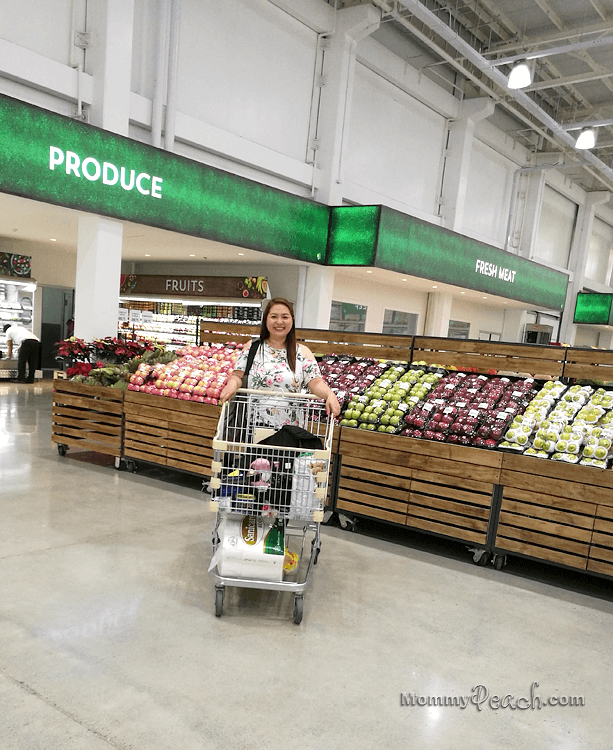 It was so nice to shop at Landers Superstore. I had a very relaxed shopping experience at since isang kembot lang ang Balintawak branch sa akin, I think I'll drop by more often.
More Than Just Shopping
After shopping and you're hungry, you can also have a leisurely meal at Landers Central. Look at how nice their dining area is!
They have pizza, fries, roasted chicken, fried chicken, soup, and hotdog…
They also have a cozy coffee shop called Doppio…
..which also serve ice cream! I just had to try this Soy Cream Very Cherry Chip. So so good!
For the hubbies who are waiting, there's a sleek barbershop ( Talas Manileño in Landers Balintawak and Federal Barbers in Otis) to get some pampering.
Gasoline Perks
Exclusively for members, Landers Superstore offers discounts whenever you fill up your tank at its very own gas station. Get P2 off per liter of Gasoline and P1.50 per liter of Diesel from five-star gasoline station, Caltex. And no, this is not just a Christmas deal – the fuel discount is an everyday offer.
It was fun Landers shopping with my Kumares!
Branches
Shop at Landers' first superstore at 1240 EDSA Balintawak, Apolonio Samson, Quezon City or come visit the second store, Landers Superstore – Otis at 1890 Paz Guazon St., Paco, Manila.
To know more about Landers' exclusive Christmas shopping promo, visit http://landers.ph/