How was your Holy Week? I hope you have reflected and thanked the man above for all the blessings He has given. I also hoped you spent it well with the ones you love most. My Holy Week was  great but I'm here to share with you today the continuation of our March 2017 Getaway.
Our first stop was Camp Netanya (Read Part 1 here, and Part 2 here). After spending a night there we transferred to Eagle Point Resort which was just 7 minutes away after having lunch at OMG! (Olvida & Myra's Grill). You know naman my sister who calls herself Anney, she can't stay two days at the same resort. Gusto nya iba-iba. Yeah, nakakapagod….. but we're used to it.
Anyway, we've already been to Eagle Point Resort three years ago (Read Part 1 here, and Part 2 here). I was the one who did the driving. The kids were so small back then and we were with sis's friends.
This time, we were with peanutbutter♥ my love. AT nakalimutan ko na kung gaano katarik ang papunta sa resort!
Our Room
I remember the last time sis booked us a deluxe room at the terrace hotel side which was kinda new. This time sis booked us two deluxe cottages with a double bed and extra mattress. It cost us ₱10,118 for two cottages. The cottages were air-conditioned but there was no cable tv plus the a/c can only beat the heat at night time.
Toiletries were the basic: soap, shampoo, and conditioner. There was no phone and we had to go to all the way to the front desk which was a log walk from the cottages, when we needed something .. like wifi and electric kettle. You can get wifi access for ₱150/24 hours.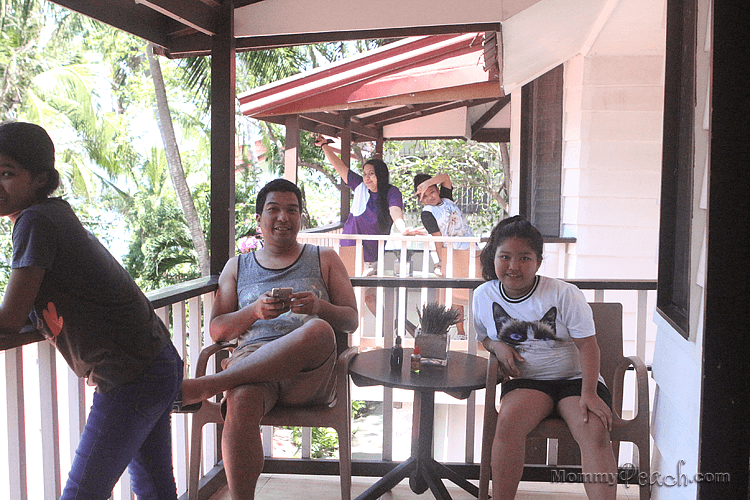 One thing we love about the cottage is that the veranda opens up to the view of the sea and there were lots of trees around. It was such a joy to be able to breathe in fresh air!
Swimming Time!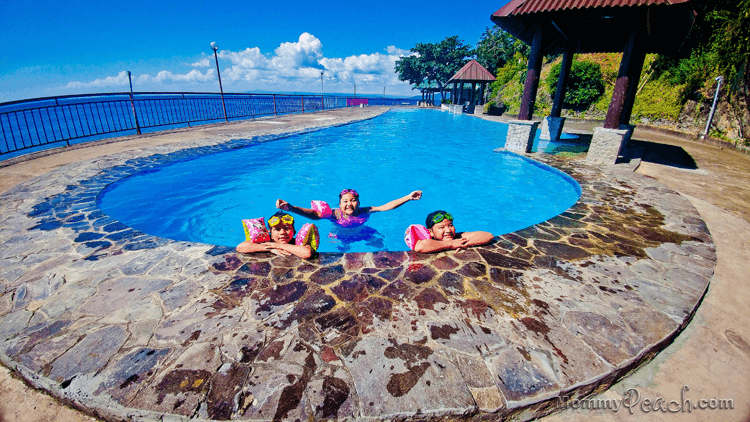 We went out of our room at around 3 pm and went to the South End Pool. We never stayed here during our first stay because it was too far a walk from our room. This time, this is the nearest pool.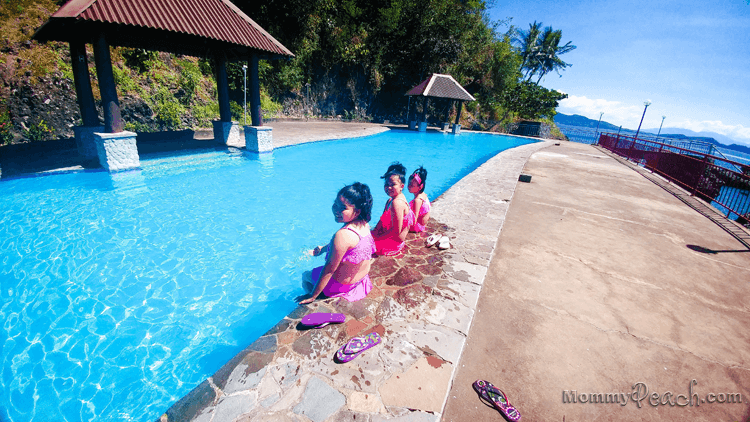 Solo namin ang swimming pool that day!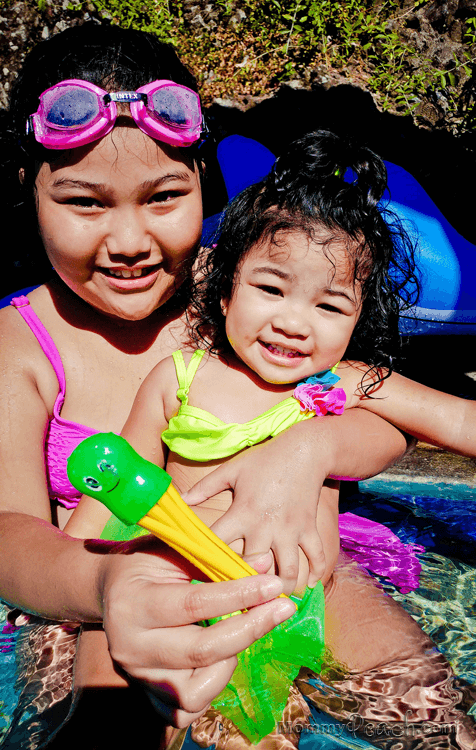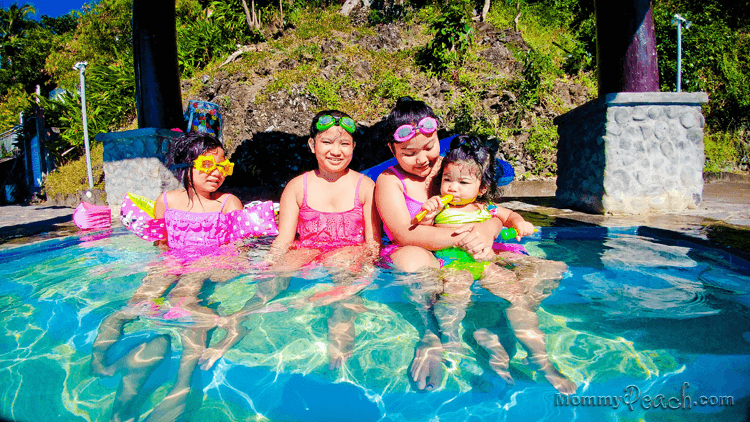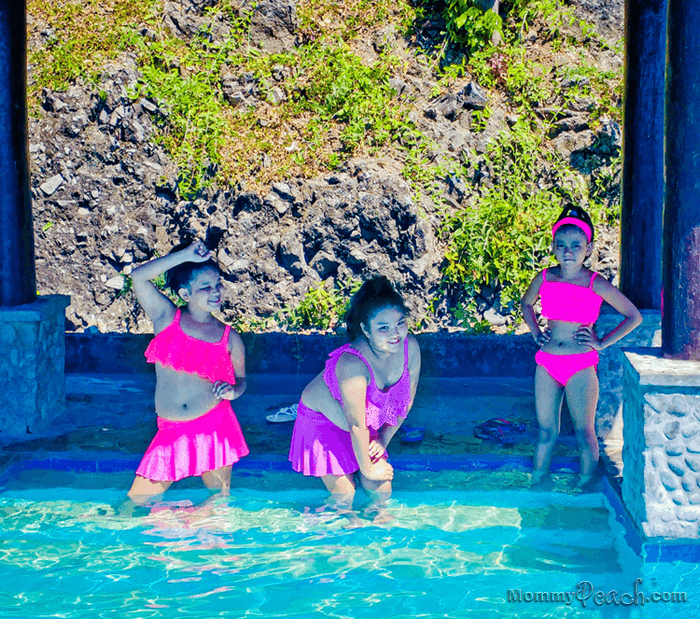 The kids enjoyed their swim. They're used to sis bombarding them with lots of photo opps and poses….heehee.
Dinner
Dinner was of course at Eagle's Nest Bar and Resto, Eagle Point Resort's only resto. We had dinner at around 6pm.
I had the Gado-Gado Salad which was an Indonesian Salad that I like and sis hated.
peanutbutter♥ ordered the Pork Sinigang which he shared with Ykaie.
Sis ordered the Adobong Pusit (again. she ordered one at Camp Netanya too! Everday pusit!)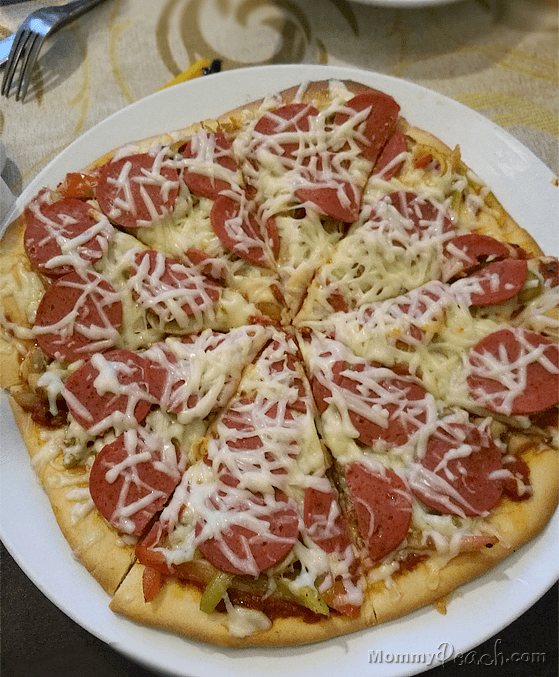 and pizza for Cyra, Cyvrine, and Lani.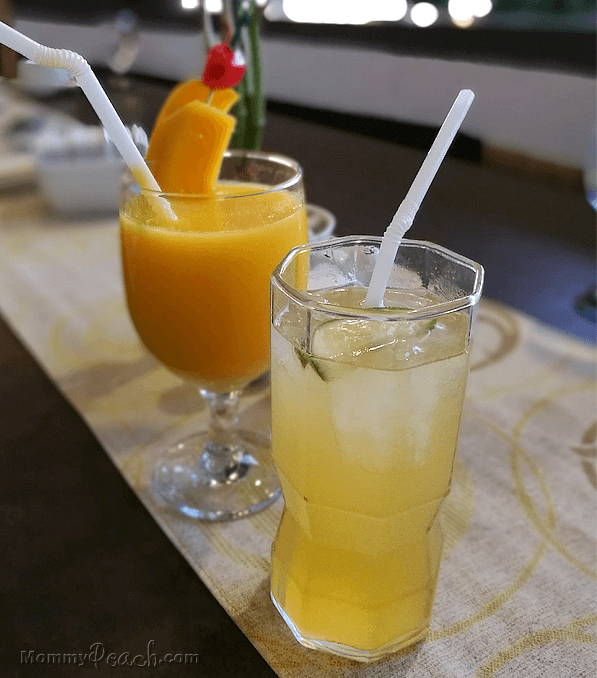 Their drinks were Mango Shake and Calamansi Juice
The kids were knocked out after dinner.
Breakfast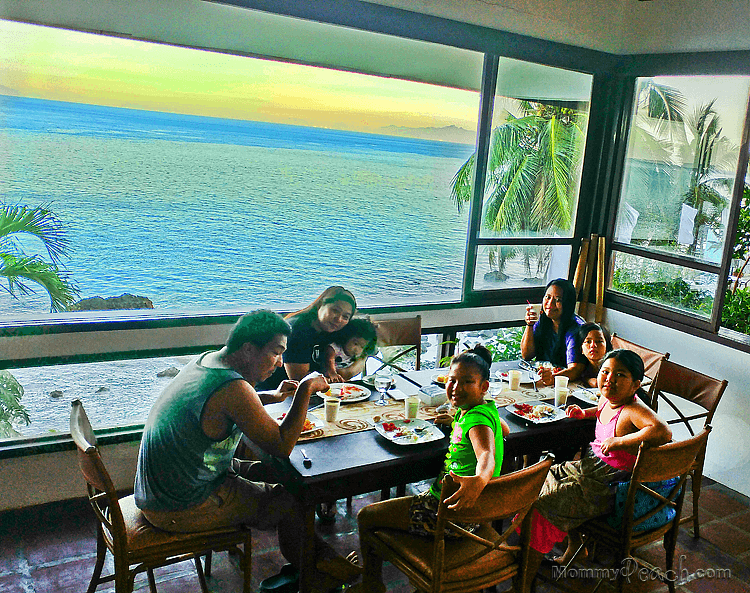 We woke up to a breakfast buffet of garlic rice, tocino, potatoes, spanish sardines, ham omellete, different kinds of bread, butter, and jam. This are sis's plate. I remember eating potatoes, sardines, and omellete but everything was oily…huhuhu.. and I was trying to avoid oil that day.
Syempre pasyal-pasyal muna after breakfast… hala sige, pose dito, pose doon.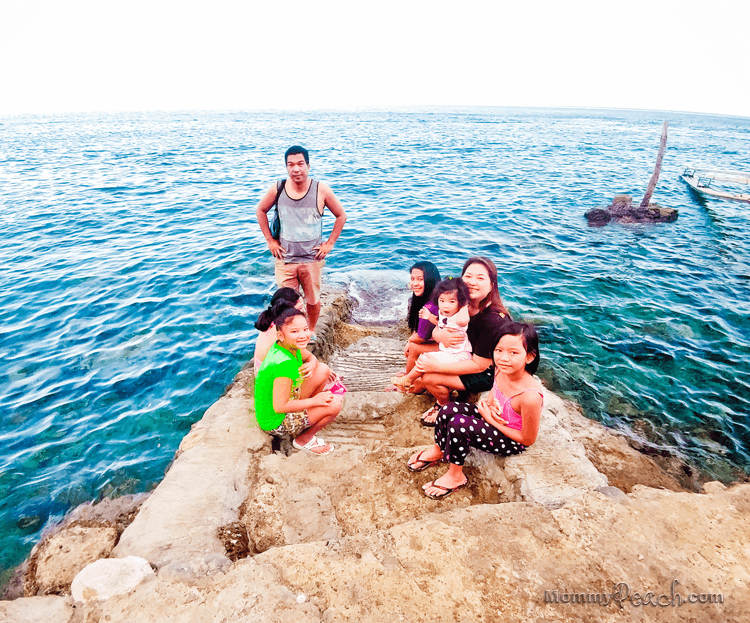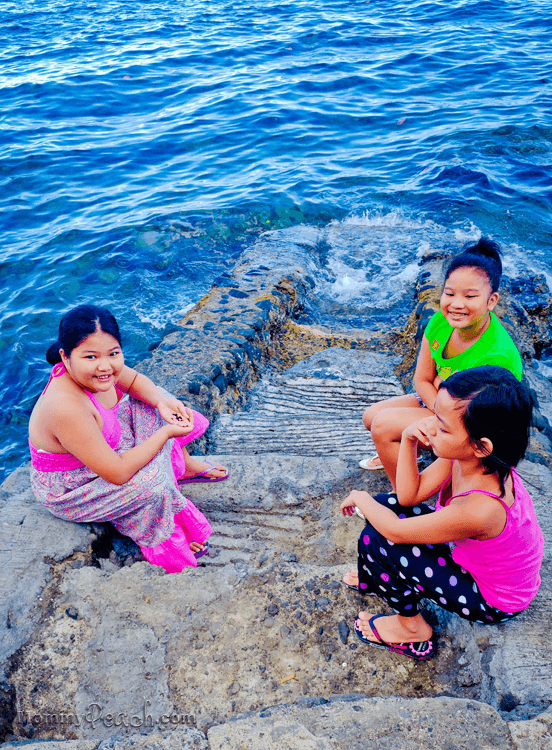 After 20 minutes of pasyal, costume change na. Swimsuit ulit!
This time, we went swimming at the two level main pool of Eagle Point Resort. The top pool is shallow and is more of a kiddie pool. It features a waterfall and access to a slide for both children and adults, the slide connects both pools together.
heehee, Twinkle was still sleepy…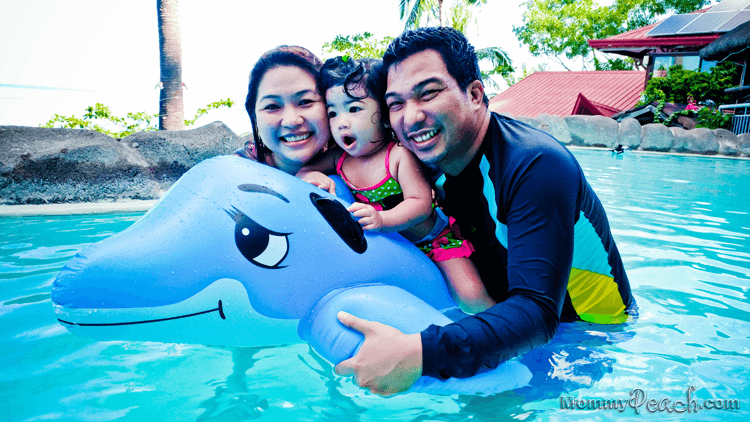 This is the waterfall I was telling you about.
Twinkle was scared of the waterfalls…
…. but enjoyed this puddle of water here.
Jump shot!
Check out our crazy video!
Eagle Point Resort is located at Barangay Bagalangit, Anilao, Mabini, Batangas.