Our Good Friday was spent swimming in a private resort called Ositas Castle up in Tagaytay with peanutbutter♥'s side of the family.
It was booked by pb♥'s cousin through Airbnb. The place was near Good Shepherd and Piña Colina.
It was a big house with swimming pool and around six bedrooms were available for guests to occupy. The rate is around ₱12,000 to ₱15,000 for 15 guests so it may be ideal for large groups or families looking for a place to stay, bond, and swim.
You won't be bored as there are a lot of activities you can do aside from swimming. There's videoke, billiards, drums. Notice the drum set at the back?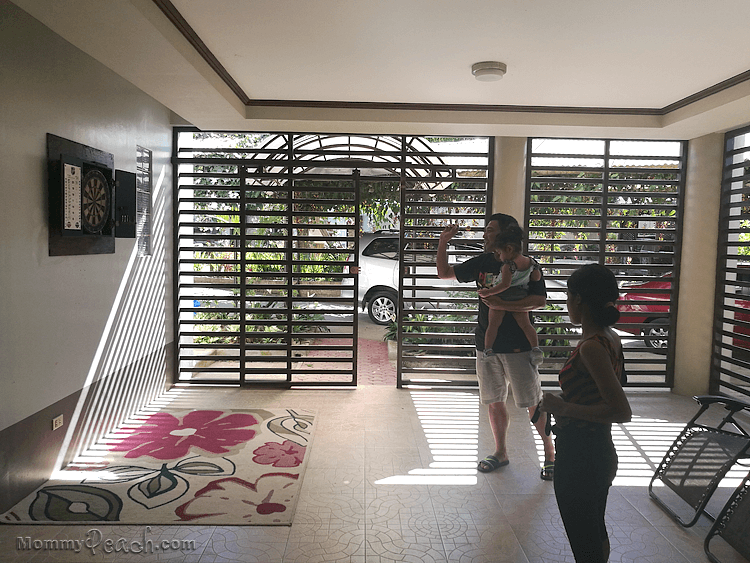 There are darts and a darting board near the entrance.
There were actually two living areas. This is the main living room and another one with TV.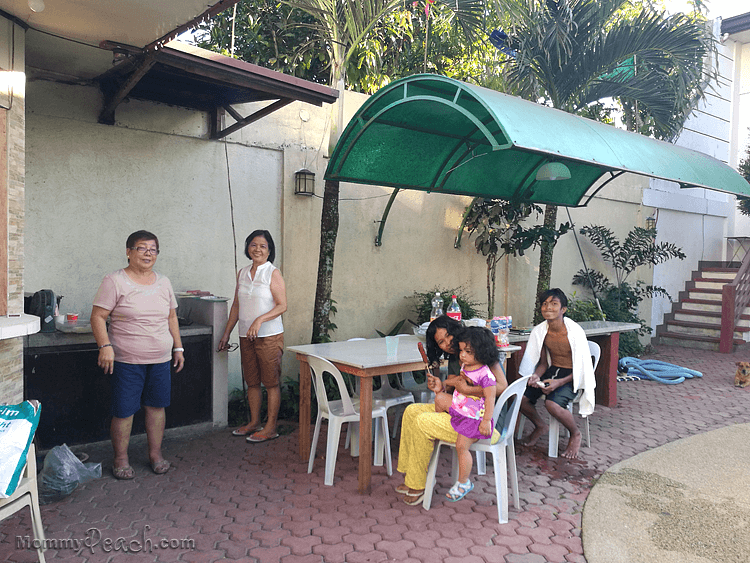 The grill near the pool area is where they grilled some pork belly and hot dogs….
Cielo and Ykaie enjoying grilled hotdogs.
This house has a large kitchen! It has a microwave, a gas stove, and a two-door fridge.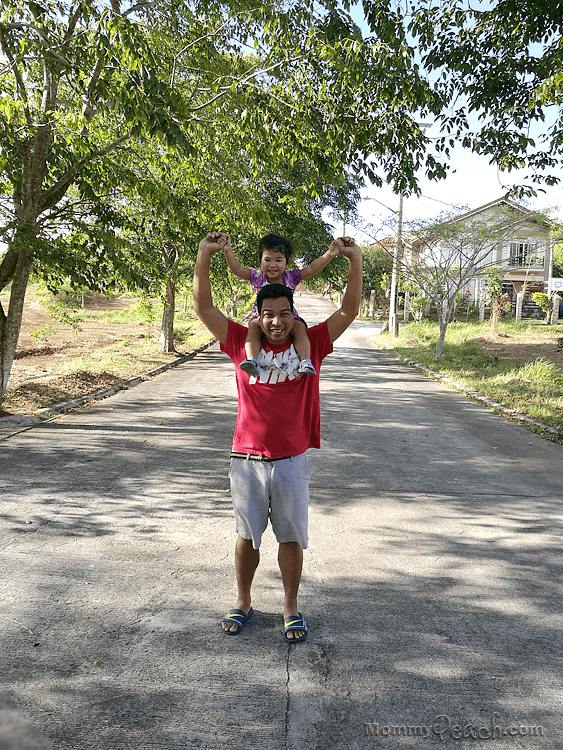 Strolling outside in the morning is very refreshing. You can feel in the cold Tagaytay weather!
It says in this poster that Ositas Castle is a hotel and resto. It's a big house turned into a private resort, it's more of a private pool for rent than a hotel and resto.
I don't think we'll be back here soon though. The room we stayed in at the third floor isn't well-ventilated. We couldn't feel the cold Tagaytay weather that should be permeating the air come night time. It was too hot — kawawa si Twinkle, hindi makatulog.