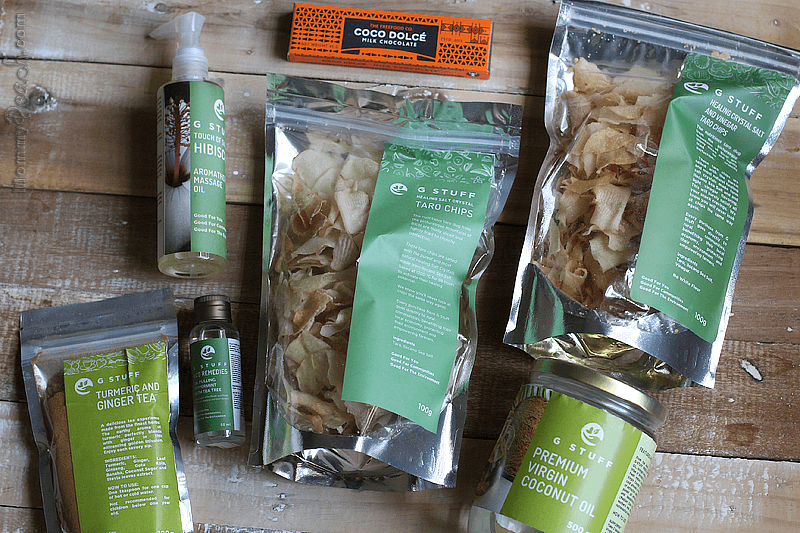 I first heard about G Stuff during its launch in 2014. It's a special line of products that are natural, clean, and healthy. By supporting and using these products, you also get to help various communities sustain their livelihood.
GStuff has a variety of wellness, food, beverage and household items that are beneficial and environment-friendly. Its offerings are sourced and produced using plant and animal products from communities in Palawan, Romblon, Laguna, Saranggani, Samar and Leyte, focusing on each location's abundant resources.
This retail venture works with many micro-entrepreneurs — farmers, craftsmen, fishermen, housewives and even retirees — to bring their homegrown products to a bigger market. All profits go back to these communities to sustain their livelihood while teaching the members viable methods of farming and helping them rehabilitate their provinces for eco-tourism.
This summer, form healthy habits and choose good-for-you products to benefit you and your family.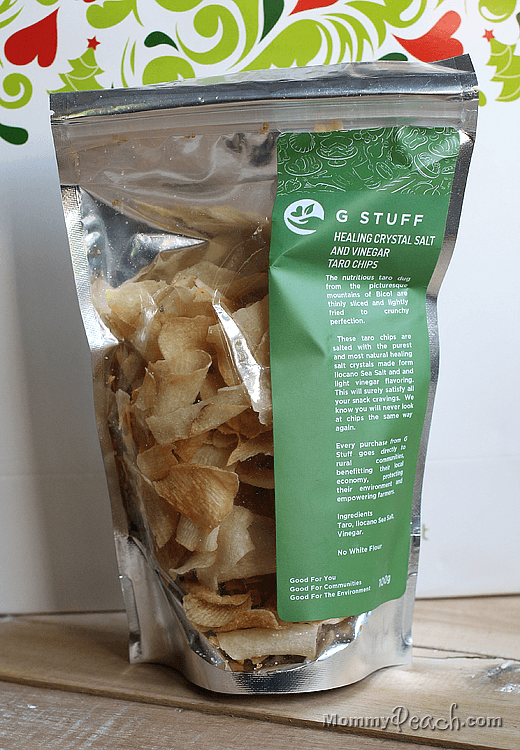 Nourish your body with good food
Fill your body with whole foods and natural ingredients that are rich in vitamins, minerals, fibers, and other nutrients. If you're a chocolate lover, you'll love GStuff's Coco Dolce, which are made from cacao from Davao and infused with malunggay extract and made with coconut sugar and virgin coconut oil. If you're a snacker, you'll love the Taro Chips, which are made from various root crops from Sorsogon, farmed organically. They're high in fiber and rich in Vitamin E, baked in coconut oil, and seasoned using sun-dried rock salt.
Make VCO your household staple
GStuff sources its virgin coconut oil from a community of farmers in Brooke's Point, Palawan. The natural oil is harvested using the traditional method of cold-pressed extraction without deodorizing, refining, or bleaching it. VCO is known as "the oil of life," and it can be used in an infinite number of ways—as a skin and hair moisturizer, as a medicinal ointment, and for cooking. It contains medium chain fatty acids that are much better than any other kind of cooking oil.
Pull out toxins by oil pulling
Oil pulling is an ancient Ayurvedic practice that is an effective method for detoxing and rejuvenation. Use GStuff's Oil Pulling Line to reap the benefits of this ancient practice. G Stuff's Virgin Coconut Oil Pulling uses raw coconut oil because it has antimicrobial, anti-inflammatory, and enzymatic properties. This has the added benefit of killing any unwanted bacteria that may be residing in the mouth, while leaving behind healthy probiotic strains.
Heal and cleanse with turmeric tea
The turmeric plant is known for its various anti-inflammatory and healing qualities, including regulating heartburn and digestion.  GStuff's Ginger and Turmeric Tea is a delicious blend of select herbs that effectively regularizes waste elimination: ginger, turmeric, ginseng, gotu kola, and banaba, with the subtle sweetness of GStuff Coconut Sugar. One teaspoon anytime of the day will help regulate your digestive and bowel movement. It helps lower sugar level and cholesterol, high in anti-oxidants, and is a natural anti-inflammatory remedy. The tea is sourced from micro-entrepreneurs in Odiongan, Romblon.
Relieve tired muscles with natural oils
Unwind and de-stress with your partner by treating each other to a massage using the natural Aromatherapy Massage Oils. Made with cold-pressed VCO and other natural essential oils, this line harnesses the unique anti-fungal and anti-bacterial power of VCO and provides a smooth glide without a greasy feel. This line comes in variants of Lemon Grass, Sampaguita, Ylang-Ylang, Eucalyptus Rosemary and Thyme, Coco Loco, and Hibiscus. If you're a new mama, you can also get the Baby Mama Massage Oil, infused with emu and calendula, which are known for their natural healing properties.
Other products include Salted Duck Eggs from farmers in Calauan, Laguna; woven bags, laptop cases, and table linen handmade by the craftsmen weavers in Basey, Samar-Leyte; VCO-based bath soaps from the farmers and planters in Odiongan, Romblon; and even Sinamay roses from the weavers in Saranggani.
GStuff offers many more products that are good for you, good for communities, and good for the environment, and every product goes back to helping the lives and livelihood of people from all over the country.
GStuff is available at Powerplant Mall in Rockwell Center, Makati (0927 778 0006), Alabang Town Center (0975 494 1825), The Loop, G/F at ELJ ABSCBN, and the Warehouse Store (4161828). Select products are also carried at Cinderella Glorietta. Visit, like, and order your staples online via Facebook at www.facebook.com/gstuffph, or head to the website at www.gstuff.ph.