We had a bit of a hard time deciding where to have lunch after checking out of Escala Tagaytay. So we decided to just have lunch at Club Balai Isabel when we get there. I remember they have a restaurant from our stay there 7 years ago and the food was okay.
There was a bit of a problem with our check-in, though. We booked two rooms through a groupon site and upon check-in they gave my sister only one key despite providing two confirmation print-outs, which she didn't notice at that time. When she came back to get the other key, the front desk kept on insisting we only booked one room. She politely ask to check it again on their system and it took quite a while before the other key was given.
Our Room
We booked the Superior Room with a Lakeside View for ₱4,500. It has two double beds, tv, a/c, electric kettle, personal fridge, and a private veranda with full view of Taal Volcano.
Shower and toilet
toiletries
another view of the room
Swimming Pool
Club Balai Isabel offers three swimming poolswhere you can bask under the tropical sun to your heart's content. They have an infinity pool (Terraza pool), a spacious 500 sq.m. pool (Kumintang pool) and a secluded garden pool (Talisay pool).
This is the infinity pool and I think we swam in here much more that the Kumintang Pool.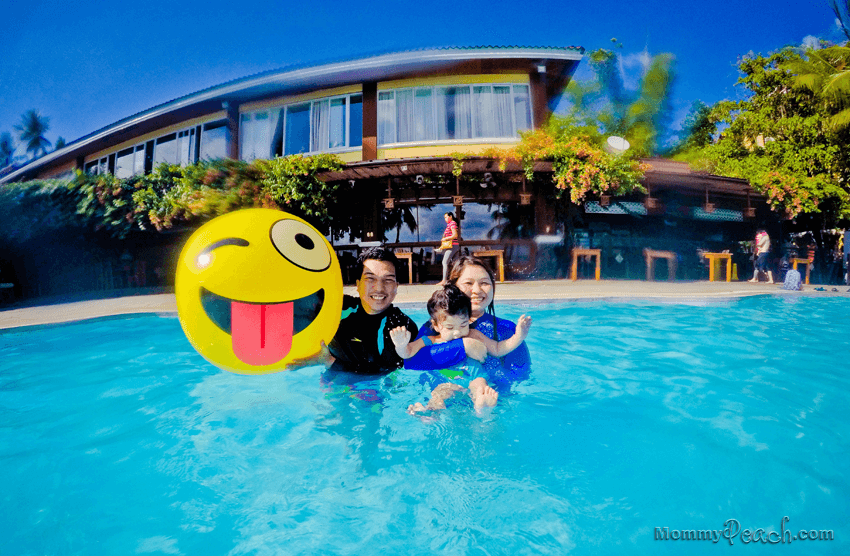 That's the Terraza Restaurant behind us.
This is the Kumintang Pool which is the biggest among the three pools.
We didn't swim here at the Talisay Pool.. it looks lonely and it's far from our room.
Club Balai Isabel also has a small playground…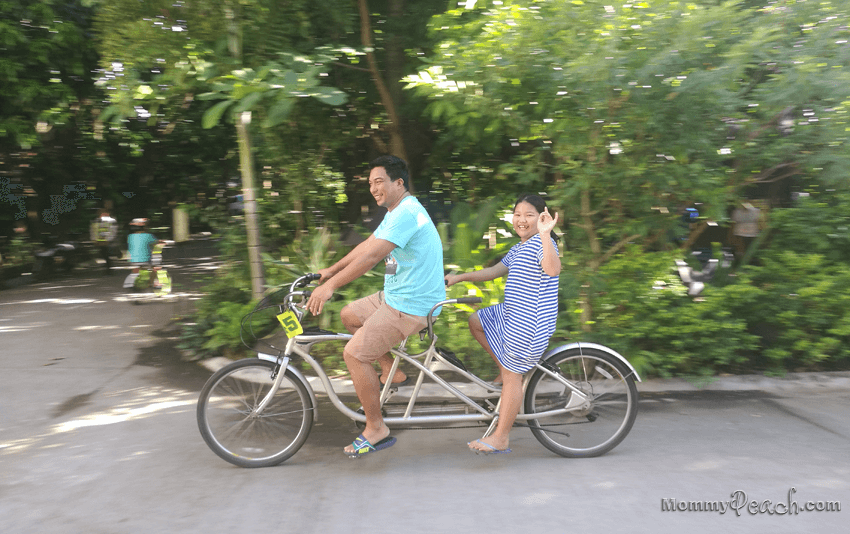 .. but Ykaie wanted to go bike riding with her daddy than play there. Peanutbutter♥ and Ykaie rented this twin bicycle for ₱250/ hour.
We spent all afternoon swimming followed by an early dinner. Stay tuned and I'll tell you all about what we did at the Aqua Park the next day.